February 28, 2009 at the Chrome Showroom in Las Vegas
by Deb Rao
Staff Writer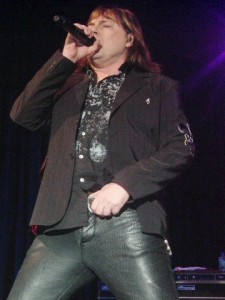 '80's rockers Dokken commenced their 2009 Winter West Coast LSA trek on Jan. 31 in Oklahoma and recently wrapped up a very successful trek of California and Texas featuring packed performances at The Canyon Club in Agoura Hills, Ca, The Coach Room in San Juan Capistrano, and Santa Fe Casino at the Chrome Showroom in Las Vegas on Feb. 28.
The ambiance of the Chrome Showroom at the Santa Fe Casino on February 28th had an '80's vibe and reminded me a lot of a discotheque. In the background, 80's videos were prevalent such as Motley Crue's "Kickstart My Heart" and Poison's, "Nothing But A Good Time." Tonight Dokken hit the stage in the City of Sin at 8:00 P.M. and performed a 90 – minute set power packed with all the early hits that launched Dokken on the charts back in their heyday.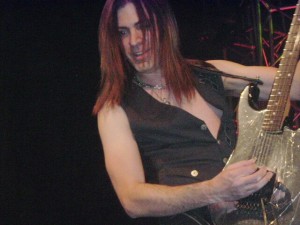 Opening with their first hit, "Breaking The Chains", Don was in great voice, sporting sunglasses and dressed in black as the band featuring Don Dokken, Mick Brown on drums, Jon Levin on guitar, and Barry Sparks on bass were on fire.
Don commented, "I don't like to live in the past, but tonight I want to turn back the clock to 1989. When the band were riding on a fire engine down Sunset Blvd. for the making of 'It's Not Love'". Dokken sounded tight and impressed with the packed house of old school fans that came to re-live the heyday of metal. The audience also had a few younger faces that sang along to all of the Dokken hits.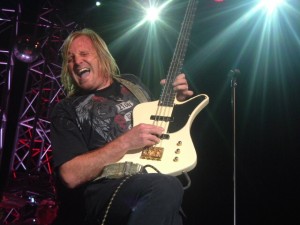 The set rocked hard with such hits as "Kiss Of Death", "Tooth And Nail", and "The Hunter." Guitarist Jon Levin shredded the strings in true Dokken fashion. Don commented, "We are an old school band. We came from the era of Metallica and Van Halen."
It was great to see Barry and Mick back in the band. Barry had been in Japan for the last Dokken tour, and Mick performed with Ted Nugent last summer. This summer will prove to be great as the band heads to Europe in May and returns to the U.S. for an East Trek in June.
The set also featured every member on the 20-minute jam of "Too High To Fly." Dokken also performed a new song from their recent release, Lightning Strikes Again called "This Fire". Dokken ended the night with their hit, "In My Dreams." Stay tuned for more on Dokken this summer.
Dokken Set List:
Breaking The Chains
Kiss of Death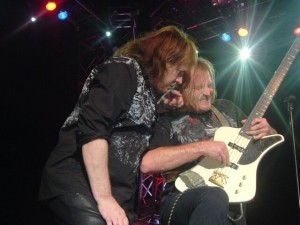 The Hunter
Into The Fire
Just Got Lucky
Alone Again
Paris Is Burning
Too High To Fly
When Heaven Comes Down
It's Not Love
This Fire
Tooth and Nail
In My Dreams
Photos appear courtesy of Deb Rao