by Joe Mis
Staff Writer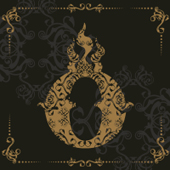 It seems that a lot of very good classic-style rock had been coming out of Europe lately, and Golden from Spain's Eldorado is no exception. The Spanish quartet has done a great job and put out a fine blues-based rock CD that will bring a smile to the face of any fan of the genre. Golden, the band's second release, is filled with great foot-tapping, air-guitar numbers and features a killer cover of Ray Charles' hit "I Don't Need No Doctor". The only disappointment is that the CD is relatively short and ends after 9 tracks.
Formed in 2007 and based in Madrid, Eldorado released their first CD entitled En Busca De Eldorado in May 2008. Both albums were produced by Richard Chycki (who has worked with Aerosmith and Rush, to name a few). Chycki came up with a very apt description of Eldorado's sound – "New Vintage Rock", and after listening to the very classic elements presented in a modern style one would be hard pressed to disagree with the term. For an interesting twist the band decided to release two versions of the album, one English and one Spanish.
The four members of Eldorado are fine musicians and play well together. Jesus Trujillo (vocals) has an ideal voice for the classic rock style of music – a bit growly and grindy but always clear and precise. He sings with gusto and energy. Nano Paramio plays an outstanding guitar. He lays down great hooky riffs and catchy rhythm lines, and does a nice job with his short-and-to-the-point solos. Cesar Sanchez (bass) and Javi Planelles (drums) are a solid bottom end. Not only to they play well off each other, they take over the songs and drive them forward during Paramio's solos. Both are energetic players, and Planelles loves the cymbals (but doesn't overdo them). As a whole, the band is very good at setting and following a mood, and they work as a team through all of the tracks.
The CD opens on a high with "The House Of The 7 Smokestacks", a track that opens as a drum driven song, but changes to a kicky guitar and bass tune with a great guitar solo and a mystical, slightly rough and raunchy feel. The energy carries over in the well-crafted "The Rocket Song", but then the band becomes soft and ethereal storytellers on "Atlantico" – terrific vocals and smooth music. "Falling, Falling" is probably the strongest song on the album with great bass and heartfelt vocals, although some may argue for the excellent cover of "I Don't Need No Doctor". Lyrically the band is at their best on the regretful "The Worst Of Myself", and reaches down into the heavy classic grooves to pull out the riffs for "Free (A Chain Reaction)." They comment on society with the heavy "Tarot TV" and wrap the disc with the spooky and paranoid visit to "The Jackarta Club".
The production and engineering are crisp and clean allowing the natural warmth of the vocals and instruments to show, and there is little in the way of enhancement, dubbing or other studio tricks. Refreshingly the band seems to want to come across as if they are playing live as a four-piece, and despite thins being a studio album Paramio's guitar rhythm lines disappear as he solos allowing the bass and drums to be full contributors to the music rather than just background.
All in all, Golden is a fine album and Eldorado plays with intensity and fire. Any fan of classic or blues rock will enjoy this one. It has an almost a 1970's sound, but played with current techniques. Golden is a CD that will find its way into your player and stay there for quite a while.
Label: Dejame Decirte (Indie)
Web: www.eldoradorockband.com , www.myspace.com/eldoradorockband
Track Listing:
01 – The House Of The 7 Smokestacks
02 – The Rocket Song
03 – Atlantico
04 – Falling, Falling
05 – I Don't Need No Doctor
06 – The Worst Of Myself
07 – Free (A Chain Reaction)
08 – Tarot TV
09 – The Jackarta Club
HRH Rating: 9/10