Trans-Siberian Orchestra Live!
November 19th, 2009 at the DCU Center in Worcester, MA.
by Deb Rao
Staff Writer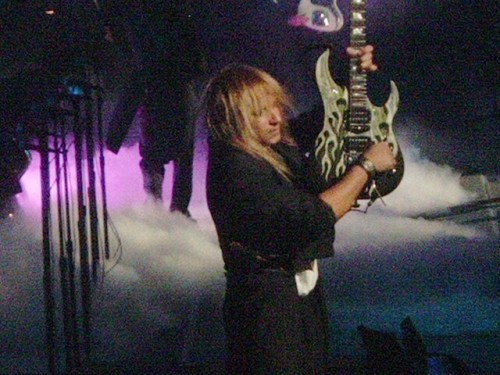 Christmas is just around the corner and what better way to get into the Holiday Spirit than listening to the Trans-Siberian Orchestra. Every Christmas season, TSO comes to the DCU Center in Worcester, MA. This year I thought it was time to check out the rave reviews that I have been hearing about the Holiday mega-event. Prior to the event, it was announced that the TSO concert was sold out. It was no surprise with the caliber of musicians that are featured in the Trans-Siberian Orchestra. There are two different touring entourages for the East and West Coast event. The East Coast entourage is listed below.
Some of the musical guests included ex-Savatage guitarist Chris Caffery who was featured on guitar along with Alex Skolnick of Testament. James Lewis was on vocals and Jeff Plate from Machines of Grace and ex-Savatage was one of the featured drummers. Plus an amazing orchestra led by featured violinist Anna Phoebe.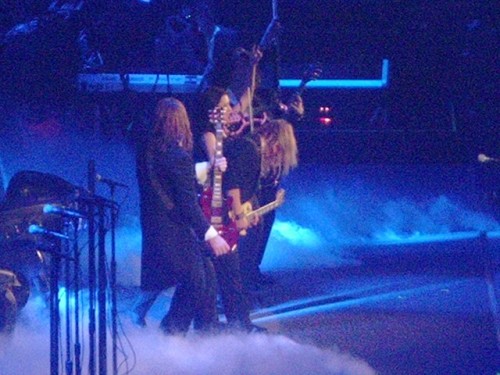 The evening started out with a Narrator, who set the stage for Christmas Eve. In which the stated was the most magical night of the year. The event featured a state of the art sound system dynamic pyro, lasers, flash pods, snow, and magnificent lightning. The arena was lit up like a Christmas tree. The music was overwhelmingly beautiful as the first part of the show consisted of Christmas Carols. The spirit and true meaning of Christmas was displayed with great passion, as the musician played and sang every note with much conviction.
Part two of the Trans-Siberian Orchestra concert consisted of selections from their latest album Night Castle. After the concert, there was a meet and greet, and I had the to talk opportunity with drummer Jeff Plate. Plate commented about the tour and new Night Castle album, "The shows have been full. We've have had some very great and excited audiences. We had our fingers crossed this year knowing the people are having some difficulties. Non-the less the venues have been full. The new Night Castle CD is out. Which I am sure has generated some more interest in and brought some newer people into the audience. So far so good. The show is once again way over the top. They have added some more production. They have changed some things; the show is certainly different than last year and much better in many respects."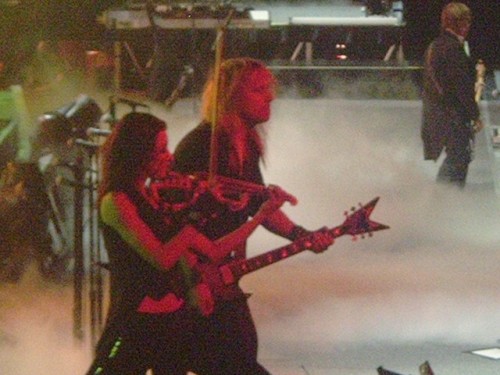 "There are several songs on there which come from the old days and the old Savatage catalog. One of them is "Believe," which we actually started doing this song live last year finally when the CD was finished. There is another snippet of the old "Prelude to Madness" is now called "Mountain." It is an instrumental piece. There are certainly other instrumental parts and pieces from some old Savatage stuff that has made its way into the TSO music."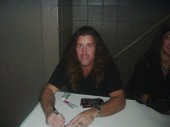 TSO East Coast Line-up
Robert Kinkel – Keyboard, Music Director
Luci Butler – Keyboards
Chris Caffery – Guitar
Alex Skolnick – Guitar
Johnny Lee Middleton – Bass
Anna Phoebe – Violin
Jeff Plate – Drums
Bryan Hicks – Narrator
Steve Broderick – Vocals
Rob Evan – Vocals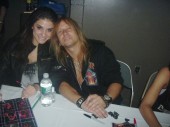 Alexa Goddard – Vocals
Tim Hockenberry – Vocals
Jodi Katz – Vocals
Danielle Landherr – Vocals
James Lewis – Vocals
Jay Pierce – Vocals
Valentina Porter – Vocals
Photos by Deb Rao