by Chris A.
Staff Writer
Hardrock Haven: For the past week I've been digesting Infestation and from the very first cut it put a smile on my face, I felt like I just ran into an old friend. How's it feel to be back with a new Ratt disc after more than a decade?
Warren DeMartini: Its feels great! It's really wonderful, and feels just like the bases are loaded again. We are very happy with how it turned out and we've had great encouragement from the folks at Roadrunner Records and our management.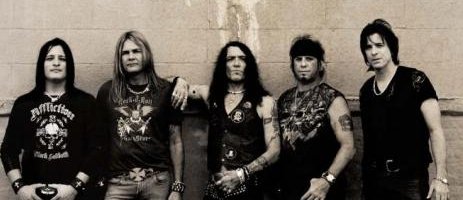 Hardrock Haven: Did you do much recording or solo projects outside of Ratt the past 10 years?
Warren DeMartini: You know, not really. I've enjoyed the ride with Ratt and I've been very fortunate to be able to channel all my work through the band so it hasn't been necessary.
Hardrock Haven: I would imagine with the advances in technology over the past 10 years not to mention the bands experience and maturity were positives for recording Infestation.
Warren DeMartini: It was very comfortable and very cool. We enjoyed the advances in recording technology and our production team were just the best. We really enjoyed the time savings that digital recording afforded us. I mean we were able to knock out things in a week that used to take three weeks. We went into the studio with only one rule, we wanted our stuff to sound as authentic and real as possible. We had no time limits or restrictions other than that one rule because we wanted our stuff to be alive and filled with energy. We didn't want to put out some sterile stuff to save time. I mean, we used to record on tape and I remember cutting and pasting this reel-to-reel tape and it took forever. Today it's much more efficient and cost effective. As for our recording process we recorded all the tracks live in the studio. Two guitars, bass and drums, all of us in the room playing together. We wanted it to be very natural a sort of "what you hear on the record is what you get live."
Hardrock Haven: I know Ratt's been together with your current crew for the past couple years; how's the chemistry between you and your friends, both old and new, in the band?
Warren DeMartini: It's firing on all pistons. Carlos Cavazo's (formerly with Quiet Riot) has been with us for a year and his playing really allows that allows the guitar players to play double leads and that's something I am looking forward to doing live . We've really become a double lead guitar and it's gonna be a blast play live.
Hardrock Haven:: What's the stand-out feature for your, of your soon-to-be-released disc Infestation?
Warren DeMartini: On Infestation we really merged all the sonic capabilities that a band like Ratt has. We're very much a live band and we want to capture the elements and emotion of what a unique band we are. When I hear the disc I hear a great blend of guitars that you don't just hear everyday.
Hardrock Haven: Do you stay in touch with your old friend Jake E. Lee?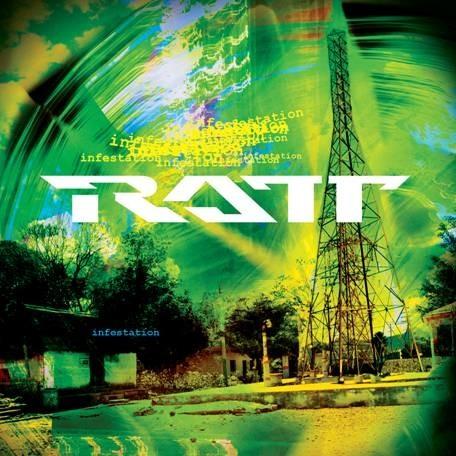 Warren DeMartini: I do! I saw Jake bout three months ago, Ratt was doing a show in Vegas and Jake made an appearance. We had a great time and stayed out way too late telling stories. It was great to see him and he is doing great! He's always been a solid guy. For example, when I replaced him in Ratt he let me stay at his place so we ended up darn near being room mates. I have to laugh when I think back to me sitting around playing with chords that would eventually become "Round and Round" while Jake would noodle around on the guitar playing riffs that would become "Bark At The Moon."
Hardrock Haven: After establishing yourself with Ratt, what was it like moving onto Whitesnake for a couple albums?
Warren DeMartini: In 1991 Ratt broke up so in 1994 when Whitesnake was on tour and I got the invite to play and it was just perfect for me. I love to travel and Whitesnake would be playing a lot of locations around the world that Ratt hadn't played. I had a great time working with Whitesnake and of course, since they are a very blues based band my guitar playing fit right in. Working with David Coverdale also opened my eyes to the fact that a rock 'n' roll tour could be very organized and professionally managed.
Hardrock Haven: How would you say Infestation stacks up in comparison to Ratt's earlier work?
Warren DeMartini: Again, we went into the studio with only one rule, that being try to play it in the studio like we'd play it live. We were looking for energy. Out of the Cellar is a very different kind of album than Infestation is. On Out Of The Cellar we laid the tracks down quickly hoping that we'd get a great take and we didn't spend a lot of time in the studio. On later albums we took a lot more time in the studio and experimented with sounds and recording but that's an entirely different animal. Overall I think Infestation is a great record with tons of energy.
Hardrock Haven: Ratt always had a reputation as a "breeding ground" for great guitar players. Clearly nothing has changed as Infestation is rich with incredibly tone filled rock guitar fireworks. What's your current choice for guitars?
Warren DeMartini: Guitar wise I played a couple Charvels and a couple performance guitars. On one song called "As Good As it Gets" I played a few overdubs with a Gretsch Nashville. Pretty much all of the album is recorded with Charvels plugged straight into the heads of my very reliable Soldano amps. For effects I toss it a little touch of Univibe on a few tunes. I really love my Soldano amps because they have a great sound, they are rugged and can stand up to the beating they take on the road, plus they are very consistent in sound.
Hardrock Haven: Do you collect vintage guitars or amps?
Warren DeMartini: I do have one 1958 Fender Stratocaster that I purchased back in 1986. It's a real pleasure to play and own. But no, I'm not really a collector and don't have a big vintage collection.
Hardrock Haven: I understand that playing the guitar comes relatively easy for you? Is that true and if so what do you chalk that up to? Do you practice playing at all?
Warren DeMartini: I do practice all the time. Once I got over the cliff of learning things playing got easier and easier. But no, it wasn't like I was automatic. I failed on guitar a couple times over they years as I tried to take up the instrument. I remember wanting to play since as early as six or seven years old but I didn't think I could. I tried it a few years later and it was still alien to me and I just wasn't getting it. A few years later, I was involved in an accident and was bed ridden for a month and a friend brought over a guitar to help me while away the time. Thats when I started to figure it out. But yes, I do play all the time I think it's fun to do and I'd be doing it as a hobby if I wasn't doing it professionally.
Hardrock Haven: I would assume with a new album out a Ratt tour must certainly be in the works. Any news or details on any tours?
Warren DeMartini: We are indeed going on tour starting in Europe in June. We're doing festival gigs, special appearances and headlining shows all over the continent. Now, nothing has been firmed up but I would anticipate that there will be a US tour sometime in the late summer or fall.
Hardrock Haven: Warren, hey man, thanks for your time is there anything you'd like to chat about or pass onto our readers?
Warren DeMartini: Well thanks for interviewing me, I hope everyone will go out and grab a copy of Infestation when it's released on April 20th and as said by the late great Frank Zappa, "Music is the best!"