by Alissa Ordabai
Staff Writer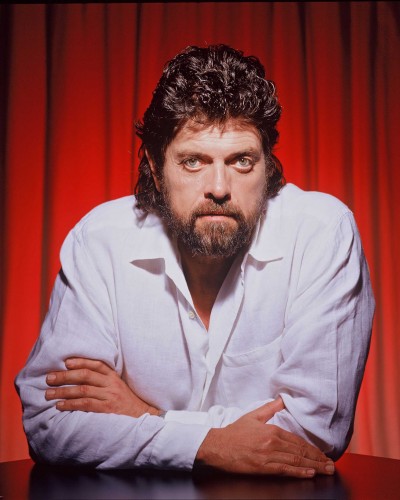 "Progressive rock doesn't have a future," – Alan Parsons tells me over an echoing telephone line connecting my London flat with his hotel room in Prague overlooking the spectacular Charles Bridge. I look out of my own window trying to think of a recent prog-rock event which could illustrate the fact that things aren't that bad with the genre, and fail. All that comes to mind are club-scale Scandinavian prog festivals – a thought offered by the flashing neon sign of a Danish deli across the road. I am clearly not doing very well. But then again, it was my own rather pompous question as to the future of prog-rock which prompted Parsons to share his bleak view on the matter. "Progressive rock is already gone, – he continues. – It no longer exists. It is a genre which existed from 1970 to 1987."
The latest news emerging from Parsons' own camp is, however, in slight contradiction with his lack of optimism. Prog-rock may not be getting as much exposure as it did back in the 70s or the 80s, but sometimes the past can be redeemed for the present – a fact poignantly proven by Parsons' brand new live album Eye 2 Eye released on Frontiers Records earlier this month.
The record's material, as well as the material on the accompanying live DVD, was recorded in 2004 in Madrid, featuring 14 best-known hits of the Alan Parsons Project. Bridging the gap between the past and the present, the CD and the DVD are all about self-sufficient, autonomous music which is capable of being understood without nostalgia or references to history. This, as well as Parsons' knack for finding players who are exactly right for the material, is what makes these two releases so appealing. Prog-rock as it was known some 25 years ago may not be around anymore, but you can still catch Parsons' version of it at his shows – intact and just as compelling as it sounded when he and Eric Woolfson first formed the Alan Parsons Project back in 1976.
"I still feel good about playing those songs, – Parsons tells me. – They certainly haven't gone stale as far as I can tell. I think if I've ever felt I was getting stale, I'd remove that song or those songs and play something else. We've got ten albums worth of material to choose from, so we are fortunate in that respect."
There is, of course, an entire body of history and a lot of deliberation behind things that you hear on Eye 2 Eye: the airy and transparent soundscape, well-groomed, yet far from dainty arrangements, the harmony of detail, and the balance the music strikes between comfort and eerie, poetic solicitude. All of this is aimed to convey a mood and a sensation, but Parsons' methods as a band leader are analytic as well as instinctual. The spare, subtle arrangements, the show's hypnotic pulsating pace, and the way the band often pulls its punches – hitting home every time they do so – this is where Parsons truly shines as a conceptualist and as a band leader.
"I think that the role of a band leader is linked to the role of the record producer, – Parsons says. – You are sort of in charge of telling people what parts to play and when. So I think the two roles at the point of rehearsing for a live concert are very similar to the situation you have as a producer when building up tracks and recording. It's very much the same process. The only difference is that when you play live, you get one chance, and when you record, you get multiple chances to get it right."
This combination of style and sensibility is reflective of Parsons's own professional history which shaped and was shaped by some of the most important events in the history of rock. From working on the last two Beatles albums as an assistant engineer to contributing groundbreaking studio ideas to Pink Floyd's The Dark Side of the Moon, Parsons has played a role in some major developments in rock music, so at times it is difficult to brush aside those historical connotations and to center yourself in the now.
But this is exactly what the audience featured in the DVD is doing, forming an emotional bond with the band from the word go. In the end, everything the band does turns out to be adequate to contemporary feeling – their laidback stance and avoidance of pomposity, the music's pop sensibility side by side with intelligence, and the fact that to this day the material sounds utterly futuristic despite some of those hits being first penned over 30 years ago.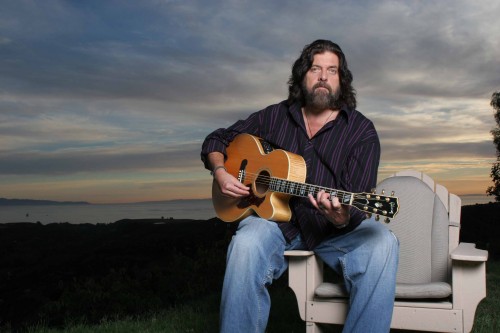 "It's personalities, it's stage presence, it's the ability between the players, all kinds of stuff, – Parsons answers when asked what elements need to coincide for a great live show to happen. – A lot of it is down to the raw material. If the song is good and worked before, there isn't really any real reason why it shouldn't work again."
So how does one decide which show will be recorded for a DVD, I wonder. "It's just a piece of historical good fortune, – Parsons replies. – We did TV in Spain and I asked to get the rights back once it was broadcast, and it turned out very well. We thought we'd take advantage of the situation and put it out."
The show took place on May 14, 2004 at Playa Mayor in Madrid – a plaza surrounded by historic buildings providing a spectacular setting for a spectacular show. The huge audience, however, is more seen than heard on the DVD and barely heard on the CD – a subtle reminder of the fact that Alan Parsons can put up concerts on a grand scale without self-aggrandizement. The sound of the audience has obviously been muted, and I ask how much touching up the final product has undergone in the studio.
"Quite a bit," Parsons replies, "Most bands do at least some work, particularly on the vocals, because some vocals tend to be rough-edged at live shows. But not to the point where it's all completely fake and replaced. We've preserved the spirit of the show. But if you'd heard the unprocessed against the processed, you'd notice the difference. Everybody does it; the live shows tend to get repaired. Those are repairs rather than completely rethinking it."
The DVD features Parsons playing the keyboards and the acoustic guitar, as well as singing – performing all three duties with skill and reserved dignity, cutting an imposing figure in a full-length trench coat which strikes a subtle contrast with the casual outfits of other band members. The vocal parts, however, are mainly handled by PJ Olsson – an accomplished and charismatic singer – as well as at times by other members of the band, including drummer Steve Murphy and lead guitarist Godfrey Townsend. While the band is a well-oiled, multi-layered operation functioning in perfect equilibrium, Townsend still manages to pull an even deeper resonance from the material when he launches into his high-voltage expansive solos, showing off his range, invention and pure feeling, proving yet again that truly great solos are hardly possible without great songs to float them.
I ask Parsons how much improvisation is in his view appropriate for his band's live shows, and he says that he does encourage spontaneous improvisation during solos. "In solos it's good to improvise, – he replies, – but the rhythmic structure is fairly set for most of the songs. But yes, the bass player can do nice little improvisations now and again, the drummer can put in a little flourish he hasn't included before without turning my head and raising eyebrows. I kind of encourage free-form improvisation up to a point, but not to the point where it becomes so free it's unrecognisable."
The Alan Parsons Project, of course, hardly ever played live during its existence between 1976 and 1990, and Parsons is the first one to admit that the current climate in the music industry has been a factor in deciding to take the APP material on the road. "People will always pay money to hear live music, – Parsons says. – That's going to be the saving factor in rock'n'roll – the fact that live music is always going to be there. Because recorded music is becoming more and more free. When people have a choice to pay for a song or not to pay for a song, they will choose not to pay for it."
By 1990 his partnership with Woolfson had come to an end, the APP disbanding that year, but what is now called the Alan Parsons Live Project hits the road every year, playing in Europe, Asia and in the United States. They have just played in Israel for the first time, and Parsons says that the audience response was overwhelming. "People kept telling me, taking me aside before the show and after: 'You have no idea how big you are here!,' so it was really nice. And they knew the songs, they sang along, and it was lovely."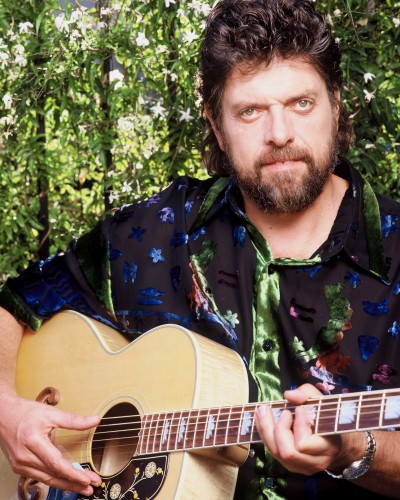 Asked how he had finally decided to start touring, Parsons says that it was a practical situation which he faced back in 1994 after the release of Try Anything Once, his first solo album. "People that I had collaborated with on making the album – Ian Bairnson and Stuart Elliott from the original Project Band who had played on most of the albums – we kind of collaborated as writers on that occasion – and we just decided between us that it was a good idea to put a band together and put it on the road in order to support that record. So that's what we did. Made a lot of mistakes and lost huge amounts of money doing that, but at the same time it was exciting, and I think it did help with selling the record; but that learning experience is responsible for the fact that we are doing things differently now."
With so many roles Parsons has been filling during his career – that of a musician, a sound engineer, a producer, a band leader, and a composer, I wonder which of those is the closest to his heart at this moment in time. "I think I'm always more comfortable in the studio in a production role, – he says. – But at the same time I love being on stage in front of the audience, getting the audience feedback is great. The downside is all the traveling you have to do to get there. I always say, 'The show you do for free, it's the traveling you're paid for.'"
With all musicians forced to tour more than ever before, and the industry transforming at a head-spinning pace, I ask what Parsons he is making of all the changes. "It's a different industry now to what it was, – he replies. – There is nothing we can do about it. I'm not saying it's all bad, there are opportunities now for up-and-coming bands to get exposure on the internet which they didn't have before, but I think it is sad that the i-Pod generation is now buying clips of music rather than entire records. They are buying 3 minutes of stuff when before people used to buy 50 minutes of stuff. The album as an art form is unfortunately a thing of the past, I think."
Given that Parsons's career has always had an intimate connection with Abbey Road Studios – starting with his role of an assistant engineer on the late 60s and culminating in running the entire facility in the late 90s, I wonder whether it is symptomatic of our times that Abbey Road Studios has managed to get into debt to a point where it can be either sold or should start looking for an investor.
"It's totally symptomatic, – Parsons responds, – and it isn't London alone. Three of four major studios have closed down in the last couple of years. It's surprising that it lasted as long as it did. But accepting that, it would be tragic if they had to close down, there at least not being some kind of National Trust arrangement where people could visit to get some kind of impression of the magic that took place there. I understand that it is now off the market, and they might have changed their mind because perhaps they didn't realise what a public outcry this would cause."
"I sincerely hope that if it has to come to a sale, someone would step in. There is no way that it could ever go back to its heyday and be full with artists who appreciate it all, but times have changed. At least it should be some kind of monument to the world of recording. It already is a kind of museum piece."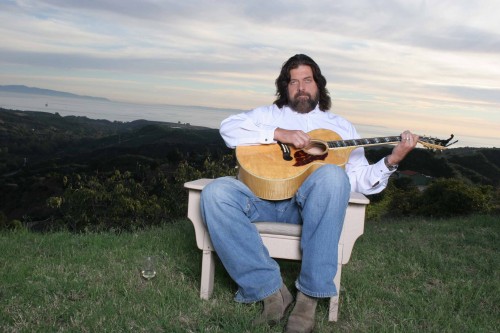 The future of Abbey Road Studios, as well as of the music industry as a whole remaining unclear, I ask what Parsons thinks of the future of progressive rock. What is it going to be like? "It doesn't have one, – Parsons says, laughing. – It's already gone. Progressive rock no longer exists. It is a genre which existed from 1970 to 1987. And I think it just ceased to be because of the pressure musicians were on from the radio to fit new formats. So-called "new prog-rock" wasn't getting the exposure. I was a victim of that too. I would go around the radio stations with a new album, and people would say, "I'd love to play a track or two from your new record," and the next day they would completely forget about it and go back to playing stuff from 1976. It's just the way it is. And the classic rock format, particularly in America, is very set. They will not play anything that's past 1986, which is sad."
When I put it to Parsons that it's not only the radio which under-represents prog-rock, but also institutions like the Rock'n'Roll Hall of Fame which has regularly snubbed major prog-rock acts, it turns out that Parsons is oblivious of one of the main grievances rock fans have against the Rock'n'Roll Hall of Fame as an institution. "You mean that building in Cleveland?" – he asks guilelessly before admitting to "not having really devoted much attention to the Rock'n'Roll Hall of Fame." I can almost see him smile, and then I understand.
Having played music which is beyond fashion and commercial considerations his entire life, and having developed his craft in contact with those who took the same approach, Parsons to this day takes an unaffected view on matters of hype and commercial demand. And as someone who recognises the priority of the creative over the marketable, he is able to talk about the material aspect of his profession in a matter-of-fact way.
Asked how hard or easy it was for him and Woolfson to deal with commercial side of things, he says that only the first five APP albums did really well. "Towards the end popularity did dwindle, – he says. – I, Robot, Pyramid, The Turn of a Friendly Card, Eve – those were the big ones, and then it became more difficult to get hits. Even though considered that the rock genre is meant to be free of any commercialism like putting out hits, it was nevertheless an important part of it. The fact that we had two hits on The Turn of a Friendly Card made a huge difference to the sales of the record."
The story of the Alan Parsons Project is perhaps indicative of how the entire genre of prog-rock developed from mid-70s until the end of the 80s. While by 1987 the social and the economic substructure of prog-rock began to crumble, the continuing success of the Alan Parsons Live Project shows that of all rock genres prog may well survive into the future despite Parsons' own view on the subject.
The trademark blend of the cerebral and the visceral which Alan Parsons to this day is able to capture and to relay to his audiences so convincingly, his subtlety of insight, and that special magic which made his music popular in the first place, still have the power to move audiences the world over. After all, don't they say that where there is mystery, there will always be interest?
And his rationality co-existing side by side with the sense of the mysterious, which has always been at the heart of his talent, and which becomes so transparent in interviews, is best summed up in Parsons' answer to the last question I put to him. Asked what he would ask if he were given an answer to any question in the Universe, he replies: "Is there a superior power that has created the Universe? And if so, is religion necessary?"
Alan Parsons' official website is www.alanparsonsmusic.com