August 17, 2010 at Wolf Den, Mohegan Sun Casino, Uncasville, CT.
by Deb Rao
Staff Writer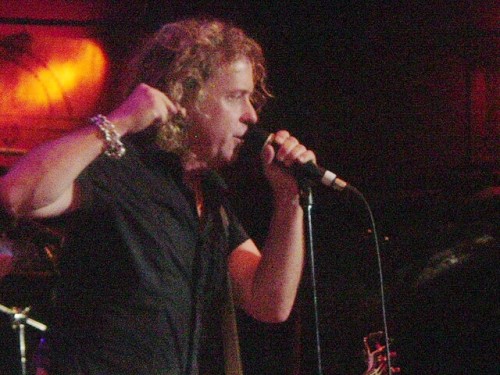 The end of summer kicked into high gear, as one of the top bands from the '80s made a special appearance at the Wolf Den at the Mohegan Sun Casino on August 17. Fans had the opportunity to take a walk down memory lane, as Night Ranger cranked out many of the hit songs of their heyday.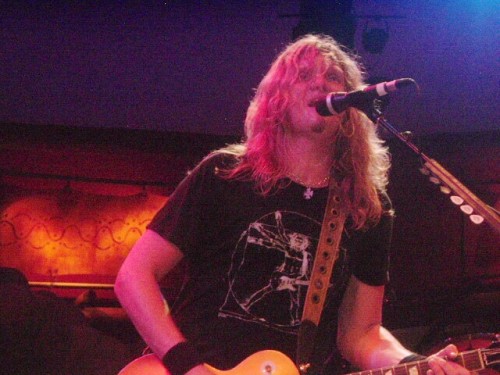 Night Ranger features Jack Blades on bass and vocals, Kelly Keagy on drums on vocals and drums, Brad Gillis on guitar and vocals, Joel Hoekstra on guitar, and keyboard player Christian Cullen. Night Ranger hit the stage at 8 P.M. and performed a 90-minute energetic set that did not let up. The '80s were a time that inspired great lyrics and catchy melodies. Tonight, Night Ranger relived the glory days as they performed such hits as "Four In The Morning," "Sentimental Street" and "Don't Tell Me You Love Me."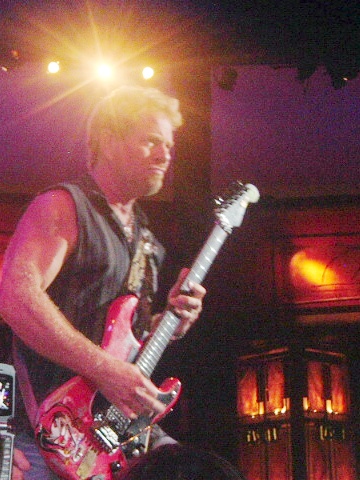 Singer Jack Blades reminisced with the audience commenting, "The band got together in 1980, and released their first album in 1982." Highlights of their career many music sound tracks including the Michael J. Fox hit, "Secret Of My Success." It is great coming back to The Wolf Den, it is like we are playing in your living room."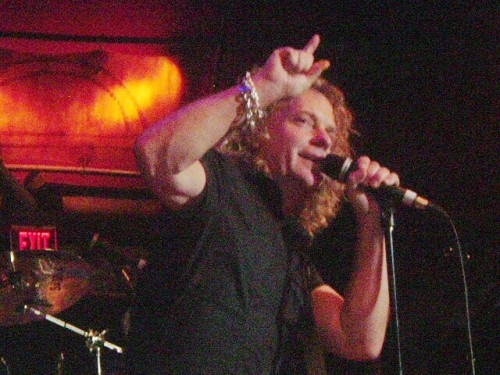 Guitar solos ruled the night, as guitarist Brad Gillis took center stage unleashing the powerful solos that ruled the charts in the '80s. New guitarist Joel Hoekstra from Rock Of Ages also did a great job.
The evening prompted many sing alongs. The set list was outstanding. Jack Blades even through in a Damn Yankees song, "High Enough." Brad relived his Ozzy days, as the band slammed into "Crazy Train." I had the opportunity to talk with Brad after the show. He told me, "The band is having a great time onstage these days. I think Night Ranger has the best line-up these days. Joel is a great addition. We played some shows with Alice Cooper this year. Last year we toured with Journey."
Night Ranger performed as if they were playing in an arena setting. Strong and energized. The future looks promising for this '80's rock band. Be sure to catch Night Ranger on tour this summer.
Set List:
1. This Boy Needs To Rock (Highway Star)
2. Sing Me Away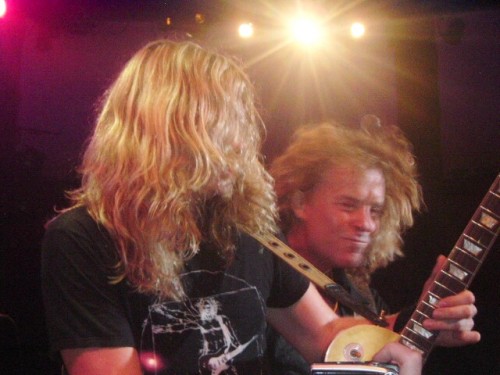 3. Rumors In The Air
4. Coming Of Age
5. Crazy Train
6. The Secret of My Success
7. Sentimental Street
8. High Enough
9. Eddie's Coming Out Tonight
10. Four In The Morning
11. When You Close Your Eyes
12. Don't Tell Me You Love Me
Encore:
Sister Christian
You Can Still Rock In America
Web: www.myspace.com/nightranger
Photos courtesy of Deb Rao