October 2, 2010, Jaxx, W. Springfield, VA
by Justin Gaines
Staff Writer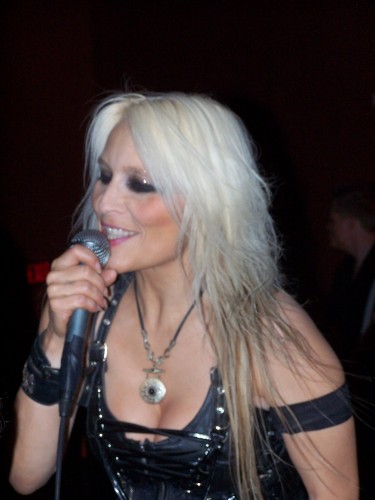 German metal queen Doro Pesch and her band of metal warriors descended on Jaxx in West Springfield, VA Saturday night, part of a handful of select North American dates to warm the band up for their upcoming Japanese tour. The crowd was pretty sparse, especially given Doro's stature in the metal community, but those who came out were among the most dedicated fans, traveling from all over the East Coast. The general consensus seemed to be that if Doro was playing within driving distance, you get in the car and drive!
After a lengthy wait (Jaxx saw fit to stack no less than four local bands as openers), Doro and company took the stage at just after midnight, and did so with style, blasting through the Warlock classics "I Rule the Ruins" and "Earthshaker Rock." Switching gears to her most recent album Fear No Evil, Doro served up "Running From the Devil" and "Night of the Warlock" (with "Burning the Witches in between). The new material didn't go over quite as well as the classics, but they're both great songs and you can totally see "Night of the Warlock" becoming a fan favorite. After another pair of Warlock classics – "Metal Racer" and "True as Steel" – Doro delivered a moving tribute to the late Ronnie James Dio with her rendition of "Egypt (the Chains Are On.)" The set dragged a bit after that, with lesser-known Doro songs and a lengthy drum solo, but the band ended things with the one-two punch of a semi-acoustic version of Judas Priest's "Breaking the Law" and the ultimate Doro/Warlock anthem "All We Are."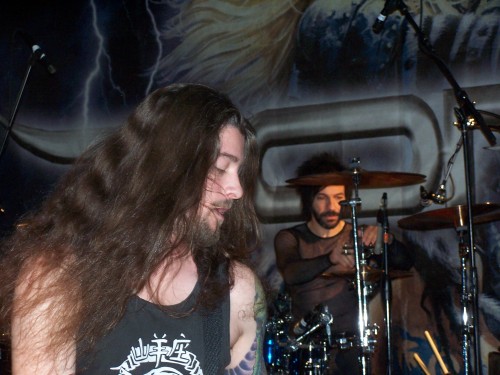 The encore was a strange experience, with the songs seemingly chosen by audience request. The audience, it seems, wanted ballads, so Doro ended the show with "Love Me In Black" and "Fur Immer." Both are good songs, but they're hardly the kind of songs that bring down the house at the end of the night. Of course, as late as it was, maybe we all needed a couple of lullabies.
All in all, it was another terrific performance by the reigning queen of heavy metal. Doro seemed ageless, tireless (though she did seem thankful for a breather during Johnny Dee's drum solo) and as always was completely gracious. Both she and the band had an incredible amount of energy and engaged the crowd to a great degree. Whether she's playing at a huge European festival or a not-so-packed club show, Doro never gives less than 100%, and she always seems genuinely appreciative of the fans that have come out to see her.
Set List:
1.       I Rule the Ruins
2.       Earthshaker Rock
3.       Running From the Devil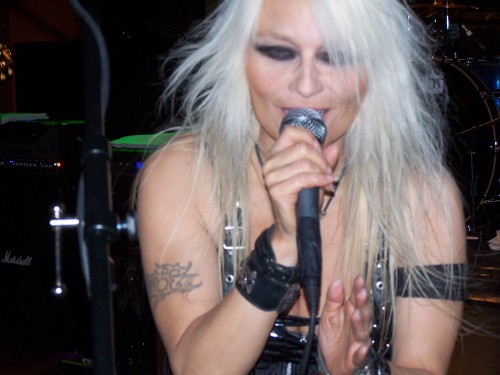 4.       Burning the Witches
5.       Night of the Warlock
6.       Metal Racer
7.       True as Steel
8.       Egypt (The Chains Are On)
9.       Burn It Up
10.   Haunted Heart
11.   Hellbound
12.   Unholy Love
13.   Breaking the Law
14.   All We Are
15.   Love Me in Black
16.   Fur Immer