December 11, 2010 at Feelgood's in Las Vegas, NV
by Deb Rao
Staff Writer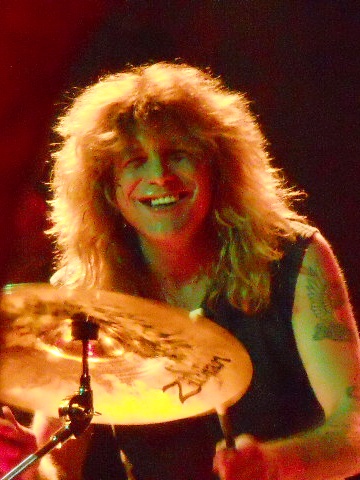 It has been a whirlwind of a year for former Guns N' Roses drummer Steven Adler. His band Adler's Appetite has been touring nonstop in the U.S. and abroad. On Dec.11, Adler's Appetite performed their final show for 2010 in Las Vegas at Feelgood's.
If you never been to the newly Feelgood's on West Sahara in Vegas, you are in for a treat. This is what a Rock N' Roll Bar should be all about: friendly staff, nice rock decor, good sound system and the venue is open to 4 a.m. featuring some of the '80s top bands. Let the party begin!
Adler's Appetite hit the stage at midnight for a 90-minute set of pure Guns N' Roses hits performed at their best loud and proud with a new rock n' roll twist. The band features Steven Adler on drums, Alex Grossi on guitar, Michael Thomas on guitar, Chip Z'nuff on bass, and new singer Rick Stitch.
From the opening catchy chords of "Night Train" to the final encore of "Welcome To The Jungle," is was clear to see what an impact that Guns N' Roses music has made on the metal community. Steven and Company were at the top of their game. Cranking out the GNR hits as if they were playing in an arena to new fans and all the die hards.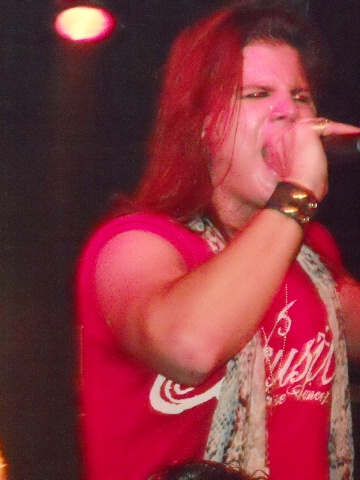 This line-up features Adler's Appetite at their strongest. Guitarist Alex Grossi is really making a name for himself in the music business. Alex has performed with some of the greatest names in '80s metal including Dizzy Reed, Beautiful Creatures, Quiet Riot past and present. Alex has a musical style all his own cultivated by his penchant for '80s music. He breathes new life into the GNR hits. Highlight of the set was "Sweet Child Of Mine'' which featured a melodically passionate guitar solo from Alex and driving drum solo from Steve Adler. Check out Alex Grossi's website at www.alexgrossimusic.com.
New Vocalist Rick Stitch has a style the is reminiscent of a young Joe Leste meets Buckcherry. The band has just released their single "Alive" available on i-tunes from their upcoming CD slated to be released in 2011. Singer Rick Stitch informed us, "The upcoming CD sounds like a more modern version of Guns N' Roses. It definitely has everyone's signature roots and influences on it. I am really looking forward to the European tour. We are currently working with producer Cinderella drummer Fred Coury on pre-production of our upcoming album."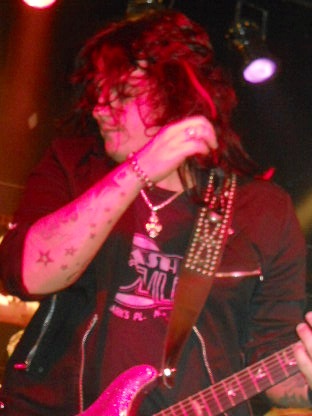 Adler's Appetite slammed through such GNR hits as "Mr. Brownstone", "Knockin On Heaven's Door," and "My Michelle."
It appears that third time is the charm for Adler's Appetite as Steven Adler commented that this was the band's third time performing in Vegas this year and coincidently the bands' final show for 2010. Steve commented, "Vegas reminds me of the jungle," as the band wrapped up the set with the final encore, "Welcome To The Jungle," with fists in the air.
Everyone at Feelgood's had a great time listening to these timeless hits that has spanned a generation of fans. It was exhilarating watching Steven perform again. Don't forget to pick up a copy of his book, My Appetite For Destruction: Sex And Drugs And Guns N' Roses. Adler's Appetite hit the road again in January.
For tour dates visit www.myspace.com/stevenadlersite