Karl Demata: Studio Report
Alissa Ordabai
Staff Writer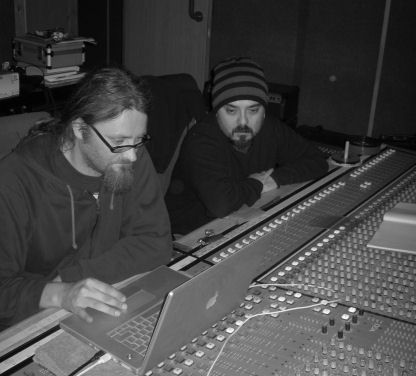 Something intriguing and unusual is brewing down in Oxford, UK, the town where, according to the classic, "clever men know all that there is to be knowed". Guitarist Karl Demata – best known for adding a raunchy hard-rock edge to sprawling soundscapes of UK prog-rockers Crippled Black Phoenix – is currently putting finishing touches to his first solo album. And this record is guaranteed to do more than get praise from classic rock and hard rock fans. It will also show that the new generation of European musicians can not only draw lessons from the early days of blues-rock and hard rock, but can also use this knowledge inventively to convey modern realities.
"I suppose the root of my music is what made me start playing guitar in the first place: the late Sixties – early Seventies stuff like Cream, Rory Gallagher, early Zep, early Purple, Mountain, the Allman Brothers," says Demata. "That's the stuff I grew up with even before teenage angst took over with its long musical detours. I suppose I am trying to recreate that sound and that attitude but with a more contemporary approach."
He goes on to explain how playing blues in pubs and clubs during his down-time from touring with Crippled Black Phoenix has over time turned into a recording project: "Me and Chris [Heilmann, bassist] have been jamming and playing together for years," Demata says. "Rather than hang out somewhere and get drunk, we'd go play in small venues and pubs, and jam on both acoustic and electric guitars to the tunes of Howlin Wolf or Elmore James all the way to more contemporary stuff. Then more recently I found some time to work more on songwriting, we tried a couple of original songs during local gigs and got some amazing feedback. Merijn [Royaards, drums] joined in and I also started working with playwright / novelist Chris Hood. We wrote most of the lyrics together."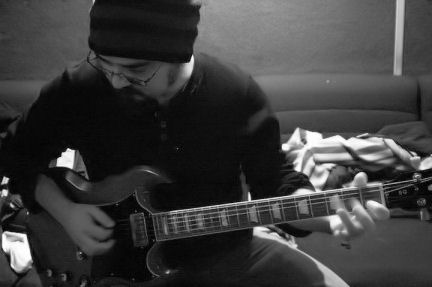 The unvarnished demo quality of the material – due to be released in spring 2011 – betrays its early blues influences with gritty assurance, right from the opener "Barefoot Walking Blues". On the one hand it rushes to expose Demata's Delta influences, but on the other hits you with a ballsy hard rock punch akin to that of early Cream and Taste.
But far from limiting himself with preconceived notions, Demata is making personal use of what has been received. While his songwriting can imitate his Sixties heroes perfectly, it can also take the tradition into an unchartered zone, as on another standout "Failing Design". Here the song structure is pure late Sixties Americana, but Demata's vision takes these multilayered transfigurations of the blues into the terrain of early hard rock. Hypnotic, shadowy glow of his slide work is part blues, part – dashed dreams of the West Coast psychedelia, part – insights from the same source Led Zeppelin were mining back in 1969.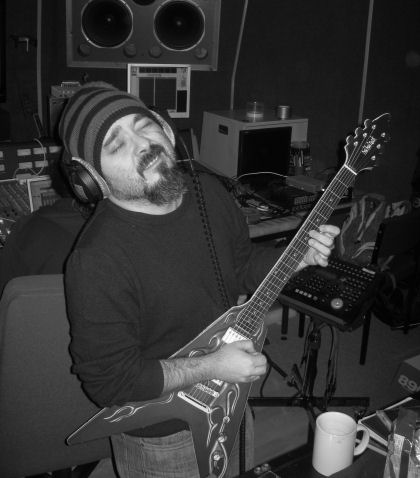 "I believe you should listen to the songs you are creating, as they will tell you what they are all about, rather than forcing them in one direction or another," Demata explains when asked about his approach. "I never had a preconceived idea of what a song should be about." This willingness to experiment has certainly produced the biggest highlight of the record – an eerie, haunted track called "Cross the Mountain", where Demata's etheral slide guitar floats over a hypnotic groove, showing how inspired reading of age-old patterns can create an independent reality beyond which there are no models or references. British blues personage Hugh Flint of John Mayall & the Bluesbreakers fame guests here on percussion – a symbolic endorsement for the newer generation to continue exploring the genre which Flint himself has given his entire career to developing.
The recording activity for this album has been sporadic – stop and start work at the snug, compact Warehouse Studio in Oxford which in the end, despite all the interruptions, resulted in a coherent, unified album about to undergo the final mixing stage. The studio's pressure-free atmosphere contributed to letting the music develop organically and allowed Demata to experiment with expanding his stylistic ground. Venturing into the territory of folk-rock balladry, he covers a little-known 1983 Dylan outtake "Blind Willie McTell", and then explores the genre further on original tracks "Never Come Around" and "The Day You Put Me Down". Those are moody, stripped-down story-songs – deceptively low-key – but chilly detachment of Demata's voice and his perfectly phrased, detailed guitar work manage to convey the special kind of heartache at the centre of this style.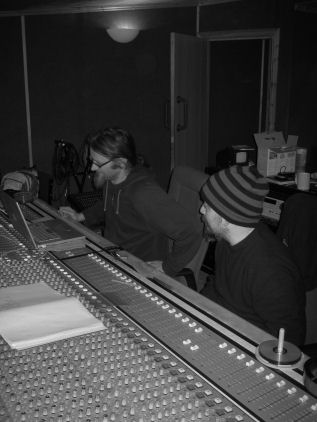 Unusual for the current British rock scene, but at the same time traditional – this is how this still unfinished record comes through, and Karl Demata knows all about being both. On the one hand this is a deeply personal, intelligent album where the form meets the substance, and on the other – it's full of genuine American grit and love for traditional American forms. "People tell me the album sounds very American," he says. "We'll see what that means exactly, if anything."
Whatever indeed this could mean in 2010, the "sounding American" remark has always been taken by European blues musicians as a compliment – an acknowledgement of musical knowledge, authenticity, and instrumental skill. But curiously, while displaying all three of these qualities, Demata's album also puts traditional American forms back into the context of contemporary life. It could be the muscular hard-rock bite that he adds to his material, or the ability to cut through formulas and clichés to put his own vision through his writing. Whatever it is, here is one convincing lesson in how to uphold the tradition, and at the same time stay true to your own realities.