by Mark Allen
Staff Writer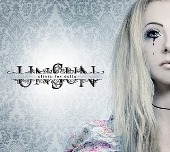 Note to all the metal guitarists of the world: just because your wife is pretty as an angel does not mean she can actually sing like one. It's a note that Polish axe-slinger Maurycy "Mauser" Stefanowicz needs to be sent ASAP, before his wife Aya's banal vocals butcher another batch of otherwise solid songs.
For the uninitiated, Mauser scorched the strings for a time with Polish death metal mavericks Vader before parting company with them to form Unsun with his wife, Aya. Rather than the extreme metal from which he had emerged, Mauser and Aya steered their conjoined careers in the gothic/symphonic metal direction. Their debut was a rather lackluster affair marred by muddy production values, but now they have returned with their sophomore album, Clinic for Dolls, and while it is a major step up in the production department, it still suffers from one glaring flaw: Aya's vocals.
It's not that the Polish beauty sings badly, it's more that her voice is far too weak and fragile for the beefy metal backing her. She seems to be striving for the epic approach of Amy Lee (Evanescence) but lacks the power to reach such euphoric heights. Her husband unleashes thundering riffs, the drums double-kick like a miffed mule, and polished heaviness abounds, but at the forefront are these rather heavily-accented vocals that possess all the strength of a cobweb. It's a jarring mismatch, one that all the slamming power chords, sonic bombast, and slick atmospherics cannot overcome. Sure, she's easy to look at—most women chosen to front rock/metal bands are—but music is about the ears, not the eyes, and it is preferable to listen to a pug-ugly girl sing well than listen to a pretty girl sing poorly. Unfortunately for Unsun, Aya falls into the latter category.
That said, the music itself is actually pretty good. Mauser knows how to play, and while his skills here are more about hard rocking riffs than technical showboating, those riffs are delivered with above-average talent. The solos don't exactly melt the flesh from your face, but they're more than serviceable, and work well within the somewhat narrow confines of the goth-metal genre. The bass booms prominently, maintaining a thick bottom end that the production caters to, a common trend in today's metal scene. The drums pack a punch, the pounding rhythms impacting with a plethora of power.
The tracks themselves range from terrible ("Clinic for Dolls") to decent ("Mocker") and everything in between. In terms of song structure, the band fails to find good chorus hooks most of the time, and that, combined with the weak vocals, seriously hamstring the enjoyment factor of this album. About the only demographic that may be satisfied is the youthful and typically less-discerning Hot Topic crowd who believe that anything goth is automatically cool. The lyrics certainly cater to them, with lines like "What can I say when I'm out of breath / Unable to find the key to cheat death" and "Hell was too cold / Love's gone away / Ultimately slain." If dark and brooding is your lyrical tone of choice, then Unsun has you covered like a bandage over a freshly-sliced wrist.
In the end, what you have here is some pretty cool music and superb production sullied by weak singing and boring choruses. If Mauser dusts off this band for a third outing, perhaps he should consider making it an instrumental album, because when you hear Aya's overwrought, lackluster vocals, you'll wish that Unsun was unsung.
Genre: Gothic/symphonic metal
Band:
Aya (vocals)
Mauser (guitars, samples)
Heinrich (bass)
Vaaver (drums)
Track Listing
1. The Lost Way
2. Clinic For Dolls
3. Time
4. Mockers
5. Not Enough
6. The Last Tear
7. Home
8. I Ceased
9. A Single Touch
10. Why
Label: Armoury Records/Mystic Production
Hardrock Haven rating: 5.4/10