LIVE! | Sin City Sinners with George Lynch
by Deb Rao
Staff Writer
July 4, 2011 at Crown Theater in Las Vegas, NV.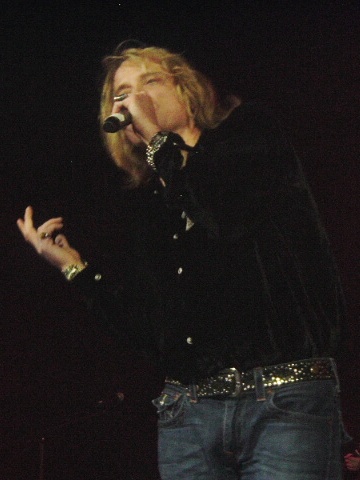 Las Vegas proved it's a city that can live up to its high expectations of bringing in the best performers in the business. The 4th of July never seemed brighter in Sin City. As previously reported with my exclusive interview with Todd Kerns and Michael "Doc" Ellis, the Sin City Sinners began their six-week residency over at the Crown Theater at the Rio Hotel on July 4 featuring guitar virtuoso George Lynch as their special guest tonight.
The long line around the Crown entrance streamed early, as doors open at 10 P.M. The Sin City Sinners tonight also feature dynamic front man Lou Merlino and former Aerosmith guitarist Jimmy Crespo. The band hit the stage a little after 11 P.M. kicking the night off with an Alice Cooper cover "Schools Out." This was the perfect opening song let the party begin shall we?
The set rolled on with "Still Of The Night" and a very cool rendition of the song "Bad Company." Singer Lou Merlino kind of reminds me of a young Robert Plant. His delivery of the cover songs were very well executed but most importantly the band sounded so tight and made the cover songs sound like their own. Highlight of the opening set from Sin City Sinners was their first hit single "Going To Vegas" sung by Michael "Doc" Ellis."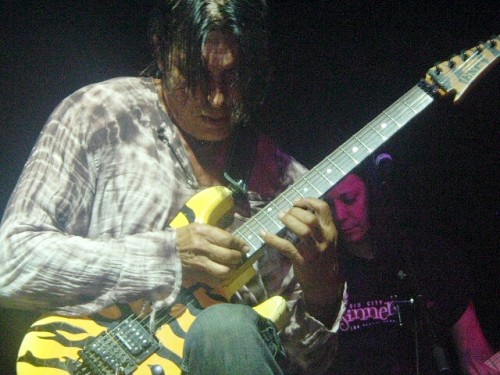 Anticipation filled the air, as George Lynch took the stage with the Sin City Sinners at the bewitching midnight hour. Opening with "Into The Fire," George and the Sin City Sinners performed a vast array of Dokken hits including "Tooth And Nail", and "It's Not Love." The band also performed a Lynch Mob song, "Wicked Sensation." George seemed excited, as his carefully executed guitar solos soared. It was great hearing the Dokken songs on the 4th of July.
Highlight of the Dokken set were the guitar solos on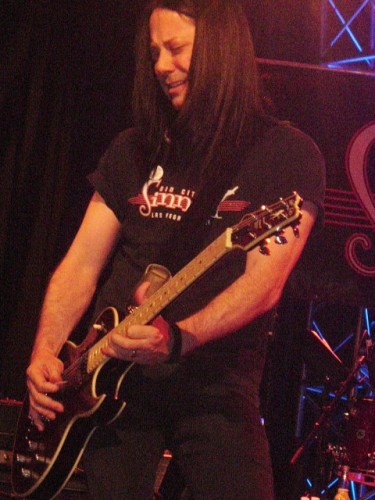 "Mr. Scary" featuring George Lynch and Brent Muscat. Not only did George and the band perform Dokken songs but some classic hits too including, The Doors, Bob Dylan's "Knocking On Heaven's Door," "Ace Of Spades", and the night would not be complete without the dueling guitar solos between Jimmy Crespo and George Lynch on "Train Kept A Rollin." The guitar chemistry between the two was magical and very impressive. It was definitely a 4th of July to remember.
I had the opportunity to talk with George after the show he tells us," It was fun playing on the 4th tonight in Vegas. I was disappointed though I didn't get to see any fireworks." When asked about upcoming George Lynch release Kill All Control, he informed us that the album will have four singers on it including London Legrand.
Photos appear courtesy of Deb Rao