LIVE! | Sin City Sinners with Kip Winger, Phil Lewis & Dizzy Reed
by Deb Rao
Staff Writer
Recap of the summer at the Crown Theater in Las Vegas, NV.
It has been a whirlwind of a summer for the Sin City Sinners. The only place to be this summer on Monday nights was at the Crown Theater in Vegas. The Sin City Sinners return to the Crown Theater Sept. 19 with special guest star drummer Matt Sorum. Hardrock Haven would like to recap with its readers some of the highlights of this past summer with one of the hardest working bands in Vegas!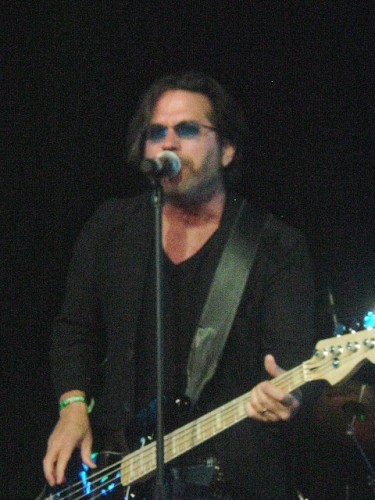 On July 11, Kip Winger rocked the house. Most people don't realize that Kip is a classically trained and an exceptional musician. He was excited to be in Vegas performing and commented on how cool it was to perform with the Sinners, who always are well schooled. Kip rocked the audience hard with hits, "Madeleine", "Easy Come Easy Go", and "Seventeen." Kip also encouraged the audience to support local music. Only disappointment was it would have been cool to see Kip play longer and maybe do two of his biggest acoustic hits, "Miles Away", and "Headed For A Heartbreak." Highlight of the set was the Alice Cooper hit "School's Out" with The Sinners.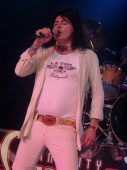 On July 25, Phil Lewis — the voice of LA Guns — and The Sin City Sinners rocked the house with such LA Guns hits as "Never Enough", "Ballad Of Jayne", and "Sex Action." Phil is one of the most charismatic '80' singers to emerge from the genre and as usual got the crowd singing along to all the hits. In fact, the audience could not get enough of that good old' fashion '80s metal.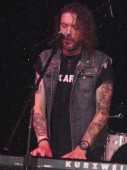 On Aug. 1, GNR keyboardist Dizzy Reed performed at the Crown Theater. Dizzy tickled the ivories for over an hour performing new material such as "Vegas", and "Rock And Roll Ain't Easy." It has been four years since I have seen Dizzy perform and tonight's performance was a classic. He also has a new guitarist Jeff Duncan from Odin. Dizzy's new music featured a classic rock flair, indulged with a little bit of blues. He also performed some covers including "Sweet Child Of Mine", "Ziggy Stardust", and a cool rendition from one of his favorite bands "Sympathy For The Devil."
Also, I have to add the Sin City Sinners did a fantastic job opening before the guest star bill. Guitarist Jimmy Crespo played the Aerosmith hits such as "Train Kept A Rollin" with so much passion. Louie Merlino is a dynamic front man and knows how to work the crowd.
As the hot summers nights get ready to cool down in Sin City, be sure to stay tuned for Hardrock Haven for all the upcoming exciting concerts coming to the Crown Theater this fall.
Photos appear courtesy of Deb Rao