by Chris A.
Staff Writer
September 24, 2011 at Alrosa Villa, Columbus, OH.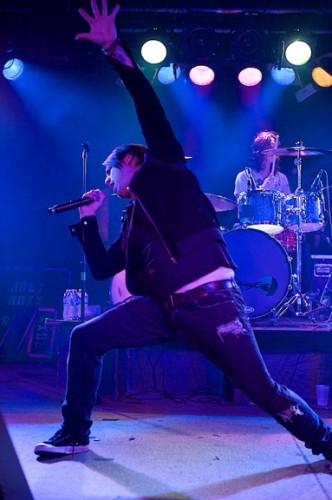 It was the final gig for the band before heading home for a few days off and the guys from Burn Halo were ready for the break. "Yeah, I'm living the dream," remarked Burn Halo guitarist Joey Roxx as he lounged around the back parking lot of the Alrosa in oversized sweat pants and flip flops. Out on the road in support of their newest disc Up From The Ashes Joey Roxx and the Burn Halo guys have been tearing up the United States touring incessantly. Tonight's gig at the Alrosa was a last minute addition to the tour and audience turn out for the gig was proving to be light creating the ultimate test of a bands performance credibility. Adding to the mix was that lead singer James Hart and a couple other members of the band had been ill and were feeling absolutely run down.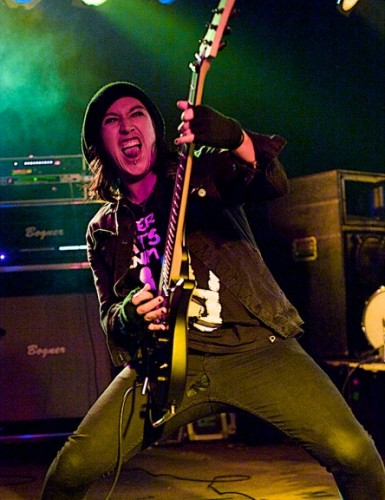 With their new metal sound, frenzied guitar licks and crooning-style vocals, Burn Halo mixes old school big arena riffs with new metal slick guitar licks greatly influenced by Avenged Sevenfold and their resident axeman, guitarist Synyster Gates, (who contributes some shredding on s track called "Dirty Little Girl"). Spin Up From The Ashes and one can't help but be impressed by the powerful vocals, great arrangements and cool licks. It's a solid effort by a really talented rock n' roll band.
After cooling it for Four and a half hours while the openers performed, Burn Halo prepared to turn on the Alrosa Villa to their brand of hard driving rock n roll. From my perspective photographing the gig, had I not known that the crowd was on the small end, I would have thought Burn Halo were headlining a televised sold out show at the Madison Square Garden. Seriously, these guys were motivated and relentless. The musical assault by Burn Halo at the Alrosa was impressive as they ripped through song after song, sucking the fans into their world and involving them in the gig. Frontman James Hart sangs with power and emotion blowing the fans away with this range and vocal capability, despite feeling like crap. Within just a few songs Burn Halo captivated the audience and the staff of the Alrosa.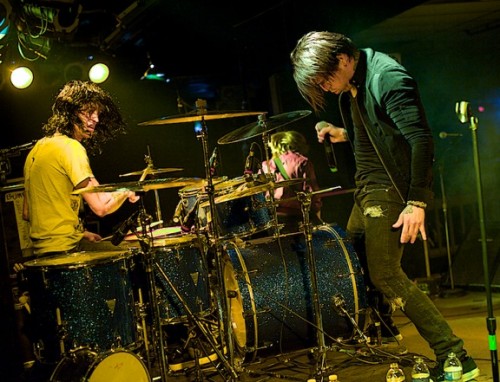 For the folks who came out, the performance was a treat and sure to be a memorable event. Everyone was up close, it was a personal show. It was cool and refreshing to see a band that absolutely gave it all despite a small crowd. The music was great, the vibe was electric and the band personable and friendly. Here's to hoping that Burn Halo returns to the capital city of Ohio soon.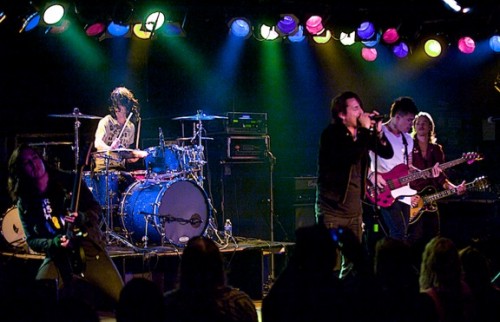 For more information on Burn Halo, visit their official page on Myspace or on Facebook.
Photos appear courtesy of Chris A.