by Alex Barbieri
Staff Writer —
NOVEMBER 19, 2011 AT DANIEL STREET, MILFORD, CT.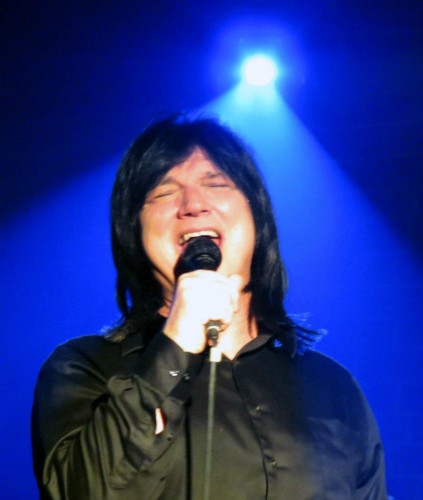 It was a homecoming welcome for James Christian and House of Lords at Daniel Street in Milford, Connecticut.
Though James made it in Los Angeles, he is originally from Milford, and he made it clear that he was happy to be back home playing for and surrounded by friends and family. Continuing its tradition of playing Daniel Street before heading to Europe, where they have a huge and loyal following, House of Lords sounded tight and looked in good spirits.
The packed rock club was a who's who of the Connecticut rock scene. Shout out to Keith Sinnott of Riot Kings and Joey Concepcion of Oath of Insanity (Side note: Oath of Insanity's debut album is absolutely killer. Amazingly talented 20-year-olds playing Metallica Puppets-era thrash. More on that in another review.)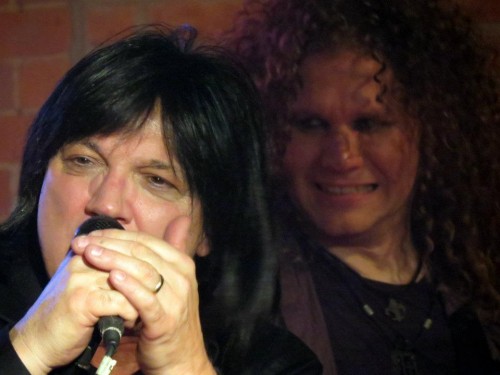 The musicians in House of Lords are as pro as it gets, and it was a pleasure to see that level of talent live and loud in an up close and personal setting. James sounded great as always, with no sign of his recent health issue affecting his voice or energy level. Many eyes were on bassist Chris McCarvill, with his rock solid playing, strong back-up vocals and playful stage demeanor. McCarvill smiled easily throughout the show, and his positive energy and joie de vivre were contagious.
Guitarist Jimi Bell once again proved why he is the pride of the Connecticut hard rock scene, shredding away passionately and tastefully on his white left-handed Gibson SG guitar. And drummer B.J. Zampa, a fluid blur of motion on his John Bonham-style kit, was an absolute pleasure to watch, twirling sticks and smashing cymbals. Zampa's drum solo, flavored with keyboard samples, held the audience's attention and garnered a rowdy round of applause—no easy task and well-deserved.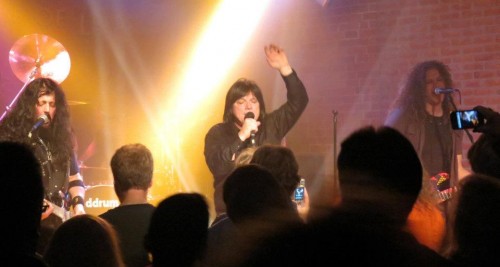 Highlights of HOL's set included the crushing "Rock Bottom," soaring "Come to My Kingdom," and, surprisingly, the title track of the band's new album called "Big Money." Great to see a rock crowd openly appreciate a band's new material, and not just wait for the '80s-era hits. Another high point of the evening was when James introduced a young fan in the audience. The boy looked no older than 12 years old and stood front and center in front of James, singing every word.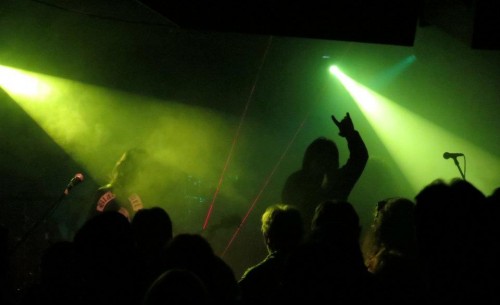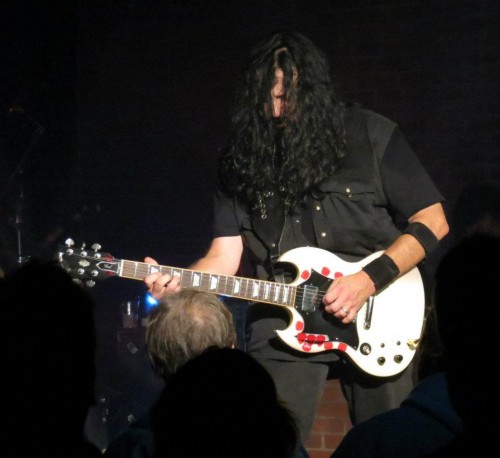 As HOL wrapped up their set, James once again sincerely thanked the audience. Thank you guys, safe travels through Europe and we look forward to you finding your way home again.
House of Lords:
James Christian (v)
Jimi Bell (g)
Chris McCarvill (b)
B.J. Zampa (d)
Photos appear courtesy of Jenn Mann