by Alissa Ordabai
Staff Writer —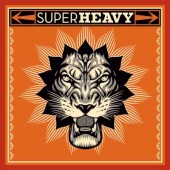 Nothing unites this assortment of loosely compiled tunes more than the coating of blasé superficiality the band gives to each style it engages in – from formulaic ballads and mechanistic reggae workouts to world music smothered in pop gloss. Few optimists would expect the nabobs of rock establishment such as Mick Jagger to genuinely challenge themselves after half-a-century in the biz, but this release illustrates to what extent age and status really impact on motivation in this genre.
The standout "I Can't Take It No More" where Jagger unleashes his blues-rock mock-fury onto "scurvy politicians" and their "ruthless ambition" is the only instance which brings to life his instantly recognizable vintage Stones-y strut. But avoidance of any specifics about what exactly "gets his goat," in the end leaves you presuming that it's nothing after all – perhaps just a nod to the topicality of the subject in a recession-stricken Britain – and surely nothing a summer in a castle in the South of France can't alleviate.
But there are other instances when the superficiality of this record treads into an even dodgier territory – that of put-on anguish simulating a concern for the future of "the human race". When on "World Keeps Turning" Joss Stone vacuously groans over a hackneyed string arrangement about "Watching our babies die just for dollar signs" you can't help but wonder what else but narcissistic self-regard would compel a person to put such words to such an insipidly empty piece of music.
In the end the creative purpose of this project remains unclear. There is not a single aspect of this release – vocal, instrumental, or compositional – which hasn't been explored elsewhere before to a much more convincing, entertaining and artistically valid result.
Not wanting to be challenged or upstaged by someone truly innovative or fiercely individual is an understandable wish at a certain stage of one's career, and hence the choice of Jagger's collaborators on this album. But not being willing to stretch is different choice. Similarly, relying on good old songwriting clichés is now more acceptable than ever, but giving those chestnuts a bland, equally clichéd execution speaks of a different level of nonchalance.
Genre: Rock, Reggae, Ethic Pop, Indian Pop
Musicians:
Mick Jagger – vocals, guitar
A. R. Rahman – vocals, piano, synthesizer, guitar, bass, percussion, string arrangements
Joss Stone – vocals
Damian Marley – vocals
Dave Stewart – guitar, backing vocals
Ann Marie Calhoun – violin
Shiah Coore – bass
Courtney Diedrick – drums
Track Listing:
1. Superheavy
2. Unbelievable
3. Miracle Worker
4. Energy
5. Statyameva jayathe
6. One Day One Night
7. Never Gonna Change
8. Beautiful People
9. Rock Me Gently
10. I Can't Take It No More
11. I Don't Mind
12. World Keeps Turning
Label: Universal
Online: www.superheavy.com
Hardrock Haven rating: 4/10