Abnormal Thought Patterns | Abnormal Thought Patterns
by Alissa Ordabai
Staff Writer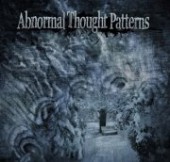 Jasun Tipton, Troy Tipton, and Mike Guy of Zero Hour fame have just raised their game a notch higher with the debut release of their new project Abnormal Thought Patterns. And for all you know, this EP could well mark the birth of a new genre. Or at least a brand new, fresh format for interaction of metal, prog, and jazz fusion.
The focus on mind-blowing virtuoso chops is — of course — as in-your-face as ever with these musicians, but this time technique is serving a purpose beyond self-assertion.
Instead, ATM go for full-scale compositional experiments with the actual structures of the genres they engage it — a strategy which turns A-grade instrumental skill into one of the methods for achieving the overall goal.
Bigger acts were attempting similar explorations in 2011 with bombastic, over-the-top, overproduced releases, but here we have a true artisan record which gets down to the nitty-gritty of a musician's craft without studio trickery, fake emotional pathos or soliciting chart action. The calculated soundscape of complex polyrhythms, constantly changing time signatures, insane neck-break speed fretboard runs, and meticulously planned layers of texture at times may seem too mathematical and unemotional to an average rock fan. But the band is serious enough about its ultimate aim not to get sidetracked into banalities and crowd-pleasing platitudes.
For this reason this record comes through as something genuinely fresh. Whether it's a simple riff the band takes as a basis of its intricate extrapolations, or the rhythmic structure they develop to see where it would go, the end goal is to invent a new paradigm. And they are half-way there, having created a complex, but at the same time a plain-speaking, unpretentious album – muscular, vigorous, sharply focused, virtuosic, and — most importantly — honest in its purpose.
If ATM will manage to reach their final goal remains to be seen. But despite the compression of the styles they use into a rather narrow – although sharp – focus, they still get damn close to inventing a new style. You can't escape the sense of new things happening on this record, of entering a territory which so far remained uncharted, and you can't help noticing how a union of purpose and means of achieving it distinguishes real musicians from businessmen.
Musicians:
Jasun Tipton – guitars and keys
Troy Tipton – bass
Mike Guy – drums
Richard Sharman – guitars
Track Listing:
1. The Machine Within
2. Velocity and Acceleration 1
3. Velocity and Acceleration 2
4. Velocity and Acceleration 3
5. Velocity and Acceleration 4
6. Ulnar Nerve Damage
7. Electric Sun
Label: CynNormal Lab Recordings
Online: http://www.abnormalthoughtpatterns.com
Genre: rock, prog rock, metal, jazz fusion, shred, instrumental
Hardrock Haven rating: 8/10