10 Years of Hardrock Haven: 2003 – 2013
Hardrock Haven Celebrates 10 Years of Hard Rock/Heavy Metal Online Operating Excellence

Liberty, Mo. – Although founded and first published online in 2001, Hardrock Haven (www.hardrockhaven.net) initially was more of a concept than a full-fledged, multi-faceted website. John and Kathy Kindred started the site, and when Derric Miller joined Hardrock Haven in 2003, the team worked together on a vision to create a website that covered the globe and all of the Hard Rock and Heavy Metal that it had to offer. This was not a U.S.-focused website. With writers all over the world and label and band relations from Canada to Italy, from England to Australia, from South America to Russia … Hardrock Haven had you covered. On Jan. 26, 2003, Hardrock Haven landed the long-standing URL www.hardrockhaven.net.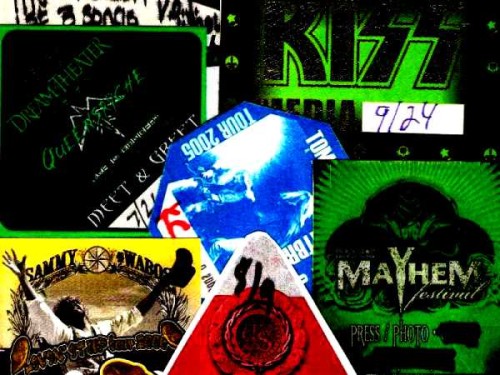 As of the release date of this press release,  Alexa.com rankings show that Hardrock Haven is a top 762k-global website and a top-210k United States website.
With John's technological background, the website continually evolved over the next decade, with a user interface consistently becoming more intuitive, with quicker loading times and enhanced search analytics that made Hardrock Haven updates and content easier to find.
Kathy and Derric, both, are trained journalists. Their focus with editing and writing reviews (book, concert, album, etc.) and interviews is with strict adherence to Associated Press Style Guidelines, which means Hardrock Haven's content matches industry standards at all levels.
Hardrock Haven staffers (http://hardrockhaven.net/online/staff/) are empowered with the freedom to speak truth to word. No managing editor orders directives, such as "Give the new Metallica a positive spin," and editors do not censor the writer, whether the review is positive or negative. Journalistic neutrality and integrity is not a thing of the past at Hardrock Haven. Whether you agree with the critique or not, it's the writer's words with no outside fiscal/advertising influence.
Hardrock Haven prides itself on its customer service with the labels and public relations firms with which they work, as well (http://hardrockhaven.net/online/media-partners-2013/). When reviews are posted, the links are emailed to the media partners or band if the band is not represented by a label. This focus on customer service is another facet that has driven and defined the Hardrock Haven brand through the years.
Below are quotes from bands, artists, labels, public relations firms and specialists with whom Hardrock Haven has built relationships since 2003. And please go to www.hardrockhaven.net for all of your music review, interview, giveaways and live concert coverage needs.