April 18, 2009 at Peppermill Casino in Reno, Nev.
by Kim Shockley
Staff Writer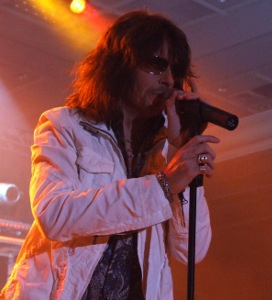 Peppermill Casino in Reno, Nev., was the scene of one of the most energetic hard rocking events of the spring … Foreigner in concert. One of the most popular touring bands of the '70s and '80s, Foreigner's high-energy performance could be compared to a volcanic eruption. The show began with a sudden, steady rumbling as the crowd, one by one got on their feet, erupted into one big party, even before the encore
Kelly Hansen, the lead vocalist, is reminiscent an '80s Steven Tyler. Kelly's vocals were right on the money throughout the show. He sounds a lot like Lou Gramm, is equally as talented and sings the hits exactly the way we want and expect to hear them. Foreigner gave the fans all the originals in an extended version with unbelievable guitar riffs and a drum solo that words can't describe … you had to be there. Drummer Brian Tichy is amazing, and the crowd exploded into applause as Brian threw his drum sticks into the crowd and continued playing with his bare hands. Don't miss this show when it comes to your city.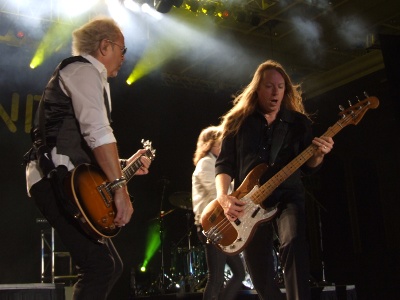 Mick Jones, founding member of Foreigner and lead guitarist, played his heart out. Mick's famous guitar riffs kept the energy high throughout the show. He proved he still had the chops when it came to his vocal performance on "Starrider."
The very best rock shows are performed at top-notch venues that enhance the performance vs. one where security takes themselves too seriously. Security at the Peppermill Casino did exactly what they should do … protect the band and escort the jerks outside. Fans were free to express their excitement, and they did just that.
The show began with their major hits, "Double Vision," "Head Games," and "Cold as Ice." By the time they got to "Blue Morning," at least half the crowd, which was made up of young and not-so- young, already was on its feet with hands in the air. "Too Late," a cut from their latest album, tasted like classic Foreigner, but it is relevant in today's rock music. The CD should be great.
Kelly Hansen surprised the crowd early in the show when he jumped over the railing and headed into the crowd. He sang part of the song from the audience then triumphantly returned to the stage.
"Dirty White Boy" brought the rest of the crowd to its feet and the party was definitely on. The set ended with "Urgent" and "Juke Box Hero." The cheering quickly turned to a deafening roar. The crowd wasn't kept waiting long as Foreigner returned to the stage to perform their encore, "I Want To Know What Love Is," and "Hot Blooded."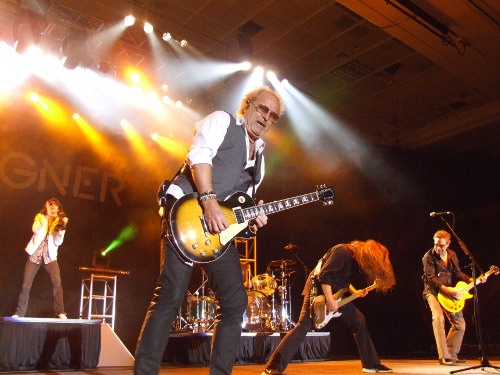 Set List:
Double Vision
Head Games
Cold as Ice
Blue Morning
Waiting
Too Late
Dirty White Boys
Say You Will
Starrider
Feels Like The First Time
Urgent
Juke Box Hero
Encore:
I Want To Know What Love Is
Hot Blooded
The Band:
Kelly Hansen: lead vocals, percussion
Mick Jones: lead guitar, keyboards, bass, vocals
Thom (Tom) Gimbel: guitar, saxophone, flute, backing vocals
Michael Bluestein: keyboards, synthesizers, backing vocals
Jeff Pilson: bass, backing vocals
Brian Tichy: drums, percussion
Photos by Kim Shockley and Gary Dean Ash
by Derric Miller
Staff Writer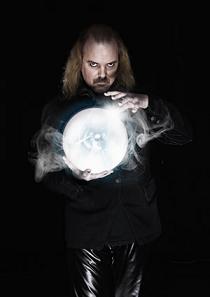 Candlemass lead singer Robert Lowe checked in with Hardrock Haven to talk about the band's new release Death Doom Magic; how the recording/writing process was a bit different compared to King of the Grey Island; what songs like "If I Die" and "The Bleeding Baroness" are all about; upcoming festival dates like Sweden Rock and Bloodstock; and a whole lot more.
Death Doom Magic is one of the best CDs of the year, and perhaps Candlemass' best studio album since Nightfall — yes, it's that good. Tune in now to get to know the Lowe, and then pick up Death Doom Magic the first chance you get.
by John Kindred
Staff Writer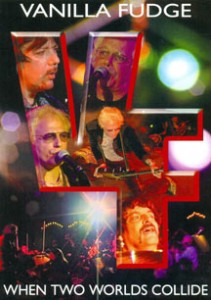 Dubbed as an "American psychedelic band," Vanilla Fudge short career ran from '67 to '70. The original band featured keyboardist Mark Stein, Tim Bogert (b) and Carmine Appice (d) and guitarist Vince Martell.
Nearly 40 years after the band folded in the early '70s the band has returned with new members Teddy Rondinelli on guitar and Bill Pascali on keyboards. With Tim Bogert (b) and Carmine Appice (d) holding down the rhythm section, Vanilla Fudge's latest DVD release When Two Worlds Collide is a live affair capturing the band performing with a full symphonic orchestra.
The "live" performance appears to be staged in a studio or even a warehouse and lacks an audience. The band performs their hit "You keep Me Hangin' On" as well song s from their catalog of music including "Take Me For A Little While," "Season Of The Witch" and "She's Not There." The band also covers the Rod Stewart classic "Do Ya Think I'm Sexy" which was written by Appice.
When Two Worlds Collide is certainly a visual and audio time capsule showcasing Vanilla Fudge's short career. The band proved to be a launching ground for Bogert and Appice's music careers. Setting aside the historical aspect of the band this DVD will only appeal to diehard fans of the band. And the overall presentation is a bit disappointing without the interaction of a live audience. The overall feel is of a music video shoot, rehearsal or a band practice.
Label: MVD Visual
Track Listing:
01. Orchestral Intro
02. Good Livin'
03. Take Me For A Little While
04. Ain't That Peculiar
05. People Get Ready
06. Shotgun
07. Tearin' Up My Heart
08. She's Not There
09. You Keep Me Hangin' On
10. Season Of The Witch
11. Do You Think I'm Sexy
12. Need Love
13. You Can't Do That
HRH Rating: 6/10
by John Kindred
Staff Writer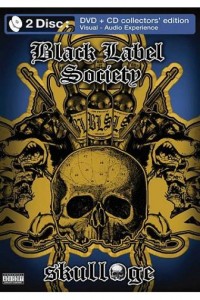 Skullage, the latest DVD release from Black Label Society, provides fans with a varied mix of performances that span the course of the band's career. Featuring Zakk Wylde, whose notoriety was born under the tutelage of Ozzy Osborne, Black Label Society has given the guitarist a home to explore his musical endeavors.
Unlike previous Ozzy-axemen, Wylde has been a surviror of the Ozzy machine. His predecessors have not fared well — Rhoads died in a plane crash and Jake E. Lee had a brief solo career with Badlands before becoming a recluse.
Wylde delivers music for a generation of bikers keen on metallic, southern rock flavored, heavy metal. Extreme and loud, leather and chains … and skull crushing, Wylde is, well, wild. Besides the music he takes us to his home for an inside perspective on the guitarist. The documentary provides bits of comedy and chaos providing a glimmer of insight into the inside workings of the man, who portrays himself externally as hard and dangerous.
Skullage is fan DVD only. If you're not a fan nothing compiled here will change your views on the man or the music. With so little new content as the DVD pulls from previous DVD performances its hard to say that that it is even a must have. Although the previously unavailable radio performance in Lehigh, Penn. is interesting to say the least.
Label: Eagle Rock Entertainment
DVD:
Videos:
• "Stillborn"
• "Suicide Messiah"
• "In This River"
• "Fire It Up"
• "New Religion"
Concert Performances:
• "Spoke in the Wheel" (from Doom Troopin': European Invasion)
• "All for You"
• "13 Years of Grief"
• "Bleed for Me" (all from Boozed Broozed & Broken-Boned)
"Slightly Amped" acoustic songs taken from a radio performance in Lehigh, PA, on February 13, 2004:
• "The Blessed Hellride"
• "Spoke in the Wheel"
• "We Live No More"
• "Stillborn"
"Welcome to the Compound" 30-minute interview and behind-the-scenes segment with Wylde at his home.
CD:
• "Machine Gun Man"
• "Dead As Yesterday"
• "All For You"
• "13 Years of Grief"
• "Bleed For Me"
• "Doomsday Jesus"
• "Stillborn"
• "Won't Find It Here"
• "Suicide Messiah"
• "In This River"
• "Fire It Up"
• "New Religion"
• "The Blessed Hellride" (acoustic)
• "Spoke in the Wheel" (acoustic)
• "Stillborn" (acoustic)
"Welcome to the Compound," a brand-new 30-minute interview and behind-the-scenes segment with Wylde at his home.
HRH Rating: 7/10
by Justin Gaines
Staff Writer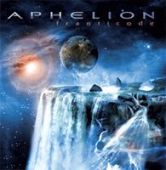 Franticode is the first full-length release from Italian progressive metal band Aphelion (not to be confused with the Italian power metal band of the same name). Noted keyboardist (and former Dream Theater member) Derek Sherinian mixed the album, and no doubt his name alone will bring the band at least a few curious listeners.
It's apparent from the opening moments of "Hercoloubus" that Aphelion is a member of the Dream Theater "school" of progressive metal. They play a relatively heavy, keyboard-laden, technical kind of progressive metal that also recalls Derek Sherinian's solo work as well as Threshold (sans vocals, of course). The musicianship and production are solid across the board, and the prog-fusion vibe is strong, but the album does kind of drag a bit. If you're going to opt for the instrumental route you need to be either hyper-technical (see Liquid Tension Experiment) or melodic enough that your compositions have some impact, and don't just sound like prog metal songs without vocal tracks. That's an area where, despite their considerable technical prowess, Aphelion falls short. Franticode pleases on a technical level, but not on an emotional one.
If you love this kind of instrumental progressive metal, then by all means check out Franticode. It's nothing you haven't heard before, and nowhere near as complex as the average Liquid Tension Experiment or Gordian Knot disc, but there's enough technical wizardry going on that it should please serious fans of this kind of music.
Label: Independent
Lineup:
Alessandro Bertoni – Keyboards
Enrico Pintonello – Drums
Sebastiano Pozzoban – Bass, Fretless Bass
Matteo Gasparin – Guitars
Track Listing:
1. Hercoloubus
2. Hybris
3. Dreaming in Franticode
4. Orbit Out
5. Clouds Over Tharsis
6. Mercurial Sand
7. Primordial Crossbreeding
Online: Official site
Hardrock Haven Rating: 6/10
by Derric Miller
Staff Writer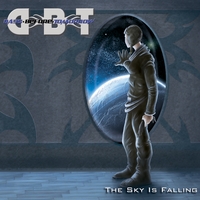 Concept albums are a tough animal to create. Sometimes, the story steers the songwriting, which basically can pollute the song and make it unlistenable. In Rock and Metal, you have to measure these attempts against Queensryche's Operation: Mindcrime. That set the bar unbelievably high, because the songs can stand on their own, and, they flow and tell the tale when played in order. That's exactly the makeup of a great concept album.
The New Jersey-based Days Before Tomorrow, a Progressive Rock/Metal group, have just released their take on concept albums with The Sky is Falling. In short, the story is about a brilliant recluse, Dr. Igal Tamarian, and his efforts to save the world by enlisting the help of aliens. The characters in the story have nick names, as Tamarian is The Archer, his ex-wife is The Bitch, the president of Earth is The Walker, and the savior of the planet and human race is Tomorrow … which isn't a nick name. Regardless, there is a cast of characters Tamarian must work with and defeat, including his new love Kate, who is impregnated with an alien seed to give birth to a hybrid human/alien to save Earth, its ecosystem, and thusly, the human race.
The artwork and the CD liner is critical to understand the album's concept. You simply cannot decipher the meaning behind phrases like "Thousands of lighters in the air," without reading the storyline first. So, if you want to grade the album purely on its ability to tell a cosmic yarn sonically … the story is just too complicated to understand without doing your homework (reading the CD liner) first. This isn't a criticism — just read the CD liner one time and it makes the music and the journey exponentially better.
The CD begins at the end, so to speak, with "Lighters." Days Before Tomorrow are musical clinicians; they play a melodic and intricate form of Progressive music that is radio-friendly, especially because of lead singer Eric Klein's warm, clear and soaring style. "Lighters" is the part in the story where Kate comes back to Earth with Tomorrow, and the world rejoices. So, the chorus of "Now we're self aware, thousands of Lighters in the air," carries a lot more weight than merely fans at a concert waving lighters around. This simple chorus is one of the best choruses you'll ever hear; the band knew this, because the album ends with this chorus as a reprise.
"Wrong" probably owns the next best chorus you'll hear this year. In this part of the story, Tamarian was ousted from his job, his wife (The Bitch) left him, and he's wasted and looking for back-alley hooker sex, as a true hero should. When you get to the chorus, there is no possible way you won't hear the similarity to Sheriff's "When I'm With You," especially since Klein sounds close to Fred Curci. They even match the "Baby …" part Sheriff rose to fame with. Anyway, with the rich keys swirling about, Derek Davodowich's adept guitar leads and solos, and the crescendoing and powerful composition, this should be a hit for Days Before Tomorrow.
The title track, "The Sky is Falling" is one of the heaviest songs on the release, at least during the intro, although it flows into a more mid-tempo song once the vocals kick in. Bassist Rob Maziekien pulls the plow on this one; all of these guys are talented musicians. Tamarian, The Archer, who left Kate, is not going back to her and seeking her help. This all takes a bit of a demented spin next …
When you get to the song "Your Kate," Kate wrote a letter for Tamarian, telling him that she is pregnant and doesn't believe the alien inside her will save the Earth … so she commits suicide. Now, The Archer is in mourning, and wishing he could have told her exactly how he feels. Klein delivers these vocals with passion and sincerity, one of his brightest moments on The Sky is Falling.
Now incensed, The Archer realizes he was being used by The Walker, the president of Earth, to destroy the alien race. Kate's death drives him to fearlessness. On "You're Not the One," The Archer is taking to the streets, leading the other Lighters, and a global war is about to commence. Story aside, the deft acoustic guitar playing shows another style that Days Before Tomorrow mastered. There is just a lot to consume as a listener, with the complexity of the compositions and the storyline, but it's worth every second.
As you know, Kate comes back to Earth with Tomorrow. She faked her suicide to keep the baby safe, giving birth on another planet. The heroes win the day, and The Walker is banished to a life of solitude as his efforts to kill all of the aliens and stop Kate and Tamarian failed. "The Wasted Years III: The Silence is Deafening" is The Walker's lot, as the lyrics note, "Suddenly, I'm along again. I'm alone."
"Lighters (Reprise)" closed the story, with the refrain of "Thousands of Lighters everywhere …" wrapping up the story.
There you have it. The debut from a band who is artful both musically and conceptually, and who somehow takes a complicated story and make the songs stand apart on their own. If the songs were tethered too closely to each other, this wouldn't be possible. Days Before Tomorrow took a chance that humans are not nearly as stupid we seem to be in this day and age, and if they are right, then The Sky is Falling should find success in a myriad of ways.
Label: Independent
Track listing:
1 Lighters
2 Wrong
3 Last Song
4 Can't Go Back
5 Wasted Years I: Confrontation
6 Wasted Years II: Sleepwalking
7 In the Air
8 The Sky Is Falling
9 Can't Do Anything
10 Survival
11 Your Kate
12 You're Not the One
13 Wasted Years III: The Silence Is Deafening
14 Lighters (Reprise)
HRH Rating: 8.1/10
by Derric Miller
Staff Writer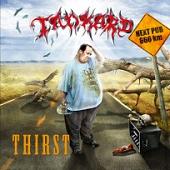 People often minimize the dedication it takes to be a raging alcoholic. Furthermore, they castigate those who are committed to alcoholism WHILE being a functional member of society. To choose to make yourself ill on a daily basis, to irreverently abuse your liver and to, by choice, make a lifetime of memories you will never remember takes will power that few people are born with. That's what makes Tankard so honorable. Even after 25 years of bludgeoning their bodies with beer, they are still cranking out some of the highest quality Thrash on the planet, and they do so again with their new release, Thirst.
Thirst begins with "Octane Warriors," and the guitar lead is reminiscent of Slayer when they get slow and eerie. Gerre's vocals, both guttural and almost melodic, continue to be one of the most accessible in Thrash. The song bloats from fast to frenetic, with Olaf drumming with devastating explosions. The song is part Thrash, sometimes almost NWOBHM, and part M.O.D. Whatever the hell it is, it's awesome.
The band released a video for the song "Stay Thirsty," and it's one of the funniest videos created in the past few years. If you want to take a lesson in writing a Thrash anthem, then listen closely to the chorus: "Stay Thirsty, Stay Thirsty, that's what life's all about! No fighting, no burning, we drink our second round!"
Not all of the songs are specifically about beer and alcohol, though, like "Echoes of Fear." As Tankard is wont to do, of course they work alcohol into the story, but this tale is actually about how mankind is typically unwilling to help his fellow man. The main character is so self-involved, he sees people in need of help, but decides not to help him. For his efforts, he falls asleep with a cigarette in his mouth, the house starts on fire, and his neighbors aren't all that eager to call the fire department … so he fries. This is a pretty "mature" effort for these drunkards.
"Myevilfart" is exactly the kind of track you expect from Tankard, though. Just when you fear the band will take themselves somewhat seriously, they lay these kinds of lyrics on you: "I went to pee, and pass some gas. My rectum is evil …" This, of course, leads into the chorus of "My evil fart." They even refer to the flatulence as "burning flame of power." That takes "waxing poetic" to a completely new stratosphere. The thing that almost becomes secondary during these songs, but shouldn't, is the musicianship. No, this isn't as technical as Megadeth, but guitarist Andy lays into both a melodic and furious lead that completely fits the scheme of the song. It may be odd telling people your new favorite song is "Myevilfart," but the truth shall set you free.
Thirst closes with the goofy "Sexy Feet Under." It's probably the heaviest song on the CD, just a raging rhythm from Olaf and bassist Frank. The funniest part is that they are not doing a play on words of "six feet under." No, instead, it's a foot-fetish song. How they deliver lyrics like, "Under your feet, I'm licking your toes, I'm kissing your shoes," without guffawing is a testament to their professionalism … or the amount they drink when writing music.
Tankard is just an excellent band that has been bearing the Thrash/Alcoholic torch for over 25 years. You can't say this about 99.9 percent of the bands out there today, but Tankard sounds like no one else. You have to give them props for keeping their sense of humor and coupling that with high quality Thrash every time they release a new studio album.
Label: AFM Records
Track listing:
Octane Warriors
Deposit Pirate
Stay Thirsty!
Hyperthermia
Echoes Of Fear
When Daddy Comes To Play
Zodiac Man
G.A.L.O.W.
Myevilfart
Sexy Feet Under
HRH Rating: 8/10
by Edwin van Hoof
Staff Writer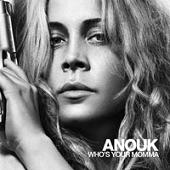 Emerging from the Netherlands, Anouk has built quite an impressive career over the last decade. Starting as a protégé from Golden Earring's George Kooymans, her debut was loaded with hits of which the attitude rocker "Nobody's Wife" broke many records. A consistent stream of releases followed thoroughly building her career and slowly exploring a wider musical specter piling up hit singles and awards. While in the rest of the world this gem was still undiscovered Glenn Ballard jumped in. Mentioning her as the next big thing and best female vocalist of the last decade.
Hotel New York the predecessor of Who's Your Mama broke all records and set a high standard for this new release to top. Expanding her horizon Anouk added some brass and new grooves resulting in the first chart busting single "Good God" which instantly warped her back to the top ranks of the Dutch charts. Fans didn't need to adjust and became instantly familiar with Anouk's new sound selling out big arenas within minutes. The album being recorded by studio musicians in the USA, was supposed to give her a more international approach as well, but lead to a problem as well with her regular band quitting the job upon her arrival home. A new troop of youngsters is now backing up the Dutch Diva reviving the exceptional class of the material onstage as well. Ballard surely did a great thing production wise as well as he added more diversity and international class to Anouk's outstanding qualities and personality.
Who's your Mama benefits from the new approach and also reveals a new side to Anouk's music. Aside the drop dead gorgeous semi ballad "Make it Rain" the Music is displaying a more social critical impact. "Modern World" is an attack on society today focusing on beauty rather than skills and talent. "Ball and Chain" as well gives hints to her new style, but is rather predictable, though also packed with hit potential. Perhaps the best song from her entire career might do the trick: the tear jerker "I Don't Wanna Hurt"! An absolutely magnificent and heartfelt honest ballad. "Whatever You Say" is a soft pop tune making Anouk expanding her vocals upwards. "If You Were Mine" and the albums opener "If I Go" may be counted to the best tracks from her hand, and may open doors to international stages and radio as well.
The album is packed with allure and it offers enough for old school fans as well as for people only now discovering her music.
Who's Your Mama marks a new step up in Anouk's career expanding her horizon and spreading her wings wide. With The Netherlands being won over years ago, it just might be the smartest thing to do. Diversity is wide spread on the album and this might be a fringe with old school fans due to Anouk slowly moving away slightly from her basic rock sound. On the other hand; it only takes time for us to adjust, and we are once more offered a great album from one of rock's finest female vocalists: ANOUK!
Label: EMI
Track Listing:
01 If I Go
02 Might As Well
03 Make It Rain
04 Modern World
05 I Don't Wanna Hurt
06 Good God
07 The Difference
08 Whatever You Say
09 Ball And Chain
10 Daze
11 If You Were Mine
8.7 out of 10
by Edwin Van Hoof
Staff Writer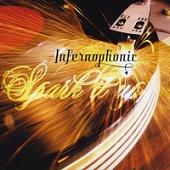 Infernophonic's music is for the occasion even though every spin is an occasion on itself. Infernophonic is packed with energy and spunk! Much like old time Chili Peppers the band is propelled by funk and powerful grooves but also has dynamics not often heard in metal.
"Anyone Else", the album opener brings back memories of Mindfunk. Honest, driven, powerful. A blast to the belly, and merely a wakeup call for the rest of this remarkable debut. Crunchy and in your face is "Say Whatcha Mean" or the radiating "Karmakaze." Names keep coming to mind.
"Eye of the Jedi" for instance bonds the best from Rage Against The Machine's anger outbursts with the vibrant and vivid upbeat of Red Hot Chili Peppers. Never coming across like a rip off, merely a homage and fine blend of styles. A cocktail of styles flying names to you like Peppers, Mindfuck, Scatterbrain, Wolfmother as well as Anouk.
Pat Piegari's guitar work is especially amazing. Loud rocking riffs with a free hand undertone, topped off by some screaming and revving soloing. Crunchy and energetic: All servicing the overall sound, much like the spectacular bass slaps and funky thrive from Kevin Bolebach, reminding of Stu Hamm. The funky groove is boosted even more by the dynamic drum shuffles and breaks laid down by Courtney Williams. Energetic interaction between bass and drum, and foremost: rock solid!
But it is the superior Elaine Tuttle that takes this release into oblivion. Her flexible soulful voice simply is amazing. Much like Dutch rock diva Anouk, it is packed with soul and emotion, and has tremendous power unloading passion for music in each and every song.
"Yeah Yeah Yeah" is displaying her skills and power, or the taunting "Invisible Slaves." "Be Here Now" and "We Don't Need It" highlight this vivid and lively debut. And vivid this is… The album has a crystal clear production, and it simply adds up. An honest live feel as if the band's performing right in your living room unloading the same energy.
An energetic outburst of styles and energy is Infernophonic's debut Spark It Up. It needs some time to grow and win you over, but if it does … Tuttle is the focal point and to hear her singing some more basic rock tunes as well, like Anouk, as well as the music of Sass Jordan and Alanis would suit her well. I think she has the class and style to shake your foundations, much like Infernophonic does until then.
Label: Godlyke Inc.
Track Listing:
01. Anyone Else
02. Say Whatcha Mean
03. Middle Of The Road
04. Karmakaze
05. Take Aim
06. Thank You
07. Invisible Slaves
08. Be Here Now
09. Hear Me
10. We Don't Need It
11. Yeah Yeah Yeah
12. Eye Of The Jedi
HRH Rating: 8.8 out of 10
by Derric Miller
Staff Writer
Hedley lead singer Jacob Hoggard checked in to talk about the U.S. release of their new CD Never Too Late; the background of the band as a major Canadian group ready to take over The States; Hedley's overall influences; if they are fans of Killer Dwarfs and Helix; upcoming tour plans; and a whole lot more.
If pop-punk is your thing, there is no new band doing it better than Hedley. Tune in now to get to know the voice behind your new favorite band, and be sure to pick up Never Too Late once it's released in May!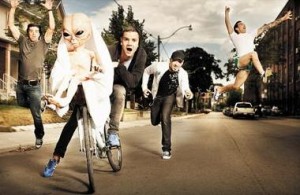 by Alissa Ordabai
Staff Writer
Patrick Mameli, the frontman of Dutch cult death metal Pestilence, and the self-described lost child of the genre, has been interviewed by Hardrock Haven minutes before the start of the band's London show on Easter Sunday.
Resurrected from the annals of metal history with the release of a brand new album "Resurrection Macabre" on Mascot Records (their first in 15 years), Pestilence are now truly back, which the show at one of the best London clubs – the Underworld – later proved with sweltering heat and plenty of old-school death metal panache. Careful not to call this comeback a reunion, Mameli is right to be candid, as of all previous members of Pestilence only he and the bassist Chris Choy are present this time around.
Inside Pestilence's imposing tour bus Hardrock Haven found the singer in a chilled mood, relaxing in a spacious leather armchair while sipping on a glass of red wine. Nothing gave off the mayhem that this calm, laconic gent would later unleash on a 400-strong chanting, yelling and headbanging crowd less than an hour later, as Mameli dispensed concise comments on the new album, his approach to his instrument and the state of the metal scene.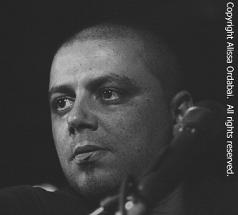 HRH: How does it feel to be back on the road under the name Pestilence?
Patrick Mameli: Well, it's like I've never been gone. It's the same. Same all old CRAP! All the stuff that has been happening before to me, but it feels good though, it feels good.
HRH: What kind of vibe are you getting from the metal scene these days? Because one of the reasons you cited for breaking up was the general state of the business and the heavy metal scene. Has anything changed for you? Is the vibe different?
PM: No, it feels the same again.
HRH: Same old shit? Ha-ha!
PM: Yes, it's the same old shit, you know! But we are under a different record label and they've been supporting me really well, so that's a different side of it. But yeah, you are right, it's the same crap, it's the same shit. Like I've never been away, really.
HRH: Are you happy with the way the album has turned out?
PM: Oh yeah, definitely! It's early days but the album has been picked up by quite a few people, maybe 500 already. I'm happy with that. So people haven't forgotten about me since I'm a death metal god. Yeah!
HRH: Your approach to guitar always had an earnesty of a serious guitar player, but at the same time your leads have always been very laconic. But on this album, it seems to me, you have taken this approach further and reduced your guitar solos to the absolute bare minimum. What's your approach to deciding how long a solo should last and what kind of message it should convey?
PM: You know, people absorb stuff in sixteen seconds. So you have to make sure that people get your stuff within those sixteen seconds. So if I have, like, two bars or three bars, you have to do that stuff. And really it's not about wanting to be the guy who shows off.
HRH: Which you could do potentially.
PM: Yeah, yeah! But I just want to play the best solo that I can and if it's going to be in four bars, then it's fine.
HRH: How do you distil your message into two or four bars? Does that take a lot of thinking or is that a spontaneous kind of process?
PM: It's very spontaneous. But then again, like with any spontaneity, on the back on my mind I go, "Oh, I've got to do this and that."
HRH: Like a computer?
PM: Yeah, so how spontaneous is that? It's difficult.
HRH: Do you still retain your interest in jazz and fusion? Do you follow that scene?
PM: Yeah, definitely. But it's not my primary drive anymore. I wanted to make the heaviest music I could possibly make. Back then it was like, "Oh, I'm the best guitar player, blah-blah-blah…" It kind of fucked up really the whole structure of the band, you know.
HRH: Ego-wise?
PM: Yeah. So what I want to do now is be in a favour of the band.
HRH: How did you decide the time was right not to do a reunion, because it's not a reunion, but how did you decide to resurrect the name of this band?
PM: Well, it's like driving a bike. Or riding a bike. You can. If you have ridden a bike fifteen years ago, you can still ride your bike, right? So it feels very natural. I'm like the lost child of death metal, you know. I'm Patrick Mameli. I'm happy to be back and to serve the masses.
HRH: What is your take on the changes that are taking place in the record industry right now? The way the fans are recruited, the way music is distributed? MySpace, YouTube, free downloading?
PM: Everything is more fast-paced, everything is on the internet, everybody is like checking Hotmail, the fucking thing, you know… So I feel one has to step back and think about the ancient fucking gods being there on making music. Like we were. I'm not saying that we are the ancient gods, but I'm talking about Death, I'm talking about Mantas, I'm talking about Nocturnus, all those fucking guys who were out there way back in the Eighties who were trying to make it happen. So we are just one of those guys who want to make it happen. Definitely.
HRH: It terms of emotional and intellectual effort that takes to make an album, which of the Pestilence albums was the most difficult to make?
PM: I guess "Spheres". Because "Spheres" is an album everybody said was ahead of its time. We just wanted to get rid of the record deal so we made that album and said, "See ya!" So that was a difficult album for us to make. We were like digging our own grave.
HRH: But at the same time it was…
PM: It was groundbreaking.
HRH: Absolutely.
PM: But we did that album Roadrunner was gonna drop us, you know. So that was kind of a crazy thing. You are getting off but you're not.
HRH: I have one last question and it's a bit goofy. You don't have to answer it if you don't like it.
PM: I will answer any question. (Smiles).
HRH: Oh, here we go. If you could have an answer to any question in the universe, what would you ask?
PM: Well, I would have to ask god, why we have to go through all this bullshit for him to like us.
HRH: Are you a religious person?
PM: Yes, I am. I don't understand why we have to go through all this bullshit with African kids dying because they can't get food, and all that crap, for him to like us? Why would god have to be so cruel to like us? That's what I'm saying.
by Curt Hauff
Staff Writer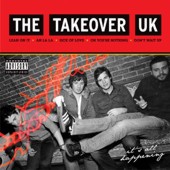 For a debut album, Running with the Wasters is very impressive. The Takeover UK combine the biting wit and cleverness of Butch Walker with the old school punk style and raw energy of the Sex Pistols. If you're familiar with either group, you'll understand the allure of Running with the Wasters.
There are at least sixty pounds of oohs, ahhs and la la's in this album, which is another Butch Walker trait. The instrument tones, backing vocals and musical stylings are where you'll notice the distinct '70s punk roots. As if that weren't a nice enough combination of styles and talent, you get meaty hooks throughout the entire album.
To enjoy the true value of the opening track, "The Lonely Ones", you'll have to listen to the album and then put it on the shelf for a couple days. You'll be guaranteed to hear yourself singing "ooh ohhhh ohhhh I'll be the lonely one" before day three.
"Ah La La" is another track filled with oohs and ahhs. Amazingly, it's also another track that will surface from the depths of your brain at some random point when you least expect it.
"Damn Tryin'" is another solid hook. It has a super funky breakdown in the bridge, which reminds you a bit of the Beatles, and Kenny Loggins' "I'm Alright" intro. In addition to being an unexpected bright spot, it's an excellent showcase of the band's vocal abilities.
There aren't really any inadequate tracks on this album. "Never been so sick" is a little repetitive, but what the song lacks in adventure, it more than makes up for it in energy and hook.
If you're a fan of punk/pop music or have ever heard of Mr. Walker, you'll truly enjoy getting your mitts on this gem.
Label: Ryko
TRACK LISTING
1. The lonely ones
2. Never been so sick
3. Ah La La
4. Running with the wasters
5. Denise
6. Distant shores
7. Kill me dead
8. Sleep it all away
9. Birthday boy
10. Damn tryin'
11. Main street crush
12. Evelyn
13. Don't wait up
HRH RATING: 8/10
by Alissa Ordabai
Staff Writer
An instrumental guitar record which doesn't show off chops but introduces a new concept is something we haven't heard since Jeff Beck's latest studio album. This time around the revelation comes from the same side of the Atlantic in the shape of Jim Davies's "Electronic Guitar" to be released by Mascot Records on April 20.
An album as intriguing as it is innovative, "Electronic Guitar" combines rock licks and electronic grooves to a dazzling result, boasting well-honed expertise drawn from rock and dance worlds in equal measure. Davies, of course, has perfect cred in both camps. What began for him in the Eighties with teenage studies of Steve Vai and Paul Gilbert, he was soon able to channel into electronica, making a quantum leap in his approach in mid-Nineties, which landed him playing with the Prodigy and contributing the vital guitar element to the iconic band's signature sound.
Having come to global attention as Prodigy's touring guitarist and playing on such anthems as "Firestarter" and "Breathe," Davies is still best-known for his time in Pitchshifter. The golden children of British industrial rose to international fame when Davies joined them to devise a new sonic paradigm by crossing drum and bass with metal on the band's seminal 1998 album "www.pitchshifter.com".
Never the one to settle into an easy groove, after quitting Pitchshifter Davies continues to run a number of projects, Victory Pill being probably better known than others – an industrial outfit which boasts tunes as catchy as they are hard-hitting.
Having now decided to move into the instrumental guitar direction, Davies makes the format serve him perfectly, exploring the territory between rock and dance music with complete clarity and focus.
Taking a radically different angle from Jeff Beck's 2003 record, Davies tackles the issue of rock and electronica interaction sonically by morphing his guitar sound into countless imitations of the synth, but still somehow manages to take it all back to rock fundamentals almost every time after romping through a tight flow of propulsive beats, quirky sounds and spaced-out guitar swirls.
While Jeff Beck's guitar and electronic beats circle in and out of each other observing a respectful distance, Davies's playing gets up close and personal with his dance grooves, at times uniting with them in a pulsating, thumping clinch, at times – trading high-voltage jolts in heated counterpoint crossfire.
But it doesn't end here. Melody is as important to this album as the rhythm and the sound, Davies showing that invention of new methods doesn't always mean that you have to deny your listeners the pleasure of a blistering rave-up or a slow, tuneful glow-in-the-dark melody. The best thing about "Electronic Guitar" is that here Davies proves that creative candour and experimentation can co-exist on one finely wrought barnburner of a record.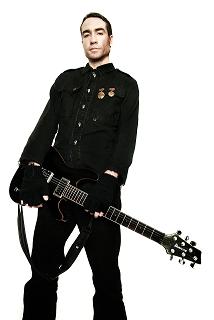 HRH: Jim, thank you for taking time to do this interview with us.
Jim Davies: No problem.
HRH: And congratulations on the release of the new album.
JD: Thank you very much.
HRH: Are you happy with the way this record has turned out?
JD: Yes, definitely! It's a long story, really. I've always wanted to do an instrumental guitar album, but I had to find the right angle for it because there are so many guitarists out there who can deliver that sort of very fast impressive shred type of guitar playing – Steve Vai and Joe Satriani, stuff like that. And that is really not my style so much.
I didn't want to do an overly technical guitar album, but at the same time I wanted to do something in my style which has always been quite weird sort of guitar sounds. So the angle was to do a guitar album where literally all the sounds apart from the drums and the bass would be created on the guitar.
So there is no synthesisers, there is nothing apart from guitar sounds. So I'm really happy with it. This is something that I always wanted to do but, like I say, I didn't want to do a normal guitar album because I don't think Mascot Records would be interested in that because they have so many fantastic guitarists, and another fast guitar album probably wouldn't have interested them. I think what interested them about this album was that it was a bit different. So hopefully I've done the job.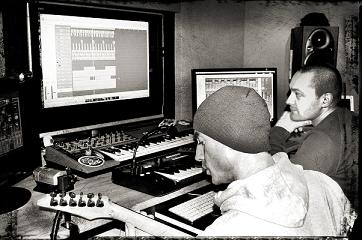 HRH: Were you surprised that it was a rock label that released this record, not a dance label?
JD: Not really. I can understand what you mean. When I sent it to Mascot I was thinking it was a little bit too… not too electronic, but I wasn't sure they'd like it. But it is quite rocky in places. My thing has always been electronic music and playing guitar over electronic music, that's just turned into my style. Yes, it's a funny one. I'm glad it was a rock label because it makes more sense. So I was surprised, but pleasantly surprised. I think things have crossed over enough for the people who are into rock music to be interested in something that is a little bit different with a slightly different flavour to it.
HRH: It sounds that this album wasn't just an experiment in sonic boundaries of the guitar, but also an exercise of your composition skills too. I'm not saying "songwriting skills" because those aren't actual songs, but I thought I could hear you move into a more melodic direction as the album went on.
JD: It was half and half. It was me trying to do something different guitar-wise, something that would move things on a little bit from that standard lead guitar instrumental. But at the same time you are right, because when I write songs, I write them instrumentally first. I don't do vocals until I have written the actual music. It wasn't much different, but the difference was that I had to make it interesting with no vocals.
I wasn't writing a tune to show off and impress people. I was interested in writing a catchy melodic song that you'd be interested in even if you don't play guitar. And with certain songs on the album I would have felt stupid playing fast all over. I just wanted to be quite restrained with it and write some nice bits of music but, as you said, pushing the boundaries a little bit sonically. And that was the hardest thing.
When you listen to a lot of instrumental guitar albums, they don't pay much attention sometimes, I think, to the backing music. The backing music is almost secondary to what's being played on the guitar. It's almost like an excuse to… Lead guitarists only get thirty seconds in a song, but now we've got our own record, so we are going to do a five-minute solo on every song. That wasn't the idea. It was trying to write some nice bits of music.
You are right, I've always been into trying to write melodies and that's what interests me – trying to write catchy bits of music without vocals. It's not easy, but… And also, I've played in lots of heavy bands in the past, so it was nice to… I listen to a lot of styles of music. I like funk, I like jazz, I like drum and bass, I like metal, and that all sort of makes up my guitar playing, I suppose.
HRH: Would you say that the writing process was similar to what you were doing with Victory Pill? You once said that you writing process for Victory Pill was getting the instrumental structure of the piece first and then adding the vocals as the final step. Did you have to think differently this time around, knowing that there won't be any vocals added so you'd have to make up for that instrumentally?
JD: Yes. It's interesting because the idea for making this album came from a B-side Victory Pill song called "Vital Signs". It was an instrumental track. When we mixed it, I realised that all the sounds were guitar. Not intentionally, I think my synth was broken… I didn't use anything but the guitar to make that tune apart from, obviously, the bass and the drums. And that gave an idea that I could maybe do a whole album like this. So I write it in a similar way to Victory Pill songs, in a sense that I want it to be catchy, anthemic, hooky, the usual things that would keep people interested, but at the same time I was obviously thinking, "OK, there is no vocals, so when I get to the chorus it's gotta take off." So I would work on the key changes and musical things like that to make it sound interesting. It wasn't just the flat line of music and lots of guitar on top. I wanted it to move and go up and down, breathe a little bit.
Yes, it was different, but not majorly different because I've always written instrumental music and the challenge this time was to write it only using the guitar sounds. That was the challenge, whereas with Victory Pill we wrote some instrumental music with loads of synths, samples and stuff.
HRH: Talking about "Vital Signs", to me it sounded like it had echoes of the Alan Parsons Project.
JD: Really?
HRH: To me it did. This electronic pulse in the background, and the way the melody is written, the way it's really crafted, and that really spare, poignant electronic vibe it is set over.
JD: Yeah. You know what, a few people have mentioned that to me, but I've never heard the Alan Parson's Project. I must listen to it.
HRH: You never heard the Alan Parson's Project?
JD: I've heard of the name, but I've never ever heard the music.
HRH: Some other tracks on the album, like "Trip", for example, clearly go back to that Eighties New Wave electronic music vibe. Are you nostalgic about that time? Does it have any personal significance to you?
JD: Yes, I'm massively nostalgic about that. My favourite bands are Depeche Mode and the Cure. If you said to me, "You'd never be able to listen to any music ever again but you can have your Cure albums and you can have your Depeche Mode albums," I'd be happy. I'd be fine. That's the big influence.
I got into those bands very late. I wasn't there in the Eighties when this was going on. I was there maybe in the metal sense, but I wasn't there for the electronic music. I didn't get into it until much, much later. And I think the first time I heard Depeche Mode and the Cure I was like, "Argh" (Laughs) but I'm massively nostalgic about it now. I love the way Robert Smith's got such a… The way his guitar sounds is very… I don't know, just anthemic, dreamy, and it was a big influence on me, massive influence.
So yeah, there are lots of different tunes on this album that point to different things that I like. That wasn't intentional. When I listen back to it, I go, "Oh yeah, there's a little bit of funk and jazz in there, there is a bit from the Eighties electronica going on in terms of the guitar sound."
HRH: Was there a concept behind this record or did it all take shape spontaneously as you went along?
JD: From doing "Vital Signs" I went to thinking, "Hang on, I think I can do a whole album of this." If you had to show to someone who's never heard you play guitar, what you sound like, you're gonna give them this album and that's gonna sum you up. There are tracks on there like "Empire" which is quite moody, slow and quite dark, and there are other tunes on there like "Hot Shot" which is a bit more funky and makes you smile, hopefully, and there are songs on there that are quite… almost hip-hop flavoured.
It wasn't so much of a concept, but when I look back at it, it does sort of sum up what I like musically. I had to strike a balance. This is predominantly a guitar album, so I had to make sure that he beats and stuff like that weren't becoming more important than the guitar, so I had to find a nice balance. There wasn't really a concept, but looking back at it I suppose there is, unintentionally. I wanted to put "Vital Signs" on there because that tune was done two or three years ago and that was the very first tune that I had. It wasn't meant to be on this album, but I like the idea of putting it on because it was the one that has kicked off the idea for it.
HRH: Let me ask you something else. Dance beats have proven to be such a great platform for conveying pretty brutal rock messages – the way Ministry and the way Rob Zombie have both done it. What is it, do you think, about rock licks set over dance beats that gives them this added gravity, this added power, this conviction, and sometimes this sinister quality?
JD: Definitely. That's something I have to have when I write music.
HRH: But how does that work?
JD: I know what you mean. I think it's the added power that you get from having that sort of… For me, playing in Pitchshifter for all these years, and then the Prodigy, when I was doing that, when you come off stage playing with those guys and then go to play with a four-piece punk band, it just won't work for me. I'd just feel like it would sound so empty. And I think that's why the music's crossed over to the extent that it has.
There was a time when I was one of those guitarists who didn't like dance music. I thought it was rubbish, some crap that you hear in the charts. And obviously then it changed and I got into the industrial side of things. For me it was so much more powerful. You can't get that power from just having an acoustic drum kit.
My thing has always been… I get bored of playing rock guitar. I practiced five-six hours a day for god knows how long and so I thought, "OK, I'm not a bad metal guitarist, but what's the point? There are ten million metal guitarists and they are bound to be better than me, so how am I going to do something different?" And that's when I started opening my mind and getting into dance music. And that changed how I played.
I tried to emulate the sort of sound and textures you get in dance music and approached the guitar from that point of view. So for me it's the second nature to play over dance music. It would be much harder for me to be in a normal four-piece band. I'd feel completely naked for what I want to do. This is something that shaped my sort of style, really – the sounds I use, even down to what I play.
Sometimes you can play over a dance record and there are only certain things that you can do. Take, for instance, "Firestarter". When I played on that, the only thing that I could have played that was going to cut through that massive barrage of bass. You can't play anything lower because you just aren't going to hear it. So it makes you play higher squealy stuff (Laughs) to cut through. It does change how you play.
HRH: Did you enjoy Jeff Beck's recent album where he incorporated electronica into his playing?
JD: You are not going to believe me at all, but some guy had hit me up on MySpace and said, "Really looking forward to your new album, I'm hoping it's going to sound a little bit like Jeff Beck's…" I can't remember what it was called.
HRH: It's called "Jeff".
JD: Is it?
HRH: Yes.
JD: Right, he said, "I hope it's gonna sound a bit like this." I can honestly say I've never heard any Jeff Beck. I've got to go and listen to Jeff Beck and the Alan Parson's Project.
HRH: Who were your guitar heroes when you were growing up?
JD: Hendrix, obviously. You have to. There is no way around it. You can't be a guitarist and not like Hendrix. I love the effects that Hendrix used. That's what a lot of people miss. His pedals and the sounds that he was doing in the Sixties.
HRH: He made a lot of those pedals himself, didn't he?
JD: Exactly. So I love Hendrix, I always had a soft spot of Steve Vai because I think his "Passion and Warfare" was just the best instrumental guitar album ever. I don't think there'll ever be one as good as that again. And what, again, people forget about Steve Vai is the amount of sounds and effects he uses. Everyone concentrates on his lead guitar parts because, obviously, they are amazing, but when you sit and listen to "Passion and Warfare" with headphones on, and listen to all the textures and the sounds and the background, he's an AMAZING composer. People forget that. He's not just one of those guitarists who plays really fast. He's untouchable. I do look at him and go, "I will never ever get anywhere near that."
HRH: Do you rate him over Satch?
JD: Yeah. I love Satch, but I think he's a bit more of a straightforward rock'n'roll guitarist.
HRH: He's a melody guy, isn't he?
JD: Yeah, he's a kind of straightforward rock'n'roll guy, a bread-and-butter sort of player, while Vai is just way out there. Completely out there. And another cool thing is that I've always massively been into Paul Gilbert.
HRH: Really?
JD: Yeah.
HRH: He's not much of a songwriter, is he?
JD: I don't know. No, he did write some stuff. I think he did write quite a lot of Mr. Big stuff. I wasn't particularly into that, but when I started playing I had all his videos, his tuition videos. "Intense Rock I", "Intense Rock II", those to me were like the holy grail. I remember the local guitar hero at school passed me the video, and it was really like, "Wow, he's given me the Paul Gilbert video!" I just remember wearing out those videos, I remember going to see Mr. Big and standing outside the theatre waiting for Gilbert to come out. I remember him being very nice and saying hello.
HRH: He really is very nice.
JD: I've always been into his stuff. And then he disappeared for a bit and now he's back and I just think he's an amazing teacher. And he's always been an amazing guitarist. You look at someone like Steve Vai and think, "I don't think I could ever be like that, he's just so amazing and so out there." But then you get someone like Paul Gilbert who makes it all seem… He's so much more… I mean, Steve Vai is a lovely person as well, but Paul Gilbert looks so approachable and you can imagine that if you put in enough time, you could be as good as that.
HRH: That's what he tells people essentially, yes.
JD: Yeah. And what a lot of people don't realise is that just because you are a great guitarist, that doesn't mean you are a good teacher. Some people have a really hard time explaining what they are doing because to them it's so natural. Some of the best guitarists in the world are rubbish teachers.
So Paul Gilbert to me is a real inspiration. I don't like everything he's ever done but I've got all his videos. He's on the same label now as me, so that's pretty amazing for me, that's a real sense of achievement, that. And then again, we are very different guitarists, but I'd love to know what he thought of it. I'd love to know if he liked the album. If he didn't like it, I'll cry. (Laughs).
HRH: Did you challenge yourself technically on any of the tracks? Did any of them require special preparation or really intense practice before you went in to record them?
JD: Yeah, there were some parts that I did have to do over and over again. It was a tricky thing because fifty per cent of this album or maybe more was trying to create interesting sounds for the guitar without using the synthesiser, and the other half was to create nice melodies, but at the same time I wanted there to be a little bit of technical playing in there. And there is.
Some of the parts were tricky, I did have to up my game a little bit. But, like I said to you before, my foundation as a guitarist is in… When I was growing up I was learning Paul Gilbert and Vai and stuff like that. In Pitchshifter I was playing some tricky stuff, but not really that tricky.
When you are on tour for eight years and you are playing the same songs and you are up on stage, you don't really getting any better, are you, on your instrument. When I came off tour I just said to myself, "I really need to practice a little bit more." And this album gave me the will to do that.
But at the same time there is absolutely no point in doing a shred guitar album when you are on the same label as Paul Gilbert. Leave it to him, he's the master.
I had to approach this and just forget about what anyone else was doing. Like, "What would you do if you did an instrumental guitar album?" I listened to some other people's instrumental guitar albums and I didn't like the backing tracks that sounded like an excuse for the guitarist to go, "Oh, normally I get thirty seconds to solo, now I got five minutes! I'm gonna just shred for five minutes!" And it sounds like that. And the backing track is so boring.
I always test things on my brother. He is not a guitarist, but, for instance, he likes "Passion and Warfare", so I test things on him like a guinea pig. If he had to sit through a Paul Gilbert album, it would bore him because he is not a guitarist, but I wanted to write something that he would listen to as a non-guitarist and go, "Oh, I like that, that's a good tune." But at the same time, I had other tunes on the album that are a little more technical.
I'm writing the second album at the moment. I'm about eight tunes into it. This has given me a whole new lease of life in a sense. I've done a lot of band stuff and I sort of got to the point, "Where do I go now with bands?" I've had a great time and been everywhere I wanted to go, but I'm thinking, "What do I do now? Do I just keep trying to do bands? I don't really want to do that." So to me this has been a chance to make a path for myself as an instrumental guitarist. The fact that Mascot liked it and decided to put it out got me really excited. That was really inspiring.
I'm about eight tunes into the second one. I've definitely upped the game from the technical point of view as well, but at the same time keeping it like on the first album with the strange sounds.
HRH: Are you planning to continue with Victory Pill?
JD: Yeah, definitely! I've got about seven or eight tunes for that, it's all coming together nicely. It's a nice little thing. This is something that I do not for fun but there is no pressure with it. This is something that we do ourselves and we released it on our own label, and it's not something that feels like when I was writing with Pitchshifter or something like that. There is no massive record company behind it. So it's nice just to write music without thinking, "Oh my god, how am I going to release it?", all that sort of thing.
HRH: You said in an interview a year ago that you felt you had little in common with the rock scene now. All the new bands sounded like Iron Maiden to you, you didn't like any of them, and the Pitchshifter years were so much more exciting. Does it still hold true for you?
JD: It does, unfortunately. Maybe it's because I'm getting older, but when I listen to… If I was a sixteen-year-old boy now, and I heard Bullet for My Valentine or I heard Avenged Sevenfold, all these bands, maybe I'd be really excited by it. But I think maybe because I'm slightly older and I've heard Machinehead, and I've heard Iron Maiden, and I was there with Pantera when we were doing that thing, to me it's all the same.
I think, what I miss is when Pitchshifter was writing "www.pitchshifter.com", it was really exciting. Has anyone done a really brutal drum and bass album? We didn't know it at the time, but no one had, and that album still sounds pretty revolutionary to me. Those were really exciting times. Because there aren't many rock musicians who can understand rock music and know how to do it. A lot of rock guys put a little loop at the front of their song and then something techno there, something electronic. It's not quite like that, is it? You have to understand that it's quite tricky, a tougher kind of music to blend into rock.
I don't listen to any modern rock anymore. Nothing interests me from a guitar point of view. I like to listen to stuff that makes you think, "Wow, how the hell did he do that?" I remember getting the very first Rage Against the Machine album. And it was like, "Oh my god, HOW is he playing that? How is it possible?" You know? (Laughs). And when was the last time you heard an album and thought, "How did he do that?"
One thing I would say about today's rock music is that the guitarists are aspiring to be far better players now than they used to because if they are into bands like Avenged Sevenfold or Bullet for My Valentine, they are learning hard pieces of guitar. That's good. It's good that they are learning technical stuff. I'd rather guitarists were learning that sort of stuff than strumming three chords and playing Oasis songs. And at the same time, I don't know… Like I said before, all I listen to at the moment is… There is a Depeche Mode album coming out on the same day as my album, the Cure, I like Killing Joke, I like Underworld, I like Leftfield, and lots of dance music. I very rarely listen to rock anymore.
HRH: What is your take on John 5, for example?
JD: He's an interesting guy. I haven't heard that much of his stuff, so I don't know. I know he likes electronic stuff.
HRH: Yes. His last release was electronic rock.
JD: Yes, it was remixes and stuff like that, wasn't it? The American take on electronic rock is White Zombie, Ministry, Marilyn Manson, their take on it is like that, whereas the English take on it would be something like Pitchshifter, the Prodigy…
HRH: Well, basically, you.
JD: Well, I don't know.
HRH: Because we don't have anyone else doing that apart from you.
JD: I suppose not, no… But I don't know. There should be. But I've listened to John, I think he's an incredible player. I don't know if I could listen to the entire album. He is, definitely, an interesting character and that's what we need more of.
by Derric Miller
Staff Writer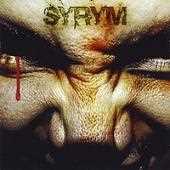 As the '80s Rock Revolution continues to spin, with more and more bands from the '80s reuniting to get their piece of the pie, there is another facet to that movement: former '80's band members starting new bands both distinctly different and somewhat reminiscent of their popular sound the first time around. The first band to really embrace this idea was Big Cock, the outlandishly talented band featuring singer Robert Mason (Lynch Mob, Cry of Love, Warrant) and Dave Henzerling (Keel, King Kobra), who have brashly led the charge by releasing three killer studio albums over the past three years. Hot on their tail is the new band Syrym, featuring former Babylon A.D. members, guitarist Ron Freschi and drummer Jamey Pacheco. Syrym delivers music with the same edge and energy of Babylon A.D., but with singer Jeffrey Winslow's bluesy and mature Rock voice, there is nothing remotely "hair" or "glam" about Syrym's music.
Their debut begins with the groove-focused and angry "Foul Mouth Blues." The more you listen to Winslow's voice, you may be reminded of Kelly Keeling (Baton Rouge), although Winslow's voice is naturally lower. Freschi's solo after the chorus belies anything you'll hear on Modern Rock radio today, with mimics like Theory of a Deadman regurgitating formulaic mainstream offal and pretending it's music worth hearing. Instead, Freschi nails a searing solo that fits within the scope of the song.
You'll hear more of Freschi's ability to write a metal riff when you hear "Warpath." The word "aggressive" can be used on this song, with Winslow raging into a chorus and singing, "I'm on the warpath, so take your best shot … just fire away!" Freschi mixes in brief guitar leads between the verses, alternating between complex riffs and heated solos. Pacheco's drumming adds to the overall anger of the composition, especially after the guitar solo where he is just booming on his fills. This song would tear things up in an arena or festival environment.
When Syrym turns things back a notch, you'll see another side to the band, like on "Ugly on the Inside." Without a doubt, the caliber of writing and musicianship could garner attention on the radio, with Freschi opening with an acoustic guitar piece and sliding into electric riffs. It's really the vocals and lyrics that pull you in on this track, though, because, "I am, ugly on the inside. Now, I'm turning inside out. If I wasn't ugly on the inside, then I'd know what beautiful's about … but I'm ugly on the inside." The song spears all of those starlet and Hollywood types who act the fool, but are popular, because at least they are pretty in an outward sense. This is also the catchiest chorus on the entire release, and perhaps Winslow's best overall vocals.
The first ballad is "The Sky is Falling," but it's more of a power ballad, interlaced with acoustic and electric pieces. Sometimes, the simplest songs become the most memorable, and instead of being acerbic or pissed off, Syrym candidly writes a love song. When Winslow sings, "Even with the sky falling, this is where I wanna die," you will believe it. You can hear the control and command in his voice as he sustains the note on the word "sky" without faltering into using vibrato.
"30 & Dirty" is probably the most Babylon A.D. inspired track, with the riff sending you back a decade or two. When Winslow sleazily sings, "I wanna get inside her mind, over and over like a piston grind," you'll remember all of those bikini-clad '80s women in various Warrant, Motley Crue and Poison videos, which is a really good thing.
The last song on the CD is called "What I'm Trying to Say." This is the only keyboard-led composition on the CD, and Winslow channels Steve Perry with his heartfelt delivery. Syrym doesn't just write blather; every one of their songs has a theme, a message, a meaning. In this case, it's the sad tale of a father talking to his child about divorce. Lyrically, Winslow says it all with the words, "It's not your fault, you've done nothing wrong … mommy and daddy just can't get along." There is nothing cheesy or schlocky about "What I'm Trying to Say;" it really mirrors thousands of conversations parents have uncomfortably reiterated to their children.
Syrym's debut is garnering industry-wide attention for their songwriting abilities and musicianship, more so than their "blast from the past" reputation. Fans of Babylon A.D. aren't going to get "Bang Go the Bells" specifically, but the spirit and vibe of the band is prevalent in many of the guitar solos and adept riffing from Freschi. Starting over for former Rock Stars is surely a scary and daunting task, but Syrym makes it sound surprisingly easy.
Track Listing:
1. Foul Mouth Blues
2. Warpath
3. Torn In Two
4. Ugly On The Inside
5. Brokedown
6. The Sky Is Falling
7. 30 & Dirty
8. While America Sleeps
9. Alive In The Real World
10. Bring It On (Go Down Fighting)
11. What I'm Trying To Say
12. What I'm Trying To Say (Reprise)
Hardrock Haven rating: 8.1/10
by Derric Miller
Staff Writer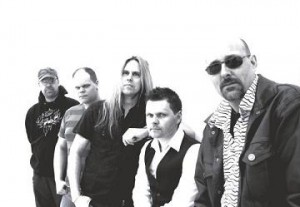 HRH: Thanks for taking the time to talk with Hardrock Haven; we appreciate it. To start with, when I received your new release Infinite Stargaze I assumed that it would be Progessive Metal. But, ColdSpell is more in the Hard Rock arena. How would you describe the ColdSpell sound?
Micke: Hi Derric you're welcome; it's my pleasure to do it! Yes I guess we're more in to that classic hard rock thing. The ColdSpell sound is a mix of that hard rock arena and some metal and progressive stuff. We're more like those classic hard rock bands but with a more aggressive sound and approach!
HRH: You guys are garnering rave reviews for your new release, including here at Hardrock Haven. So, did the band expect to have so many positive reactions to the new CD? And if you have any scathing or negative reviews, how does the band deal with those?
Micke: Yes we had some really nice reviews , by the way – thanks! I didn't really know what to expect, I wasn't quite sure but when we received the first reviews we felt that this album wasn't so bad at all, haha! When you have had those songs in your head for quite some time and then played them live and do them on "demo" and then get in studio to record them once again , it's very easy to get a little sick and tired of listening to them! It's great to get good reviews but I also know that you can't be loved by everyone and a review is still just one person's opinion, if that is of any comfort when you get a bad review. But now we seem to be overwhelmed with good reviews so our confidence is on top!
HRH: Your singer, Niclas Swedentorp, is a phenomenal talent. He's one of the best new singers I've heard in years. How did you hook up with Niclas?
Micke: Yes he is brilliant, he gets so much good feedback and have been compared to many of his own heroes so I guess he has grown about one foott after reading everything! He has lived in Kiruna all of his life and hasn't worked professionally with music but have been doin' the local scene in many different constellations over many years. I had a lot of material and when it was time to get this ColdSpell thing goin' there couldn't have been anyone else singing these songs but Niclas. I'm extremely glad to have him by my side.
HRH: How does the songwriting process work in the band? Do you all play a role in writing the music, or, do you have one main writer?
Micke: I am the main songwriter and I guess ColdSpell is my little "brainchild", I write all music, on some songs there are co-writers and the lyrics are written mostly by me and my wife.
HRH: ColdSpell sometimes gets compared to Blue Murder. Do think that's a fair comparison, and, as a guitarist, are you influenced by John Sykes? Who are you influences in general?
Micke: It's very odd but amusing to read all those comparisons, some of them I could understand but Blue Murder for example was not the band I thought would be mentioned. At the same time I'm not that surprised , I guess it is sort of belonging to the same genre! Of course I listened to Sykes in the '80s but I would not say that I am influenced by him. My influences – my god that's so many that I don't know where to begin but all those giants like Blackmore, Iommi, Eddie, Lynch, Jake E Lee, Satch and of course Hendrix did a big impression on me. But if you're a good axeman you need to have a great band and some fantastic songs so I guess my influences is more those bands that did and do fantastic albums.
HRH: You were the guitarist in the band RAW, and I reviewed the re-release of First a few years ago. RAW was extremely talented and deserved a much bigger audience. RAW was more AOR leaning, though, where ColdSpell is heavier and more complicated musically. So, did you purposefully go in this somewhat harder direction when you formed ColdSpell?
Micke: I guess RAW did 2 albums at a time when this kind of hard rock was not so "attractive" around the world , grunge killed it or it fell to sleep for a while! Haha. If we have released those albums 10 years later I wouldn't be surprised if the situation would have been different for RAW. Yes I agree that RAW was more of an AOR band and ColdSpell is a bit heavier and I always been a bit heavier in this hardrockin´ soul of mine! Some of the ColdSpell ideas and songs took its beginning at the same time while playing with RAW so the plan to do this heavier stuff has been around me for a while and it seems like the timing is right now!
HRH: We have the festival circuit right around the corner, both here in the States and in Europe. So, is ColdSpell going to be able to play any of those festivals?
Micke: I really don't know but I hope so. We haven't got that much booked yet but we're looking for someone to take care of that business for us. So if someone in the US is ready for us – here we are! Haha. But I must say that it would have been awesome to get to Rocklahoma for example. I know it's not easy to get to those festivals; there's a bunch of good hard rock bands out there!
HRH: Festivals aside, is ColdSpell working on a tour in general?
Micke: No tour plans yet but we hope that we find our way out in Europe after this summer and maybe visiting the states. Would be great to do some support act job with the right kind of headline!
HRH: Escape Music in the UK released your debut CD. Was it a lengthy process finding a label, because I can't imagine any label turning down ColdSpell …
Micke: As a matter of fact it was not a long process , we did have some labels that where interested and we had TSM promotion in UK that passed us through to Escape so Khalil at Escape called me and we signed with them!
HRH: One thing I touched on in the Infinite Stargaze review is that Sweden seems to have an inordinate amount of musical talent per capita, especially compared to the U.S. Over here, we just don't have any new bands that sound like ColdSpell. So why are you guys in Sweden so damn good at making music?
Micke: Oh, you don't? I'm surprised! Well in that case we will fit in perfectly in US! I agree , it's a small country with a lot of good musicians and bands and I really do not know why it is that way! Overall I guess it has always been a large interest to play music and play in bands here in Sweden, one half of the people do sports and the other half play rock´n roll.
HRH: Is there anything I left out that you'd like to leave with our Hardrock Haven faithful?
Micke: I must say that we are very pleased with our album and all that good feedback, I think Tommy Hansen (TNT,Jorn,Halloween…) did a fantastic job with the mixing and C-A Beckston did amazing artwork! We hope that this will generate some good gigs and that we get the opportunity to come and rock your socks off.
by Leyla Hamedi
Staff Writer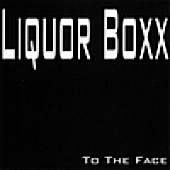 The lilting, up and down, from hoarse to sweet vocals of Kevin Mace make Liquor Boxx sound like one of those coffee house rock bands so popular amongst the college crowd. The first song, "Ask Me To Stop" relies heavily on them to establish their swaggering tone. But the vocals change and mold themselves to whatever the style of each song is. So with the racing beat of, "Cheap Sex N Vodka" not to mention the funk beat that's hinted at by the guitars, we get something that sounds like Michael Hutchence in a '70s rock band.
The heavy bass and tribal drumming of, "Evil Girl" makes the song seem like an improvised bluesy merengue. Especially with the Santana-like guitar cues scattered throughout. "Lonely Angel," is a slow creeping number that seems suited for jazz bars with its languishing vocals and cymbal-happy drums.
We get back to the '70s rock band on the run feel with, "Rock Your Soul." The quick, repetitive riff with the almost beat-poetry delivery of the lyrics gives it a rather hyperactive sort of energy. "Samantha Fox," is in this style too except the INXS/Michael Hutchence comparison is even more apparent with the low breathy vocals that get more intense as the song continues on.
"Tomorrow," is vastly different in that it's so slow and melodic it seems almost acoustic at parts. But the excitable guitar is back with, "Up N Down Me," and the record, with its always-present noodling and crashing cymbals, ends with a flourish.
Label: Refugee Entertainment
Band Members:
Kevin Mace- vocals
Patrick Creedon- guitar
Martin Farrelly- Bass
Johnny "Drama" Stoneking- drums
Track Listing:
Ask Me To Stop
Cheap Sex N Vodka
Evil Girl
Lonely Angel
Mr. Midnite
Numb Your Eyes
Rock Your Soul
Samantha Fox
Tomorrow
Up N Down Me
Web site: On MySpace
Hardrock Haven Rating: 7/10
by Leyla Hamedi
Staff Writer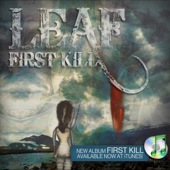 Word to the wise, if you're searching for LEAF on the Internet, they are not the Dutch band by the same name. Keep that in mind and you'll avoid a lot of confusion. LEAF is a hard rock quartet from Houston, Texas. Their music is the result of trippy electronic elements with wailing vocals, interconnected with hard guitars.
It's a little hard to get into the songs at first, especially, "11:38," because they don't have the set pattern songs usually have throughout. The beat goes from fast and steady to slower and jerkier, never resting on one sound too long. However, the intricate little sections of music they've weaved throughout are rather interesting such as the electronic aspects of, "Gamebox Kid," which give it an almost Middle Eastern air.
"Tracers," has much of the same make-up as the previous songs. It starts out with low vocals and a heavy beat that's almost nu-metal but instead of angry vocals, they segue into lighter, more melodic choruses. "See What Happens," is the last track and it starts with an almost funk-like beginning, played on guitar rather than bass.
All in all it's not a stellar release but if you like your music with a little more experimentation rather than by-the-book compositions, they're worth checking out.
Label: Independent
Band Members:
Chris – bass guitar
Mike – guitars
Jason – vocals/synth
Coffee – drums/percussion
Track Listing:
Bear Tracks
Game Box Kid
11:38
Who Is It?
Tracers
See What Happens
Web site: Official
Hardrock Haven Rating: 5.5/10
by Leyla Hamedi
Staff Writer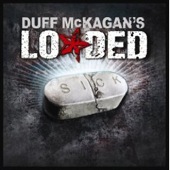 If you want another incarnation of Guns'n'Roses or even Velvet Revolver, Sick isn't it. However if you want rock with a clear New York punk influence, then this is your best bet.
Unless you've heard him sing before, McKagan's voice comes as a nice surprise. His pancreas might be ravaged but the voice stands strong throughout and though it doesn't do anything too adventurous, it's a pleasant rock rasp. Like Iggy Pop's younger brother, especially in the low, chanting chorus of, "Sleaze Factory."
"Flatline," is the third song and the one that would probably best be suited as the first single. Its got a sassy beat with an easy to remember chorus and awesome cowbell bridge. Cowbell is always good, as we know. The next track, "IOU," is a mellow little number but, "The Slide," ups the angry punk with attitude-spewing vocals and loud, steady drums. For a guitarist though, there's nothing too ingenious or original in the solos. Even though they suit the songs, you'd expect a little more from Duff.
"I See Through You," is more of the fast-paced punk-rock but followed by, "Forgive Me," the two sound virtually the same. "No Shame," is a slower song but is one of the stronger tracks with its simple yet interesting riffs and harmonizing backing vocals. The Iggy Pop comparison is particularly strong in "Blind Date Girl," especially in the intro where the vocals are pitched lower and the kicky chorus and the sax highlights make it sound almost bluesy.
"No More," with its switch from quick and jumping to more melodic and meandering, brings the record to a close and though it's not completely satisfying, it is a good collection of familiar rock with a slight twist.
Band Members:
Duff McKagan- vocals, guitar
Mike Squires- guitar
Jeff Rouse- bass
Geoff Reading- drums
Label: Century Media
Track Listing:
Sick
Sleaze Factory
Flatline
IOU
The Slide
Translucent
Mothers Day
I See Through You
Forgive Me
No Shame
Blind Date Girl
Wasted Heart
No More
Web site: Official
Hardrock Haven Rating: 8/10
by Matthew Hoffman
Former Staff Writer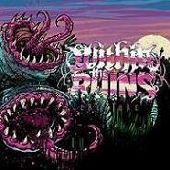 Within The Ruins's debut album Creature features ten tracks 38 minutes, and is out now on Victory Records. The band from Westfield, Massachusetts plays metal-core and melodic death metal featuring odd time changes and unusual guitar runs throughout the disc.
The vocals of Jon Grande are average but fail to inspire in a genre full of enigmatic front men. Vocalists like Peter Dolving (The Haunted) and Pekka Kokko (Kalmah) stand out with their deliveries and unique tones, something Mr. Grande has yet to find.
The guitars of Joe Cocchi and Klye Marcoux show promise but never are allowed to truly shine on Creature as the "math" element of this mixed genre band rears its head and frankly ruins several of the songs.
The best thing about this disc is the drums of Kevin McGuill, who pounds out a sick percussion line from start to finish of the record.
The best four words to describe the disc in fact are "slightly kinky and mediocre" and with all the competition like Arsis, The Absence, Skeletonwitch, Children of Bodom and Arch Enemy the band needs to do better than that.
If they use their obvious talent towards creating a complete package centered on melodic death/thrash metal, bypassing the nonsensical pseudo-technical metal-core elements they should really succeed.
Real fans of metal aren't attracted by the ridiculous insertions and breakdowns but want real melodies and "highly" technical guitar leads and solo work.
The music is "ok" and could possibly serve as a cool background disc at a frat party or cookout but sees few (if any) memorable moments.
This disc is reluctantly recommended for purchase, based on their future potential alone.
Label: Victory Records
Band Members
Jon Grande -Vocals
Joe Cocchi -Guitar
Klye Marcoux -Guitar
Kevin McGuill -Drums
Madison Roseberry -Bass
Track Listing
1. The Book of Books
2. Arsenal
3. Dig A Ditch
4. Call Off the Wedding
5. Extinguish Them
6. Jump Ship
7. Creature
8. Tractor Pull
9. Holy Mess
10. Victory
HRH Rating: 6.1/10
by Matthew Hoffman
Former Staff Writer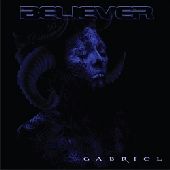 Believer a Christian progressive/thrash metal outfit from Pennsylvania, are back with Gabriel, out now on Metal Blade Records. It is the band's fourth full length album of original material in their 22-year existence. The record is diverse and full of beautiful passages but has enough pure aggression that no one would know these boys are followers of Christ.
The drums and guitar riffs are rapid, spirited and very aggressive on this album at times and show the bands propensity to conquer this aspect of metal. The first song "Medwton" is a good example of the band showing their acumen within "pure metal." It even has a furious guitar solo that sneaks up on you and conquers everything you felt was Holy.
This album also uses a good deal of sampling including one passage in "Nonsense Medicated Decay" where a man ridiculously recounts his experience with either aliens or some other supernatural being within a cool metal groove. This cut also gets funky with what sounds like a person "beat-boxing" a percussive beat on the song "Nonsense Medicated Decay" like we saw in the emerging '80s rap scene from artists like Biz-Markee and The Fat Boys.
On the last track there is a sample of a Russian Cosmonaut counting and speaking in Russian as well as light airy pieces and ones that sound like circus tones. This "untitled" track also has lots of distortion and tremendous rhythm section work from drummer Joey Daub and bassist Elton Nestler.
The bottom line with this record is there are a lot of special moments and this band is about as unique as it gets.
The only critique is that with all the sampling and experimentation the album is not very fluid or cohesive, but that's the price you pay to receive the "sickness."
This is one of the best records of not only 2009 but of the last several years as well. It is highly recommended for purchase; welcome back Believer.
Rating 8.4/10
Band Members
Kurt Bachman – Vocals, Guitar
Joey Daub -Drums
Jeff King – Keyboards and Programming
Elton Nestler – Bass and Programming
Kevin Leaman – Guitars
Track Listing
1. Medwton
2. A Moment In Prime
3. Stoned
4. Redshift
5. History Of Decline
6. The Need For Conflict
7. Focused Lethality
8. Shut Out The Sun
9. The Brave
10.
11.
12.
13. Nonsense Mediated Decay
Untitled Track
Untitled Track
Untitled Track
HRH Rating: 8.4/10
by Alissa Ordabai
Staff Writer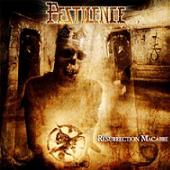 Pestilence's first original studio album in 15 years marks the start of a resurrection of the cult technical death metal band after their split in mid-Nineties amidst internal disagreements and general disappointment with the state of the metal scene.
"Resurrection" proves to be the key word both in the new album's title as well as for the reasons behind its creation, as singer / guitarist Patrick Mameli, the driving force behind the comeback, has repeatedly stressed that it should not be seen as a reunion. Indeed, apart from Mameli himself, the only other past Pestilence member recruited this time around is bassist Tony Choy.
Regardless of the absence of other previous members, especially the uniquely charismatic ex-singer Martin van Drunen, the new record presents as hard-hitting and convincing a version of the band's style as it was done on the their seminal late Eighties – early Nineties releases. Take out the experimental "Spheres," the band's last album released back in 1993, and the progression of Pestilence's approach to death metal will prove to be as natural and organic as it is persuasive.
The polished sound and self-assured orthodox songwriting are introduced by the opener "Devouring Frenzy" from the word go to continue their relentless pace for the rest of the album. Tracks that follow are in-your-face, simple, and assertive – based on simple ideas and the simplest of riffs, but making up for what they lack in dimension with plenty of practiced panache and ball-breaking energy. Experiments in fusion are left behind, but Mameli's laconic solos (two to four bars in length on average) still bear the stamp of jazz, bringing a new dimension to those tracks, if only to illuminate them with a light from a different world just for a few seconds.
Standouts are "Dehydrated II", a perfectly formed, blistering follow-up to "Dehydrated" off the band's 1989 record "Consuming Impulse" as well as the title track, the magnum opus of the album boasting an evocative guitar riff and a dazzling solo, demonstrating that this genre, is, after all, capable to engage both the heart and the brain while deploying plenty of imagination and complexity.
Label: Mascot Records
Track Listing:
1. Devouring Frenzy
2. Horror Detox
3. Fiend
4. Hate Suicide
5. Synthetic Grotesque
6. Neuro Dissonance
7. Dehydrated II
8. Resurrection Macabre
9. HangMan
10. Y2H
11. In Sickness and Death
12. Chemo Therapy (Bonus Track)
13. Out of the Body (Bonus Track)
14. Lost Souls (Bonus Track)
Hardrock Haven rating: 6.5/10
by Derric Miller
Staff Writer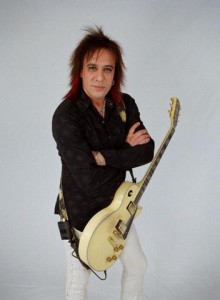 Jeff LaBar (Cinderella and Freakshow) checked in with Hardrock Haven to talk about his band new band, Freakshow, which also features drummer Frankie Banali and bassist Tony Franklin. He also talked about the new release, Welcome to the Freakshow; the current status of Cinderella and an update on Tom Kiefer; how Freakshow was formed; the difference in his guitar playing between the two respective bands; his background as a guitarist; and a whole lot more.
Not to be outdone, Markus Allen Christopher follows the audio interview with a text interview of his own!
Freakshow's Markus Allen Christopher!
HRH: Hey Markus, thanks for being here with Hardrock Haven again! Can you give us the background behind Freakshow? How you guys got together, whose idea was it, how did you each get recruited, etc.?
MAC: I DID ORIGINALLY. I ASKED JEFF FIRST IF HE WANTED TO COME IN THE STUDIO AND PLAY ON SOME NEW SONGS I WAS WORKING ON AND HE WAS TOTALLY INTERESTED AND I CONTACTED FRANKIE ABOUT WHAT I WAS DOING AND THEN HE WAS INTO IT AND THE REST KINDA FELL INTO PLACE AFTER FRANKIE AND MYSELF WORKED OUT THE NEW SONGS. TONY, WHO WE BOTH KNEW, WAS THE FIRST AND OBVIOUS CHOICE FOR THE CD.
HRH: Who came up with the band name, Freakshow, and how many other names did you throw in the trash before deciding on "Freakshow?"
MAC: WE HAD A FEW OTHER IDEAS. FRANKIE CAME UP WITH THE NAME OFF OF SOMETHING I SAID. WHEN HE SAID HOW ABOUT FREAKSHOW? I SAID YEAH THAT'S IT. WE WERE TEXTING ALL DAY ABOUT IT. LOL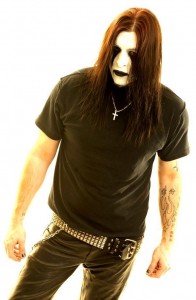 HRH: Markus, I've known you for a few years from your band Miss Crazy. So, for a horrible and lame joke, how "crazy" is it for you to be in a band with Jeff, Frankie Banali and Tony Franklin? To go from Miss Crazy to a bonafide METAL supergroup?
MAC: LOL YEAH WE HAVE KNOWN EACHOTHER FOR A BIT HUH? I MUST SAY IT IS VERY KICK ASS! I MEAN I REMEMBER THESE GUYS ON MTV! I HAVE SEEN BOTH OF THESE DUDES IN ARENAS. I WAS A TOTAL KID IN THE CROWD.I GREW UP LOVING CINDERELLA AND QUIET RIOT. TO BE INVOLVED WITH THEM AND PLAY MUSIC TOGETHER IS UNREAL. I JUST THANK GOD FOR THIS BAND AND THE CD. LET ALONE THESE GUYS ARE MY FRIENDS!
HRH: Tell me a little bit about what Frankie Banali and Tony Franklin bring, respectively, to Freakshow … what's it like playing with those amazing talents?
MAC: I THINK IT'S THE GREATEST. WAYNE GRETSKY'S OF ROCK. FRANKIE MAKES ME WANNA TRY SO HARD TO BE GOOD. HE IS A MODERN DAY JOHN BONHAM. TONY IS BASS GUITAR. THE FIRM AND BLUE MURDER. SAY NO MORE.
HRH: Your new album, Welcome to the Freakshow, is going to be released in April on Retrospect Records. I've been lucky enough to hear it, and it is better than I would have dared hoped for. Before we get into the songs, how did you hook up with Retrospect Records … what was it like shopping this incredible release around?
MAC: WE SHOPPED IT AND HAD SOME GOOD INTEREST BUT NOT THE DEALS WE WERE LOOKING FOR. DURING A RECESSION IT IS DIFFICULT FOR LABELS TO GIVE OUT EXPECTED BUDGETS. WE CONSIDERED SOME OTHER OPTIONS AND LAST MINUTE WE GOT AN OFFER AND IT SEEMED TO WORK OUT FOR EVERYONE INVOLVED.
HRH: Comparing your vocal style on Miss Crazy to Freakshow, they are similar. Except for the opening track "Welcome to the Freakshow," where you sound like you are channeling Robert Plant, at times. So, during the recordings, did you purposely try to be more diverse with your vocals and not stick to the Miss Crazy formula, or did you even worry about it and just let everything rip?
MAC: THANKS DERRIC. I KINDA JUST DID WHAT I FELT FOR EACH SONG. I THINK THE SONGS ON FREAKSHOW MADE ME REALLY WANT TO OPEN UP. SHOWING PEOPLE I CAN REALLY SING. I AM MY INFLUENCES. I BORROW FROM THE BEST BECAUSE I WANT TO BE THE BEST I CAN. FREAKSHOW BROUGHT THAT OUT FOR ALL OF US IT SEEMS. YOU CAN HEAR THAT ON THIS FREAKSHOW DEBUT.
HRH: How did the songwriting process work on the new release? Did you all add your own parts to each track, was there one central songwriter, how'd that process work between four new components?
MAC: I WROTE THE CD MAINLY AND CO-WROTE 2 SONGS WITH FRANKIE. IT REALLY DOESN'T MATTER TOO MUCH WHO WROTE THE SONGS TO ME. THE PARTS THAT EVERYONE PLAYS ON THE FREAKSHOW CD IS LIKE A MOVIE WITH 4 KILLER ACTORS IN IT. WHAT EVERYONE BRINGS TO THIS CD IS RIPPING!!
HRH: "It's Really Over" owns one of the dirtiest grooves on the CD, somewhat comparable to Led Zeppelin, except maybe even more sexual. Is this song self-biographical to any members, or, just one of those songs everyone can relate to?
MAC: OH BOY. OUR ZEP INFLUENCE IS TOTALLY THERE. FRANKIE HAS ALOT TO DO WITH THAT. I LOVE ZEP TOO. WE CAN'T HELP THAT. I LOVE THIS SONG TOO. IT SPEAKS FOR ITSELF.
HRH: For the band, how important was it to them for the overall sound that you are a skilled guitarist as well, and can pull the rhythm plow while LaBar focuses on his leads and solos? Was that something the band wanted, a singer who could
add another musical element to the equation?
MAC: I DON'T KNOW HOW IMPORTANT IT WAS ABOUT THE GUITAR. WE NEVER ADDRESSED THAT REALLY. I JUST PLAY GUITAR AND THAT IS KINDA WHO I AM. MY PLAYING IS A BIG PART OF THE FREAKSHOW SOUND AS IT IS WITH M!SS CRAZY. I SHOWED THESE GUYS I CAN PLAY AND THAT IS MY STORY. JEFF KILLS ON LEAD GUITAR. I WISH I WAS THAT GOOD AT LEAD. I CAN PLAY, BUT NOT LIKE HIM!
HRH: Also, what does this mean for Miss Crazy? Is that going to be on hold for a while?
MAC: THAT IS SAFE TO SAY. M!SS CRAZY IS HOW I GOT HERE. M!SS CRAZY FANS ARE IMPORTANT TO ME. FRANKIE AND JEFF DIG ON THE TRIP I HAD WITH THAT BAND. IT IS ALL ABOUT HARD ROCK! WE MIGHT DO A FEW CRAZY SONGS LIVE. ANOTHER M!SS CRAZY CD IS POSSIBLE IF THE TIMING IS RIGHT. NOT A CONCERN OF MINE AT THE TIME BEING.
HRH: Has the band decided on a single yet? If so, which track?
MAC: OH YEAH! 2ND TRACK ON THE CD "EVERYONE"
HRH: When you guys hit the tour circuit, everyone is going to be curious, to hear what Freakshow is all about. So, can we expect to see you on the festival circuit this summer, like maybe Rocklahoma, Rock Gone Wild, or maybe in my backyard, at Dakota Rockfest?
MAC: THAT WOULD BE GREAT. I AM REALLY EXCITED TO PLAY LIVE AGAIN!!
HRH: Is there anything I left out that you'd like to leave with our Hardrock Haven faithful?
MAC: THANK YOU FOR YOUR TIME DERRIC. I APPRECIATE YOU AND HARDROCK HAVEN. THANKS TO ALL THE FREAKSHOW AND M1SS CRAZY FANS AND HARD ROCK FANS ALL OVER THE WORLD. CAN'T WAIT TO MEET AND ROCK EVERYONE! ENJOY OUR NEW CD!! CHECK OUT OUR PAGE ON MYSPACE: www.myspace.com/freakshowrox GOD BLESS!
by Derric Miller
Staff Writer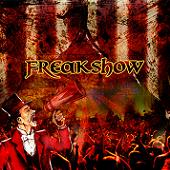 Music can be a lot of things, but one of its most important aspects is that music can be an "escape." An escape from the drudgery of everyday life; an escape from the current global state of affairs; mostly, just an escape from the negativity that may surround you. There's a reason why, back in the '80s, bands like Quiet Riot, Cinderella, Poison, Def Leppard, Warrant, Ratt, Motley Crue, etc. had their say. It's because listening to their music made you happy. No, it wasn't uplifting, it wasn't buoyant, but it was a hell of a good time. That burgeoning '80's movement over the last half of this decade seems to have culminated in one of the most rockin' "good time" releases in years, and that's Freakshow's Welcome to the Freakshow.
The band is a supergroup, and no, that ain't stretching the truth. The band consists of drummer Frankie Banali (Quiet Riot), guitarist Jeff Labar (Cinderella), bassist Tony Franklin (The Firm, Blue Murder) and lead singer/guitarist Markus Allen Christopher (Miss Crazy). The band formed over the course of a year, when initially, Christopher invited Labar to play on his upcoming solo album. Soon, mutual friends Banali and Franklin became involved, and what was a solo album turned into a new band, Freakshow. You can pick up Welcome to the Freakshow on April 20, via Retrospect Records.
"Welcome to the Freakshow" opens the release, wielding a dirty grind and sultry vocal melodies from Christopher on his "ahhh-ahhhs." In Miss Crazy, Christopher sings with a definite Brian Johnson/Tom Kiefer style, but he channels Robert Plant in the verses of this track. Banali, who is clearly one of Metal's best drummers, certainly shows off his John Bonham influences on this track as well, some both bludgeoning and intricate at once. One of the biggest surprises may be how Labar turns off his bluesy Cinderella style and tears into frenetic, metallic leads and solos.
Not surprisingly, you'll hear a hint of all the members' current and former bands on Welcome to the Freakshow. When you hit "Everyone," the pacing and rhythms may remind you of Cinderella's "Once Around the Ride," especially with the chord progressions. "Everyone" is going to be the band's first single, and it walks that fine line between Heavy Metal and Hard Rock. At the end of the song, as it builds to Christopher's wail of "Can you feel me!" you'll understand why they wanted to unleash the beast with "Everyone."
The song "It's Really Over" may just be the most complete composition on Welcome to the Freakshow. With a bluesy, Led Zeppelin churning rhythm from Franklin and Banali, sensual and dirty vocals from Christopher, and emotional leads and solos from Labar, it's the track that sticks in your head immediately after just one listen.
Speaking of Franklin, check out his fingers on "Four Leaf Clover." With Banali and Franklin stealing the limelight during the first verses, you'll get thumping art at its peak, with Christopher's pissed off yet uber-melodic vocals delivering the message. These guys have talent to burn …
"Looking Back at Me" is another song where Christopher waylays the harsher vocals for more of his crooning style, at least during the verses. The tempo changes from verse to chorus make it one of the most intricate on the release, and Banali's fills are immense. It almost seems like a running sonic competition—who is the best musician in Freakshow? It seems they all brought the best out of each other, and while Christopher may be the member who perhaps owns the least recognizable discography, this is the best he's ever sounded as well.
They keep the pedal to the floor until you hit the last song on the release. "Mistreat Me" is another burner, but they always temper those raging sections with almost Def Leppard-type melodic vocal melodies during the chorus. They follow up this track with "Ripper," another frantically paced composition that leans on the formula of "ripping" verses with a melodically-charged chorus. "Ripper" again allows Labar to wail, to show another facet to his playing you just didn't hear in Cinderella.
Welcome to the Freakshow ends on "Mistaken," the one time the band allows you to catch your breath. An acoustic ballad, Christopher sings with utter sadness, especially on lines like, "There it goes, like an eagle flying, going all the way. There it goes, as my heart is achin' … you've mistaken me." It would have been interesting to hear a couple more songs like this on the new release, but beggars can't be choosers.
Freakshow should garner massive attention from the fans, simply because each musician has such a loyal following. But, this is something new, it's not rehashed, recycled music. The arrangements are more complex than they were in the '80s, the production is modern, and to put it simply … none of these players ever sounded better. In other words, Welcome to the Freakshow is a hell of a good time.
Label: Retrospect Records
Track listing:
Welcome to the Freakshow
Everyone
You Who Wins
It's Really Over
Burning Me
Four Leaf Clover
Looking Back at Me
Mindgame
Mistreat Me
Ripper
Mistaken
Online:On MySpace
HRH Rating: 8.4/10
by Deb Rao
Staff Writer
Cycle of Pain features bassist John JD DeServio, vocalist/rhythm guitarist Gregg Locascio, lead guitarist Joe Taylor (DORO) and drummer Rich Monica. They have added four new preview tracks of their forthcoming album to their MySpace page at www.myspace.com/cycleofpain including "14 Devils," "Dead Man Working," "Down Witcha Pain" and "Do My Work."
Cycle Of Pain will unleash their self-titled debut album on April 21st on Reform Records.
Endorsed by Schecter Guitars and an alumni of the prestigious Berklee College of Music, John JD DeServio's rock 'n' roll resume and career as a bassist is quite impressive. The accomplished bassist has toured the world playing bass for Lita Ford when she opened for on Motley Crue on the Dr. Feelgood tour. DeServio then joined UFO guitarist Vinnie Moore's band for their opening stint in front of RUSH on the Roll The Bones tour. These days you can find JD performing double double with Cycle of Pain and Black Label Society as COP opens for Black Label Society beginning April 21st. CYCLE OF PAIN had its song "5″ used on the FX drama "Sons Of Anarchy". The episode featuring the track aired on Sept. 17 2008.
Every once in awhile a band comes along in the music industry that catches the attention of the audience with its bold new approach to song-writing and performance. Cycle Of Pain featuring Black Label Society bassist John JD Deservio combines all of the elements of a rock band plus infuses hip-hop and soul. JD has checked in with Hardrock Haven to discuss the upcoming release of Cycle of Pain's self titled album, and tour with Black Label Society and breaks down Cycle Of Pain Track By Track.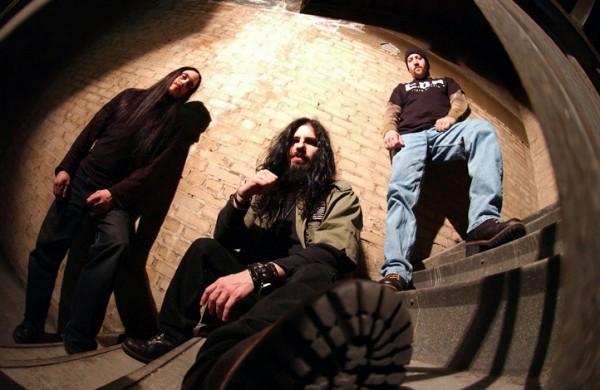 HRH: Cycle of Pain will release your debut self titled CD on April 21. How would you describe the sound of COP?
JD:It's groovin hard rock/metal.
HRH: You are no stranger to the members of the band .You have been performing with Joe and Greg for many years. How did Cycle of Pain come into fruition? Who made the first move to put COP together.
JD: Well, I got a record deal and wanted my bros with me. They're all killer musicians.
HRH: Cycle of Pain has so many great guest artists on the CD. What was it like working with Zakk Wylde on your debut album?
JD: Pure comedy as always!!! We had a blast.
HRH: Did Zakk give you any advice on the writing and recording of Cycle of Pain?
JD: Nah.
HRH: How does Cycle of Pain differ from Black Label Society? Both are family oriented.
JD: Different songwriters. Different influences.
HRH: You recently performed a string of dates in NY with Cycle of Pain. What were some of the highlights of your debut?
JD:The wings in buffalo were amazing!!!
HRH: Are you looking forward to performing double duty with COP and Black Label Society on the BLS tour beginning in April 21?
JD: It's a dream come true!!!
HRH: Also you have just announced bass clinics. What do you most enjoy about performing at these clinics. We will be out to see you perform on April 8 in NH.
JD: I love educating the kids and adults about different styles of music.
JD Breaks Down Cycle of Pain Self-Titled Release Track by Track:
1. 5
Drivin tune in 5/4 time!! Cool middle jam.
2. Dead Man Walking
Fat groove back in black baby!!!
3. 14 Devils
Really funkin'. Cool chorus.
4. Reign Down
Heavy riff. Nice solo section.
5. Down Witcha Pain
Very Alice.
6. M
Heavy groove!! Great end jam.
7. Babe
Very Sly and Family Stone , B3
8. Do My Work
Very stoner. Sen Dog from Cypress busts a rap and Zakk rips a solo.
9. Pungle
Punk jungle. Insane drum parts.
10. I See Heaven
My ballad. i played drums, piano, bass, and sang this one. Zakk guest solos.
11. Egypt
A insane bass tune!!! Clip from P Funk helps out on back up vox in the middle section. Ray Luzier from Korn on drums.
12. Cycle Of Pain
The label's idea of a combined effort tune.
13. Mick Do I
Hysterical.
BLACK LABEL SOCIETY/CYCLE OF PAIN bassist John JD DeServio will be appearing at the following bass clinics:
April
8 – Manchester, NH -­ Daddys Junky Music
11 – Philadelphia, PA -­ Sam Ash
13 – Boston, MA -­ Daddys Junky Music
19 – Charlotte, NC -­ Sam Ash
30 – Las Vegas, NV – Sam Ash