Jay Jay French of Twisted Sister
by Derric Miller
Staff Writer
Twisted Sister guitarist Jay Jay French checked in with Hardrock Haven to talk about Stay Hungry-The 25th Anniversary Edition; why fans should pick up the release on the release day June 30; what changes songs like "Burn in Hell" went through from the demo version (also on the release) to the actual studio version; the new original song "30″ and the making of the video for the single; tour plans in Europe, Rocklahoma and Rock Gone Wild; and a hell of a lot more.
Twisted Sister was one of the first bands to literally own MTV, to make a perfect amalgam between their sonic and visual imagery, and Stay Hungry is one of the most important Rock/Metal releases in the history of music. So tune in to Jay Jay so he can explain why Stay Hungry-25th Anniversary Edition needs to be a part of your musical library, and get ready to pick it up June 30.
(If the embedded player is not populating, please click here to launch the audio interview.)
Links: www.twistedsister.com and www.myspace.com/twistedsister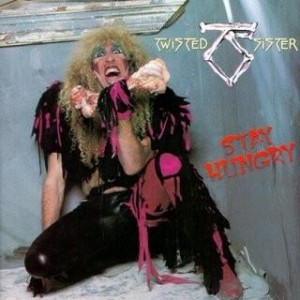 ENTER THE TWISTED SISTER ULTIMATE GIVEAWAY HERE!!!