Dragonforce & Sonata Arctica Live!
September 28th, 2009 at The Beamont Club in Kansas City, MO.
by John Kindred
Staff Writer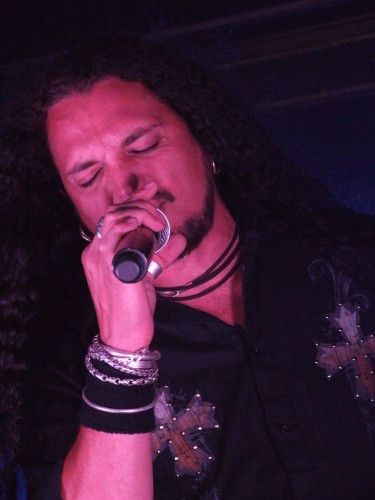 DragonForce headling tour in support of their latest studio release Ultra Beatdown made it's stop in Kansas City. The fall tour runs through October 11 and makes it's final stop in Philadelphia. This will probably be the band's final U.S. tour in support of their most recent album, Ultra Beatdown.
With Sonata Arctica, as well as DragonForce labelmates Taking Dawn, opening the show, metal fans are sure to enjoy several genres of metal. That being heavy, progressive and power metal. Dragonforce's latest power-riff fueled opus, Ultra Beatdown, was unleashed upon the world last August. With the support of Roadrunner Records the band continues to deliver it's music to the world.
Sonata Arctica's new CD, The Days Of Grays, was just released on Nuclear Blast Records.
Dragonforce/Sonata Arctica 2009 Photo Gallery
Photos by John Kindred
Tout dates:
9/29/2009 Cabooze On The West Bank Minneapolis, MN
9/30/2009 House of Blues Chicago, IL
10/2/2009 Sound Academy Toronto, ONT
10/3/2009 Le Medley Montreal, QUE
10/4/2009 Theatre Imperial Quebec City, QUE
10/6/2009 The Fillmore New York At Irving Plaza New York, NY
10/7/2009 Rams Head Live Baltimore, MD
10/9/2009 The Palladium Worcester, MA
10/10/2009 Chance Poughkeepsie, NY
10/11/2009 Theater of Living Arts Philadelphia, PA