by Derric Miller
Staff Writer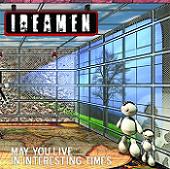 The semi-heralded and underground Ideamen has released the follow up to their 2007 EP and first full-length album, the appropriately titled May You Live in Interesting Times. It's sort of a double-whammy here, because 2009 certainly counts as "interesting times," but the array of music Ideamen creates certainly be described as interesting. Self-described as Progressive/Alternative/Experimental, Ideamen sounds as if Ben Folds Five and Faith No More/Mr. Bungle decided to become Siamese twins and write danceable yet heavy Rock anthems that run the gamut from Metal to Jazz. It's all there for the listening …
The opening track, "Interesting Times," is a burner, with drummer Phil Goodrich stealing the show amongst the chaos around him. You will have to immediately understand that although Ideamen uses two singers, Tim Swanson and Dave Solar, they both have an affinity for Mike Patton, thus the Faith No More vibe. With signature changes, mechanized falsetto passages and two and four-part harmonies, there's a lot to digest. Mostly, it's just cool.
"Emergency" is a more straight-ahead rocker, with chunky riffs from guitarist Dan Figurell. With Ideamen, though, everything can change at once, as it does here, slowing down before heating back up throughout the song. You won't get the verse/verse/chorus from these guys, but it's always interesting. The vocals trade lead and are accompanied by a female vocals as well.
One of the goofiest songs is "Horse's Head," also one of the most upbeat songs, and at under four minutes, it doesn't give them time to be convoluted about the songwriting. In this aspect, it immediately becomes the most memorable. Ideamen is never about elongated guitar solos, but more likely to change tempos a few times in the song, offer various breakdowns, and also, come at you with a mountain of vocals. It reaches its peak on "Horse's Head," especially with the cool keyboard passage near the end of the track.
If you like Swing Music, check out "Uneventful Day." Fans of They Might Be Giants or maybe The Mighty Mighty Bosstones would get a kick out of this. Actually, label mates Dog Fashion Disco/Polkadot Cadaver regularly pull off stunts like this; maybe they were influenced Todd Smith and the boys here. It's rare to find a band that can easily play so many styles of music this well.
Swanson, who also plays keys, takes charge with his fingers as "Paper Goose" begins, another upbeat, happy anthem about … something. It doesn't really matter. If you are a fan of the aforementioned Faith No More, the Patton-like vocals (although not nearly as sinister) are a pleasure to absorb.
May You Live in Interesting Times gets eerie on the final track, "Your Signature Here." With swarming keys, an ever-changing wall of sound and those mammoth vocal melodies, "Your Signature Here" is the most complicated composition on the release. Bassist Mark Vasquez shows he can pummel yet play as intricately as the rest of his mates, sometimes just a few bars apart.
Ideamen, based on their dynamic style of music, probably are even a better live act than studio creature. With the endless amount of energy packed into their music, it's nearly impossible not to glom on to their infectious songs and musicianship. That aside, May You Live in Interesting Times isn't the most accessible release you've ever heard, and you'll have to put the work in to figure out what they are all about. That being said, if you only delve as deep as their vocal harmonies, it's still a sound you've yet to hear this year.
Label: Rotten Records
Online: www.myspace.com/ideamen  
Track listing:
1. Interesting Times
2. Emergency
3. The Rest
4. Sunshine
5. Horse's Head
6. Incident
7. Collectibles
8. Uneventful Day
9. No Thought
10. Paper Goose
11. Quares
12. Your Signature Here
HRH Rating: 7.7/10
by Joe Mis
Staff Writer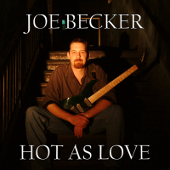 Like a thick, juicy steak with mashed potatoes and gravy, Joe Becker's latest album Hot As Love is simple and basic yet ultimately satisfying. The veteran blues guitarist has put together a collection of 16 (mostly) guitar-driven tracks that will sate the appetite of blues and blues-rock fans. Most are original compositions, but he's thrown in a handful of cover tunes to spice it up. Becker has been around for a while and has played with a number of big names including Eddie Van Halen, Steve Vai, Jason Becker, Marty Friedman, Richie Sambora, Steve Morse, Alex Skolnick, Ron Keel, Randy Coven, E'nuff Z'nuff and Trixter.
Recorded at Becker's home studio in Chicago, Hot As Love is a fine example of blues guitar – and proof that a great album doesn't require tons of enhancement and electronic tweaking. This is Becker's second solo release, following 2006's Short Stories, and is proof that the blues are still alive and well in the Windy City. Becker really allows himself to show off on this CD, playing many instruments and laying down a number of tracks fully on his own, but he also plays well with others. His style is refreshingly old school, almost "slow hand," but he really can crank it up and lay down a speedy series of notes when needed.
Becker opens the CD with "Times Change," playing some hot dueling guitars with his uncle Joe Kelley (former lead guitarist of the '60s rock band Shadows Of Knight), and also playing keys. Drums were provided by Kenny Hopkins. "Hard Times" is a slow and moody piece written on the death of Billy Preston, with Becker playing guitars, bass and keys, and Jim Beyer playing drums. "Hot As Love" is a real heartfelt blues number with Becker and Beyer again, with Joe playing everything but the drums. Becker and Beyer do a great cover of The Chi-Lites classic "Oh Girl," with Becker playing a different guitar for what would be each vocalist – a really nice piece of work with some great engineering. "Who Do You Think You Are?" is an amazingly simple track that sums up the essence of Joe Becker's style – a very simply but catchy rhythm line with a delicate lead track that seems to dance nicely on top of it. On "Don't Look Back," Becker is joined by drummer John Paoli, and they put together a great big bass-driven Motown-style track with some interesting guitar leads and solo taps. Guitarist Todd Duaneprovides the leaping and spiraling solo for "Season In Hell," another heavy bass track. He tosses in another recognizable tune – a great cover of the Commodores' "Nightshift." Becker's old friend, Laroo Leathers follows with a great solo harmonica track, "Grape Jelly." Joe Kelley steps back in and plays along on "Gloria's Revenge," inspired by the Shadows Of Night hit "Gloria." Delbert McClinton gets covered on "Back To You (B-Movie Box Car Blues)," showing that Becker can play funky and heavy. The cover of Marmalade's "Reflections of My Life" shifts back into a mellow and light mode, while "TC-720" (yes, named after the old reel-to-reel tape recorder) is a great one track one take piece. "Venus and Mars" is a great bouncy blues number, while "You're All I Need" is a simple and catchy acoustic track. "I Learned The Blues" is a great wrap to the album. The vocalist in unnamed, but seems to have a true understanding of the genre along with a good sense of humor.
The production and engineering are a bit rough and inconsistent, but only in the positive sense. The simple and basic sound is perfect for the blues – 'nuff said.
Any fan of blues guitar will enjoy this release. Joe Becker has proven himself to be a gifted technical guitarist and a musician who plays from the heart. Like the mystery vocalist on the last track says, "you gotta feel it and live it to be it," and Hot As Love proves that Joe Becker is "it." This is a true modern blues album. Enjoy!
Label: Indie – www.joebeckermusic.com
Web: http://home.comcast.net/~jbdotcom/index.html , www.myspace.com/joebeckerdotcom
Track Listing:
01 – Times Change (featuring Joe Kelley)
02 – Hard Times
03 – Hot As Love
04 – Oh Girl
05 – Who Do You Think You Are?
06 – Don't Look Back
07 – Season In Hell (featuring Todd Duane)
08 – Nightshift
09 – Grape Jelly (featuring Laroo Leathers)
10 – Gloria's Revenge (featuring Joe Kelley)
11 – Back To You (B-Movie Box Car Blues)
12 – Reflections of My Life
13 – TC-270
14 – Venus and Mars
15 – You're All I Need
16 – I Learned The Blues
Hardrock Haven rating: 9/10
by Alissa Ordabai
Staff Writer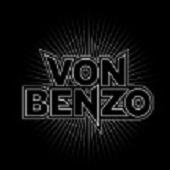 Sounding like a typical bar band pedalling an unpretentious concoction of Southern rock and punk oiled by an occasional dash of pop, this Swedish quartet still manages to show that there is more to their clichéd gravelly-voiced bad-boys-of-rock stance than an attempt to make a living out of pleasing the crowd on a Saturday night at your local.
Straightforward, simple harmonies and undemanding melodies is the foundation on which they base their act, but somehow they also know how to add enough swagger, style and panache to turn at least some of those songs into valid and independent artistic statements. "I'm On My Way" is one of those songs – a gloriously laidback, strutting highlight where singer Jay's rough-hewn, whiskey-soaked voice suddenly shows unexpected range and a taste for flowing, swaggering looseness.
"Die Beautiful" is another standout taking Jay out of his customary Hetfield-meets-Lemmy vocal mode – a country rock ballad with some real emotional depth boasting an ostinato chorus with illuminates this track to a hauntingly beautiful effect.
If every song on this record was in this way inspired, the band would be on its road to superstardom as we speak. So far, however, there is more work to be done on learning how to get out of the routine and the prescribed and to connect with what's going on inside. There is definitely more where those gorgeous standouts came from, but it will take more effort to tap into it properly.
Label: Orange Haze Productions
Track Listing:
1. And the Dead Said No
2. Let Myself Go
3. Poison
4. Sad Dead Me
5. I'm on My Way
6. I Don't Give a Good God Damn
7. Bad Father, Bad Son
8. Ain't It December
9. Black Eyes on a Saturday Night
10. MTV Killed Rock'n'Roll
11. Medicine
12. Die Beautiful
13. Move to Detroit
14. Jona Song
15. Demolition Man
Hardrock Haven rating: 6/10
by Trevor Portz
Staff Writer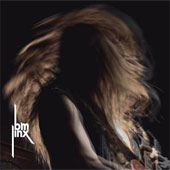 It's hard to decide whether or not rock and roll and dance beats were meant to be combined. A number of bands have tried it over the years—Kiss with Dynasty, Queen with Hot Space, Terrorvision with Good to Go—and the results have been mixed. Perhaps rockers aren't meant to dance, and dancers aren't meant to rock. NYC trio BM Linx are out to challenge this theory though, and on their sophomore release, Black Entertainment, they do more than their part to bring the rock and dance worlds together in blissful harmony.
Strangely enough, opening track "Valentine" is not only the weakest song on the album, but also seems to have little to do with what follows. The synth-laden, whiney track sounds incredibly dated, and boasts none of the noisy guitars or energetic vocals that define the band's sound on subsequent tracks. It's tough to say whether or not the track would have fit better somewhere deeper on the album, but it certainly did not deserve a home in first position.
After snoozing through "Valentine," everything takes an immediate turn for the better. "The Outlaw Jimmy Rose" sets the scene for what BM Linx are all about—loud, garage-rock guitar riffs and high-energy vocals gliding over danceable beats. Throw in a layer of acoustic guitars and the result is a classy-yet-dirty dance-rock anthem that gets the adrenaline flowing and the feet tapping. First single "Kids on Fire" follows in a similar fashion, but with a healthier portion of synthesizers that in this instance work to enhance the track rather than date it. Maybe the age of the synthesizer didn't die in the '80s, but instead took a long rest until people found a way to use it in a less embarrassing way.
After the initial storm of rocking tunes comes an interesting break in the weather, the instrumental "White Limousine." Boasting many layers of acoustic guitars, string accompaniment, and an almost Black Crowes-esque arrangement, the song acts not only a quiet intermission, but also one of the best tracks on the album. A second instrumental, "Defender," follows three songs later, but unfortunately doesn't live up to its predecessor's glory.
One interesting quality that guitarist/vocalist Tony Diodore possesses is the ability to somehow invoke everyone from David Gilmour to Glen Buxton when soloing, but without ever sounding like a direct rip off. Whether or not these artists acted as actual inspiration is unknown, but nevertheless their presence is felt and the result is a very raw-yet-refined guitar style. Diodore is also an accomplished acoustic player (a gift many electric whizzes lack), as showcased on the aforementioned "White Limousine," as well as on the closing track, an acoustic version of the debut album track "Understanding Orange." This soulful version closes the album with class and leaves the listener hoping for more.
All in all, BM Linx haven't necessarily created anything entirely new, but have done something many before them tried an failed—to make rock dancey without castrating it and stripping it of its innate grittinness. Maybe more rockers would be drawn to dance clubs if this was the quality music they could expect to hear.
Label: Craze Factory Entertainment
Web: www.bmlinx.com
Band Lineup:
Tony Diodore (vocals, guitar, synths)
Jonathan Murray (bass)
Andrew Griffiths (drums)
Tracks:
1. Valentine
2. The Outlaw Jimmy Rose
3. Kids On Fire
4. Red House Been Empty
5. Clean Dirt
6. White Limousine
7. Find The Water
8. 123Cat
9. Defender
10. Ives Park
11. UO Acoustic
Hardrock Haven rating 7.9/10
by John Kindred
Staff Writer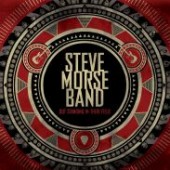 Taking a break from his regular gig as the guitarist for Deep Purple, Steve Morse returns with his latest studio release under his solo band moniker Steve Morse Band. Joining Morse on his musical adventures are bassist Dave LaRue and drummer Van Romaine. Together, they take us on a journey through various genres of rock, bits of classical, country, jazz and fusion.
A talent that excels within the context of several genres of music, it seems Morse knows no boundaries. He is quite comfortable merging his influences into the designs of any given song that he undertakes to write and record. Not necessarily a household name, Morse is well known and respected by his peers. Taking timeout for his personal endeavors, Morse along with his band mates, delivers fans his 12th solo studio album to date.
Out Standing in Their Field is an instrumental release of 10 new songs plus a live recording of "Rising Power." Morse struts, rocks and grooves. LaRue and Van Romaine provide the sound bed for Morse's guitar-driven jaunts. And at the same time, each has the freedom to shine as well.
Being proficient in different musical styles isn't the forte of most musicians. Yet Morse's skills are demonstrated as each song twists and turns from bluesy to country to shred. His technique is clean and crisp. His knowledge of music theory gives him a canvas to create entertaining arrangements that are fresh and unique.
Out Standing in Their Field is the perfect outlet for Morse to express his musical feelings. Instrumental rock fans will enjoy his latest studio album. The diversity of the music keeps the mind and ears alert in the ever-changing sonic landscape. A must-have release for Morse fans, you will be hard-pressed to find a guitarist as capable as Morse who. along with skill, also knows how to write a song.
Label: Eagle Records
Band:
Steve Morse (g)
Dave LaRue (b)
Van Romaine (d)
Track Listing:
1. Name Dropping
2. Brink Of The Edge
3. Here and Now and Then
4. Relentless Encroachment
5. John Deere Letter
6. More To The Point
7. Time Junction
8. Unnamed Source
9. Flight Of The Osprey
10. Baroque 'N Dreams
11.) Rising Power (Live)
Hardrock Haven rating: 8/10
by John Kindred
Staff Writer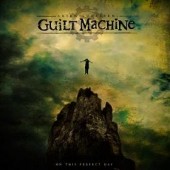 Arjen Lucassen continues his prog rock explorations with his new band Guilt Machine. Lucassen is known for his creative endeavors with his project band Ayreon. On this outing, he has built a band that consists of alternative rock singer Jasper Steverlinck, drummer Chris Maitland (formally with Porcupine Tree) and Lori Linstruth on lead guitar.
Written around themes of guilt, regret and secrets, Lucassen left the lyric writing to his partner, guitarist Lori Linstruth. These themes fuse the musical concept together without binding the album to a specific story line. Sterverlinck is then left to provide the emotional interpretation of the lyrics as he brings them to life with his voice.
The use of keyboards and synth sounds creates atmospheric tension as a building component to the epic musical arrangements that unfold throughout the studio effort. This builds into dark, dynamic ethereal textures that magnify the moodiness of the music.
The music doesn't stray too far from the writing style that Lucassen is known for. Each of the six songs combines soft, quiet passages with dark, heavy arrangements that pull from several genres of the rock landscape. Luccassen's creative machine manages to tap the best attributes of each player. Maitland's percussive skills lend to the overall heaviness of the music. Linstruth guitar solos fit the music and are expressive and fluid ventures. While Steverlinck finds a foothold in the prog rock community, delivering a solid vocal performances throughout the CD.
Guilt Machine allows Lucassen to continue to stretch his musical legs. His journeys take him on long and winding roads that touch on many musical elements and themes. This isn't an album that you will walk away humming the main melody lines from each song. The arrangements are complex and beg you to stop and listen to each song as they unwind. Musically, this album can stand on its own as an instrumental release. Most times, the inclusion of vocals is a plus, but in a few cases, they take the listener attention away from the music. Still, Luccassen and his band deliver a great studio album.
Label: Mascot Records
Band:
Arjen Lucassen – Guitar, bass, keyboards, mandolin, backing vocals
Jasper Steverlinck – Vocals
Lori Linstruth – Lead guitar
Chris Maitland – Drums
Track Listing:
1. Twisted Coil (11:43)
2. Leland Street (8:03)
3. Green and Cream (10:32)
4. Season of Denial (10:22)
5. Over (6:11)
6. Perfection? (10:46)
Hardrock Haven rating: 8/10
by Alissa Ordabai
Staff Writer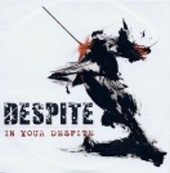 The debut release by Swedish metallers Despite is all about confident, tight riffing, fast-moving harmonies and death-style growling unified under the umbrella of a clear and precise thrash vision. Even with the album's demo-level sound quality, the band's gift for perfectly delineated compositional ideas comes through loud and clear on every track. They can handle complex time signature and can write beautifully elegant melancholy middle eight parts, but this outfit's gift for diversity goes beyond the usual set of standard skills expected of a thrash band. There is genuine feeling and a lot of heart in each of those tracks, and that makes this record stand out among scores of other thrash releases which choose to merely go through the motions.
Given enough time in a decent studio with a producer who knows what he is doing, Despite could really go places. So far; however, their level-headed, workman-like approach to marrying a romantic vision of metal to satisfying meat-and-potatoes thrash chops is as good a foundation as any young band can hope for. Their ability to write concise, perfectly balanced songs as well their passion for what they do, should, in the end, attract enough attention and resources to take them from clubs to arenas and beyond. Overall, the band is a welcome new addition to the legion of thrash adepts.
Label: Tractor Productions
Track Listing:
1. MindPlague
2. Rain
3. Beast in the Cage
4. Mechanical
5. Crehate
6. Rise Above
7. No Fucking Way
Hardrock Haven rating: 7/10
by Joe Mis
Staff Writer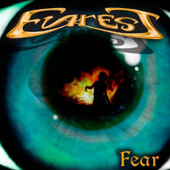 Evarest is the latest entry into the now somewhat overcrowded field of female-fronted power metal bands. Fear is the Czech band's debut effort, just released on Farvahar Records, and in all honesty, it is a fairly strong debut.
The nucleus of the band got together back in 1998 and went through a number of gyrations before settling into the current lineup, now called Evarest. Olaf (bass, backing vocals) and Pepa Fiser (lead guitar) added Honza Cinert (keyboards), Tomas Matula (rhythm guitar) and Eva Markvartova (lead vocals). They recorded and released a CD under the band name Candela in 2007, but added new drummer Zdeno and changed the band's name to Evarest after landing their current label.
Musically, Evarest is mostly power metal, but there are some tracks that are distinctly straight-up rock, and some are heavily tinged by blues rock and pop. This mixture of styles makes for an interesting listen and sets the band apart from some of the other new power metal groups. Their songs are varied in style, and fortunately, the band changes tempo and key, so the music is never dull or repetitive.
Eva is a very good singer, but occasionally a little rough around the edges – which is fine for the style of music. She doesn't seem like she is there simply because she is a woman, rather she is the lead singer and just happens to be female. Honza Cinert plays very understated keyboards – and plays very well without dominating the band's sound. He teams very nicely with the Tomas's rhythm guitars and plays lead along with Pepa. The guitars are well done and clean, with great crunchy and aggressive rhythm lines and nice soaring leads. Olaf, besides being a good vocalist, is a great speed metal bass player, able to give the others in the band a solid foundation to build upon.
"Intro" kicks off the CD with a big majestic sound – almost orchestral, and leads right into the high-energy "Searching For Lost Times," a power-metal track with some great guitars and the required tempo changes. "Fear" follows next and drops in with a soft keyboard intro that immediately explodes into a true progressive metal track. The guitars and keys step back and allow the bass, drums and vocals to carry most of the song. "Lost Race" allows Olaf to share some of the lead vocals with Eva, and the two play off each other very well without actually singing a duet. This track also lets Zdeno show off his massive double bass drumming skills, and Olaf manages to keep up with him on the bass. "For Goddamned Love" is, for the most part, a rock power ballad with an amazing keyboard opening and fabulous vocals and lyrics. "Hero's Fate" opens with some amazing and aggressive guitars and bass, and features a number of nice tempo changes and instrumental harmonies, making it one of the stronger tracks on the CD. "Requiescat" also features some nice keys, aggressive guitar work and more of Olaf on lead vox. "River of Death" is pure power metal with manic double bass and soaring guitars. "Go Away!" is a real change of pace – it is almost a late '80s /early '90s feel pop rock tune, very up tempo and a lot of fun. "Victory" wraps up the official release and is a fairly muted and low key instrumental. Bonus tracks are a demo version of "For Goddamned Love" and a Czech language version of "Requiescat," called "Porhoma."
The production and engineering are very European/power metal: Crisp and clean, with all instruments well balanced and precise. Much like many of Lacuna Coil's recordings, the vocals are not emphasized enough, sometimes getting buried in the music, making it tough to pick up all of the lyrics. Considering the vocal talents of both Eva and Olaf, Evarest could have done more with backing vocals or dubbing.
Fear is a very solid debut, and an enjoyable listen overall. While not perfect or groundbreaking, it is good fun, and the music is melodic and performed with a lot of energy and spirit. It would have been a better album had Eva's vocals been mixed louder, but then nothing is ever perfect. If you are into European power or speed metal, don't be afraid of Fear.
Label: Farvahar Records
Web: http://www.farvaharrecords.com/music/?id=2, http://www.myspace.com/evarestczech
Track Listing:
01 – Intro
02 – Searching for Lost Times
03 – Fear
04 – Lost Race
05 – For Goddamned Love
06 – Hero's Fate
07 – Requiescat
08 – River of Death
09 – Go Away!
10 – Victory
11 – For Goddamned Love (Demo Version)
12 – Porhoma (Czech version of Requiescat)
Hardrock Haven rating: 8/10
by Alissa Ordabai
Staff Writer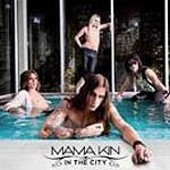 Overproduced, compressed sound, big riffs, raunchy guitar leads, instant-grip sing-along choruses and lyrics of debauchery, sex, and general hedonism all make these Swedish rockers' debut release an '80s aficionado's wet dream. If you still wear your ripped Levi's tight and bemoan the withdrawal of Aquanet from the market, this is as perfect a throwback to the golden age of glam metal as you're gonna get these days. Just make sure you have your reading glasses in hand when listening to this opus as you are guaranteed to be checking the release date on the back of this CD several times to make sure it says 2009, not 1989.
The good thing is that these boys know exactly who they are and go about their business with acumen and a precision of those who know the rules of the genre. The entire package answers the traditional glam metal demands perfectly: The chops are borderline virtuosic, and the songwriting follows the book to a tee. Philosophically, all these kids want are "champagne, chicks and rock 'n' roll," as they spell out on the closing track, while making it perfectly clear that they'll gladly pass on self-knowledge as well as the search for a meaning of it all.
A lack of at least one unique (or at least memorable) feature in this act is regrettable, but developing their own individuality is probably not an objective for this band at this stage. For now, their purpose is to serve as a living display piece in the museum of rock history, and the proficiency with which they go about this in itself deserves kudos. Measure them on a scale applied to individuals searching for the answers to the question of who they really are through a creative act, and it will all fall through, but to each his own. These guys' purpose is different, their sheer love for rock 'n' roll and their blistering chops will redeem them in the eyes of those who like to let it all hang out at a sweaty club on an '80s retro night.
Label: Leon Music
Track Listing:
1. Badge and a Gun
2. In the City
3. You Belong to Me
4. Mrs. Operator
5. Higher & Higher
6. Too Much
7. Fortune & Fame
8. Superman
9. You
10. Champagne, Chicks & Rock'n'Roll
Hardrock Haven rating: 7/10
by Trevor Portz
Staff Writer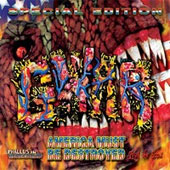 Wow, it's hard to believe that 17 years have passed since Gwar's third album, America Must Be Destroyed, was shat upon the metal world, and more amazing that 2010 will mark the 25th anniversary of the band. Gwar has never relented in its struggle to crush and enslave the masses, and though the initial shock and awe may have worn off, the band remain not only active, but relevant, continually touring, releasing albums, and at the very least, doing their part to give parental watch groups something to shudder over. But this isn't about where Gwar is now, rather a look back at their seminal 1992 metal masterpiece and how it holds up all these years later.
Having begun as more or less a costumed punk band, Gwar quickly refined their sound, incorporating elements of metal and thrash which seemed more in line with the monstrous characters the members portrayed. America Must Be Destroyed epitomizes this transformation, as only the attitude remains punk; the music is firmly rooted in '90s metal. The aggressive, driving, double-bass drum-laden tracks essentially create the heaviest of all of Gwar albums and also help to keep it from sounding overly dated.
The in-your-face metal style drives almost every song on the record. The opening triple threat of "Ham On The Bone," "Crack In The Egg," and "Gor-Gor" injects more than its share of adrenaline and helps to paint a mental picture of the band, surpassed only by its blood and guts, in-your-face live show. What Oderus Urungus (aka Dave Brockie) lacks in singing ability is made up for with attitude and an almost theatrical delivery. A liberal helping of gang vocals throughout the tracks also gives the impression of a band of violent "Scumdogs" ready to enslave a "captive" audience.
Though not quite as musically varied as later releases (Carnival of Chaos in particular), America Must Be Destroyed does feature its share of less mosh-inducing metal tracks. "Have You Seen Me?" acts as the album's most diverse piece, showing elements of jazz, scat, and thrash, all packed into just more than four minutes of music. It also happens to be the album's most lyrically offensive song, at least to those holier-than-thou, humor-free psychos that act as the real-life "Morality Squad." Though not as over-the-top, but far from being as G-rated as those it is reminiscent of, "Rock & Roll Never Felt So Good" feels almost like a late '80s hair metal leftover. "Pussy Planet," sung by original Beefcake the Mighty Mike Bishop, is a hilarious send up of the '90s Seattle grunge scene, most notably Nirvana, utilizing a riff plucked straight from "Smells Like Teen Spirit."
As humor-filled and sometimes silly as the songs may be, they never cross the line of becoming jokes themselves, as the members of Gwar actually manage to create top-notch heavy metal fare that is on par with any of the most popular metal of the day. The songs are well written and well played, and even at their most offensive, the lyrics retain enough wit and intelligence to keep them from becoming insipid. All laughter is expelled with the band, not at it.
In addition to the album itself, the 2009 reissue also includes a bonus DVD of Gwar's first direct-to-video, full-length film Phallus In Wonderland. Though not carrying the repeat-viewing necessity of later films such as Skulhedface, Phallus… still contains its share of classic Gwar moments as the band attempts to reclaim Oderus' stolen manhood, also known as the "Cuttlefish of Cthulhu." Feeling almost like an acid-fueled ride through Sesame Street's darkest corners, Phallus is mandatory viewing for anyone worth their weight in fake blood. It is a perfect companion piece to the album on which it is based.
Label: Metal Blade Records
Web: www.gwar.net; www.myspace.com/gwarofficial
Band Lineup:
Dave Brockie (Oderus Urungus)-Vocals
Mike Derks (Balsac the Jaws of Death)- Lead guitar and rhythm guitar, backing vocals
Michael Bishop (Beefcake the Mighty)- Bass, backing vocals; lead vocals on "Pussy Planet"
Brad Roberts (Jizmak Da Gusha)- Drums
Danielle Stampe (Slymenstra Hymen)- Backing vocals
Tim Harris- Lead guitar on "America Must Be Destroyed"
Lee Harris- Lead guitar on "Crack in the Egg"
Hunter Jackson (Edna P. Granbo)- Vocals on "The Morality Squad"
Dave Musel (Müsel)- Samples on "America Must Be Destroyed"
Tracks:
1. Ham On The Bone
2. Crack In The Egg
3. Gor-Gor
4. Have You Seen Me?
5. The Morality Squad
6. America Must Be Destroyed
7. Gilded Lily
8. Poor Ole Tom
9. Rock & Roll Never Felt So Good
10. Blimey
11. The Road Behind
12. Pussy Planet
Hardrock Haven rating 8/10
November 14th, 2009 at Uptown Theater in Kansas City, MO.
by Gary Dean Ash
Staff Writer
Ron Zombie's first headlining tour since '07 in support of the forthcoming release of The Hellbilly Deluxe 2. Zombie's longtime bandmates–guitarist John 5, bassist Piggy D and drummer Tommy Clufetos– join him on the trek, as will Nekromantix and Captain Clegg & the Night Creature, who open all shows.
Rob Zombie 2009 Photo Gallery
Photos by Gary Dean Ash
by Joe Mis
Staff Writer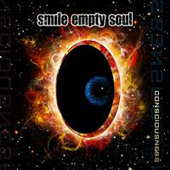 Consciousness is the latest release by the American post-grunge / alternative rockers Smile Empty Soul, and a very good release it is.
Founded as a trio way back in 1998, two of the original three members are still part of the project. Founding members Sean Danielsen (vocals, guitars) and Ryan Martin (bass) are joined by drummer Jake Kilmer, and the trio continues to build their own unique, more modern interpretation of the West Coast grunge sound. Take the best of Nirvana, clean up their engineering and tone down a little of Kurt Cobain's aggression, and bring in Linken Park's Chester Bennington to sing lead – that's as close to an apt description of SES's music as you are likely to find. After bouncing from label to label, it seems that they've found a well deserved home with EMI.
Consciousness is the band's third official release (they did have one album sit unreleased due to issues with an old label), and perhaps three is a lucky number for them. This trio manages to get a nice big guitar driven sound without sounding faked or overdubbed. Sean Danielsen is a very good singer and his vocal intensity matches the lyrical tone of the songs well. He can sing calmly and then reach down and really push without losing it – his range never exceeds his grasp, so to speak. He is also a solid guitar player, laying down some nice crunchy rhythm lines and some pleasant acoustic pieces. Ryan Martin and Jake Kilmer aren't slouches either. As well as being a very capable rhythm section, each shines when given the chance. A number of the tracks push the guitars into the background allowing either the bass or drums to carry the song (the incredible instrumental interlude "Atoll" is the prime example) – a true sign of a band that works as a team ego, and has the right chemistry to endure.
Lyrically the band follows the somewhat cynical tone of the grunge genre, focusing on the darker side of life, love and human nature – including a few choice shots at the financial industry ("Faker") and the Hollywood/L.A. lifestyle ("L.A. River"). The band does change tone a bit and wraps the album with a literal prayer for help and strength ("O'Lord"). The musicianship is consistently good and the vocal harmonies crafted by the band are fabulous – check out "Ban Nuys."
Smile Empty Soul mixes up their musical styles on Consciousness. Some of the tracks are hard-hitting and aggressive like "Faker" and "Walking Away". Others are a bit commercial sounding and would make great radio material ("Faceless", "Stay Alive"), and some are mellow and reflective ("Compromise" and "O'Lord"). No matter the tempo, the songs are well crafted and well executed, and the sound is always big and melodic. The fit and finish of this album makes these guys seem like a bunch of experienced old veterans, but no band member is out of his late 20s. They'll only improve with age.
The production and engineering are remarkably clean and unusually crisp for a grunge (or even a "post-grunge") style band – helping to set them apart from their predecessors. All the instruments are well balanced and the vocals understandable, and the band handles all styles and tempos well. No one aspect of Consciousness stands head-and-shoulders above the others, but the whole album is solid from start to finish.
Consciousness is a very good album, highly polished and a fine example of the post-grunge / alternative rock genre. It is a must-have for fans of the genre, and would be a great starting point for a old school grunge fan looking to expand their horizons without stretching too far. Smile Empty Soul wants to make music, and it shows. They should have a long and bright future.
Label: F.O.F. Label Group / EMI
Web: www.smileemptysoul.com
http://www.emi.com/page/emi/Discography_US/0,,12641~1038569,00.html
Track Listing:
01 – Faker
02 – We're Through
03 – Don't Ever Leave
04 – Compromise
05 – Faceless
06 – Stay Alive
07 – Walking Away
08 – Atoll
09 – Ban Nuys
10 – Alone With Nothing
11 – L.A. River
12 – Reflection
13 – O'Lord
HRH Rating: 8.5/10
by Alissa Ordabai
Staff Writer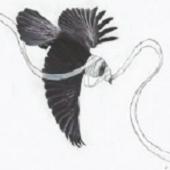 Minimalist industrial clang, spare booming chords, frantic percussion and growling that sounds like the last dying cries of a fallen warrior, all join in from the word go to create an air-tight atmosphere which the band will grapple with throughout the album – abandoning it, then embracing it again, then rejecting it, and finally uniting with it in an incestuous marriage of grindcore, grime, and hardcore.
Crude and primordial, but at the same time tense, precise, and unassailable, on their second album Gaza are showing off not only their ability to create a masterfully deliberate claustrophobic setting, but also their gift for escaping from a prescribed formula.
More than just an exercise in traditional grime-meets-grindcore values, the record soon goes from the initial vibe of airless suffocation straight into full-on hallucination with ominous industrial noises and echoes of psychedelia taking the listener on an intentionally spooky trip.
But the band doesn't let it all just dissolve and melt down. The standout "The Meat of a Leg Joint" moves the proceedings on, back to Gaza's signature raw reality, with frantic riffing and a cacophony of clashing guitar parts fighting for sonic space on top of polyrhythmic drumming. Add to this singer Jon Parkin's frenzied growling punctuated by high screams of the lead guitar, and you will appreciate how brilliantly Gaza have managed to get away from the album's initial premise.
Starting from a place which feels like an airless tomb, the record still manages achieve perfect balance, artfully employing tension and release and alternating frantic parts with slow ominous breathers. Things are finally brought to culmination on the final track, "Carnivore", a tense, angsty piece of music where Gaza finally let it all loose. Relentless high-pitched industrial noise builds up the atmosphere from alarm to hysteria as the album reaches its climax to the sound of frantic chanting, driving home the message that nothing can be suppressed forever – both in art and in society.
To sum all up, this is a perfect metal album – unpretentious, clever, and highly charged, delivering in equal measures guts, vision, and a sense of adventure. Buy.
Label: Blackmarket Activities
Track Listing:
1. It is How It's Going to be
2. The Kicking Legs
3. Bishop
4. The Biologist
5. Windowless House
6. He is Never Coming Back
7. Canine Disposal Unit
8. The Anthropologist
9. The Meat of a Leg Joint
10. The Astronomer
11. Tombless
12. The Historian
13. Carnivore
14. Hidden Track
Hardrock Haven rating: 7/10
by Trevor Portz
Staff Writer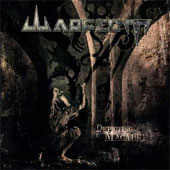 With what seems like millions of new bands trying to make their mark in the rapidly changing (though some would say dying) music industry, it's getting harder and harder for bands to stand out and make themselves known. Of course, as it's been said many times, everything in music has been done. The Ramones begat the Offspring; Helloween begat Dragonforce. It's just a matter of doing something louder, faster, bigger, or better than someone did before. So unless a band does something truly outstanding, or at the very least manages to mix things up in a fresh way, they can easily get lost in the crowd. Unfortunately, this seems to be the biggest bane to Swedish "Hellish Thrash Metal" gang Warfect, whose first full length CD, Depicting the Macabre, has just been released on Italy's My Kingdom Music.
On the surface, Warfect seem to have things pretty well in order. The members have created well-structured songs, are competent players, and have more than their share of new-band vigor. The problem comes from the general lack of creativity and inventiveness. Obviously drawing from many thrash and death metal greats ranging from Sepultura to Meshuggah, Warfect manage to do little more than rehash past ideas, never adding any of their own flavor.
The first six tracks on Depicting the Macabre are almost entirely interchangeable. They all follow the same basic pattern, with angry, Sepultura-esque vocals over the verses, and more melodic, clean singing during the choruses. This is certainly a popular trend in the metal world, but without any outstanding riffs, and with chorus melodies that are virtually indistinguishable, there is little left to warrant a repeat listen. They also fall into a current metal trap in which they rely more on riding their detuned E-string (or B-string—it's hard to tell anymore) than coming up with innovative, bone-shaking riffs. Songs become more monotonous than monstrous.
Now, despite its drawbacks, the album isn't without some high points. Lead guitarist/vocalist Frederik Wester is a fantastic soloist with an excellent ear for melody. His solos are reminiscent of James Murphy's work (particularly during his stint in Testament), and are chock full of note-perfect melodic runs and occasional double lead breaks. He never drifts into the old-school thrash habit of playing millions of notes that mean absolutely nothing, and if anything, his solos are the high points in the otherwise unmemorable landscape.
Two songs do serve to break the monotony of the rest of the album. "Never to Return," with it's layered acoustic guitars, Layne Staley-meets Chuck Billy vocals, and powerful melodic chorus recall such '90s staples as Metallica's "The Unforgiven," and would likely have had a chance at regular radio play had it been released 10 years ago. Following immediately after, "Harvest of Trinity" is a fast-paced, headbanging track that would surely be very effective in a live setting. It's hard to say if its placement after the "ballad" makes it seem more interesting though, as the final two album tracks seem more like a recap of the first six.
Time will tell if Warfect will ever make their way to the cold hearts of the metal masses, but without finding the X-factor that will define the "Warfect sound," it seems unlikely that they will be anymore than "just another" metal band.
Label: My Kingdom Music
Web: www.myspace.com/warfect
Band Lineup:
Fredrick Wester (lead guitar and vocals)
Håkan Karlsson (rhythm guitar and backing vocals)
Kristian Martinsson (bass and backing vocals)
Matthias Kern (drums)
Track Listing:
1. Creation
2. Heathen Reigns
3. Depicting the Macabre
4. Symbol of Submission
5. I Factor
6. Supervised Life
7. Never to Return
8. Harvest of Trinity
9. Truth Untold
10. Atrocity
Hardrock Haven rating: 5/10
by Trevor Portz
Staff Writer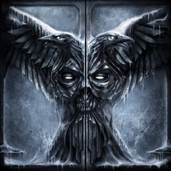 Acting as harbingers of the forthcoming winter season, Norway's Blashyrkh masters have finally returned with yet another work of frostbitten genius, All Shall Fall. Having been in hibernation for the last few years, Immortal's follow-up to 2002′s genre-defining Sons of Northern Darkness has certainly kept many fans' breath well bated. But while anticipation has been high, expectation has been even higher. Luckily, it seems that the period of rest has served it purpose, as the band have delivered another in a line of high-quality albums of epic, black metal art.
The seven tracks that comprise All Shall Fall act as a culmination of everything Immortal has done up to this point, but without sounding like a rehash of past ideas. Though unrelenting in general power and intensity, the album features a variety of tempos and dynamics rather than the constant storm of blast beats and relentless speed that plagues many black metal bands. Granted, hyperspeed playing is a main facet of the style and is one of its most impressive assets, but when overused, can deter from the overall affect and create a sort of monotony. Through its mix of over-the-top speed and more relaxed, perhaps even serene passages, All Shall Fall does not suffer this fate and is able to hold the listener's attention from beginning to end.
Without Horgh's frantic drumming, many of the songs actually would have fit perfectly with Abbath's hiatus-spanning I project. Several of the album's tracks, most notably "The Rise of Darkness," feature dark, melodic, repetitive riffs much more akin to the material of Between Two Worlds than most of Immortal's repertoire. All Shall Fall does well to bring I into the fold, incorporating it into the Immortal canon, whether intentionally or not. At the very least, it adds yet another layer of depth to Immortal's already very deep well.
What Immortal manage to capture—perhaps better than any other band of their ilk—is the feel of what they write about. The overall essence of their music is grim and cold, but in a way that serves to cause anxious excitement rather than icy sadness. They paint an image of vast, snow-covered kingdoms as beautiful as they are threatening. Par Olofsson's dark fantasy artwork that adorns the packaging brilliantly depicts this as well, serving only to add to the listener's own mental visualization. The members of Immortal clearly understand the importance of imagery and how it can add to the overall experience.
So the question remains, is this the definitive Immortal record? With so many great albums in their catalog, each with its own number of career-defining moments, it's hard to pin such an absolute title to this one. But it absolutely lives up to Immortal's legacy, and will only manage to build up longing and covetousness for yet another (hopefully soon forthcoming) full length. By most bands' 8th album, merely being anything short of an embarrassment is an accomplishment. The only embarrassment associated with this album will be that of other bands unable to create a similar masterpiece. Perhaps the title All Shall Fall is more prophetic than it at first seems.
Label: Nuclear Blast
Web: www.immortalofficial.com ;  www.myspace.com/immortalofficial
Band Lineup:
Abbath Doom Occulta (guitars, vocals)
Horgh (drums)
Apollyon (bass)
Demonaz Doom Occulta (lyrics)
Tracks:
1. All Shall Fall
2. The Rise of Darkness
3. Hordes to War
4. Norden on Fire
5. Arctic Swarm
6. Mount North
7. Unearthly Kingdom
Hardrock Haven rating 9.5/10
by Curt Hauff
Staff Writer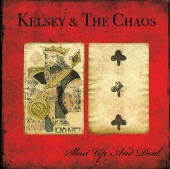 Kelsey and the Chaos may well be the next hot rising band. With Shut Up and Deal, the band goes all in with two aces in the hole, delivering a kick ass rock album.
Stylistically, the songs are decidedly jaded, dark love songs filled with passion and angst. From the opening feisty track "Against the Wall" to the final remake of Pat Benatar's "Heartbreaker", Kelsey delivers killer songs from the heart.
The musical accents and rhythmic style are similar to that of Paramore. Kelsey's voice doesn't sound unlike Hayley's either, adding to the strength of the comparison. There is a slight Pat Benatar influence throughout the album as well. "You Make Me Feel Alive" and "I Don't Need Anyone" are both tracks that bears the Benatar resemblance. If you listen to "You Can't Stop", you can easily imagine Vixen performing this killer track.
While love is the main theme, much like the female version of Boys Like Girls, the songs are far from ballads and traditional love songs. In fact "Where We Are" is the closest song to a ballad that the band offers.
"You're Not the First" is a departure from the rest of the album. Using the 808 style kick drum and a barrage of techno-style synth tracks, Kelsey and the Chaos create a colorful song that sounds like they spent the day with Eminem. It's as good as it is different.
It won't be long before Kelsey and the Chaos are selling out some respectable venues. With the release of Shut Up and Deal and a little support from radio and this band will be as well known as Paramore or Yellowcard.
Label: Tragic Hero Records
TRACK LISTING
1. Against the Wall
2. Wrapped Around Your Finger
3. You Make Me Feel Alive
4. You Can't Stop
5. Where We Are
6. You're Not the First
7. I Don't Need Anyone
8. Heartbreaker
HRH RATING: 8.5/10
by Derric Miller
Staff Writer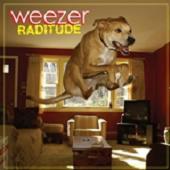 So, is it a badge of honor or a slap to the chops to be ridiculed by Daniel Tosh of Tosh.0 fame? Weezer probably doesn't care either way, but Tosh did pee in Weezer's punch when he quickly yet bluntly denounced their new album Raditude on his Comedy Central show. That aside, Weezer wasted no time in creating another studio release after 2008's successful by any account self-titled (or Red Album) effort. This time around, band brain Rivers Cuomo used strategery in co-writing with some of the industry's best pop songwriters, like Jermaine Dupri. What you get is probably the most mainstream Weezer album of all time … until their next one.
Thankfully, Jermaine wasn't the only cohort in the songwriting process. Butch Walker lent his skills to the opening track, "(If You're Wondering If I Want You To) I Want You To." This may be the duos' polysyllabic shout out to Cheap Trick — figure it out. Lament the fact that Walker doesn't get the notoriety he damn well deserves, this song is Pop Rock at its peak. You simply can't write a better opening song. While "Troublemaker" and "Pork and Beans" shined on the last release, "(If You're Wondering If I Want You To) I Want You To" picks up where those left off.
Up next is "I'm Your Daddy," a track written with Lucasz Gottwald, a dude known for penning some of Avril Lavigne's hits. The song is funny, remedially romantic, and catchy as hell.
The stadium anthem measurements go off the charts on "The Girl Got Hot," another song written with Butch Walker. This is the best song on Raditude, hands down. The story of the song is basically a girl the main character knew in junior high school grew up, and became immeasurably attractive, or, as Cuomo sings, "the thing I finally found with these other girls in town, she got hot, and they did not." Whenever the video comes out, they'll be all number one on MTV (if they still play music videos) and Fuse. It's almost criminal how effectively simple Weezer's music is. It's not supposed to be this easy.
"Can't Stop Partying" is a composition written with writer/producer/musician Jermaine Dupri. On the surface, it just feels like a bouncing, club-thumping drinking song. Weezer may be making a concerted effort to not just be the most popular Pop Rock in the world, but the biggest Pop band, which is a whole different animal. The rapping in the middle of the song will grate on those "Undone – The Sweater Song" or "Buddy Holly" fans from way back.
You get back to the expected on "Trippin' Down the Freeway," especially with the harmless normality of lyrics like, "You prefer to go to a volleyball game, I told you, that you couldn't be more lame." It's a song about trying/threatening to break up without actually doing so, because, hey, Lord Jim.
"Let It All Hang Out" opens with an '80s Hair Metal riff, and turns into a faux-remake of The Cars "My Best Friend's Girlfriend." Seriously, listen to the chord progressions and try not to think of Ric Ocasek.
Raditude doesn't really miss, except on the eminently annoying "look how different we can be" song "Love Is the Answer." It's obvious the collaborative efforts cut Raditude with a different swath than you've come to expect from Weezer, but 95 percent of it is still … rad. There's about eight hit songs on Raditude, if you round it down, and that's the real expectation every time Weezer releases new music. They should probably give a shout-out to The Cars, though …
Label: Interscope Records
Track listing:
1. (If You're Wondering If I Want You To) I Want You To
2. I'm Your Daddy
3. The Girl Got Hot
4. Can't Stop Partying (Polow version)
5. Put Me Back Together (Rich costy mix)
6. Trippin' Down The Freeway
7. Love Is The Answer
8. Let It All Hang Out
9. In The Mall
10. I Don't Want To Let You Go
HRH Rating: 7.8/10
by Derric Miller
Staff Writer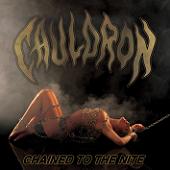 Any time a band devotes a song to the creation and imbibing of alcohol, you know they are on the right path. Cauldron did exactly that on their first full-length album, Chained to the Nite. Once you get beyond the fact they used the non-word "nite" instead of "night" in the title, you'll hear an album that is a mixture of Classic and Traditional Metal, NWOBHM, and even some Thrash thrown in for effect. The music is driving, full-throttle and gritty, while the vocals are measured, succinct not over the top, fitting the music perfectly. Cauldron is on to something rare …
Chained to the Nite's opener is "Young and Hungry," and it's an apropos way to describe the band, and their music. Immeasurably heavy riffs slam into with lead singer Jason Decay's effortless mid-range delivery. "We are calling out, we're shouting out … we're young and hungry!" goes the chorus, anthemic as Skid Row's "Youth Gone Wild" but of course in an entirely different Metal arena.
"Conjure the Mass" is an even meaner song, with a more heated rhythm section, especially from drummer Chris Rites. Because of Decay's vocals, it's tough to compare the band to anyone else, which helps set them apart from the others. "Conjure the Mass" is almost technical Thrash at times, with guitarist Ian Chain's intense riffing and solos, along with the extended rhythm passages.
It gets a little Spinal Tap-ish on "Chained Up in Chains." They couldn't have gone with, oh, "locked/bound/shackled/enslaved" or any of the other synonyms? Regardless, this is the crowd favorite when they hit the stage, so said Decay in his recent interview with Hardrock Haven while on their Waste the World Tour.
The first time they show another facet to their songwriting and musicianship is "The Leaven/Fermenting Enchantress." Were Cauldron a Power Metal or Doom band, this would be a tale of a seductive sorceress who wants to steal your soul, or worse. But in reality, it's about booze. The track begins with a foreboding passage, sort of like any Metal Church "ballad," and leads into a heavier, yet still slower, somewhat Doomy construction. If you listen to the lyrics, full of lines like "enchanting stare that leaves me wanting more," you could make the assumption it's about a female, but it's just the lustful stare of alcohol … and that's more beautiful than any seductress.
"Bound to the Stake" is another galloping track, and while "Chained Up in Chains" seems to be what the label is pushing, "Bound to the Stake" is the best song on the release. There's a sinister whisper to Decay's vocals, more emotional than anywhere else on the CD. Everything feels so dire. The chorus is the highlight on the CD, "Bound to the stake, there's no escape … death is on the way!" The churning rhythms, the witch accusations in the lyrics, the spirited guitar solo, these all make for one wicked cool Metal song.
They end Chained to the Nite with one of the best covers you'll ever hear, Black N' Blue's "Chains Around Heaven." It's a surprise that Cauldron would cover a band known as an '80s Hair Metal group, but Black N' Blue is as underrated as they get. Cauldron stays true to the original, but injects some venom into their version, while Decay's vocals are more soaring than anywhere else on the release. In that aforementioned interview, Decay said the band did this in one take, making it all the more impressive.
Cauldron is a dark surprise. They are probably even better than they are aware of. If their next release is as high quality as Chained to the Nite, their days of being an up and coming Canadian band will soon be behind them.
Label: Earache Records
Track listing:
1.Young And Hungry
2.Conjure The Mass Cauldron
3.Chained Up In Chains
4.The Leaven_ Fermenting Enchantre
5.Dreams Die Young
6.Bound To The Stake
7.Witch Trail
8.Midnight Hour
9.Chains Around Heaven
HRH Rating: 8.1/10
by Derric Miller
Staff Writer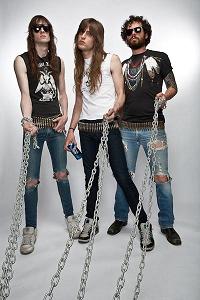 Cauldron bassist/singer Jason Decay checked in with Hardrock Haven in the midst of their Waste the World tour. Decay discussed the differences between touring the UK, Canada and the US; why they covered Black N Blue's "Chains Around Heaven;" his notoriety for being evicted for kicking down a neighbor's door who'd only listen to Metallica's S&M; what their new album Chained to the Nite is all about; and a whole lot more.
If you haven't heard Cauldron, they are leading the charge for a new wave of Metal that is part Classic, part NWOBHM, part Thrash, and all awesome. Tune in now to get to know the voice fo Cauldron, and pick up Chained to the Nite today!
(If the embedded player doesn't populate, click here to stream the audio interview.)
by Jonathan
Staff Writer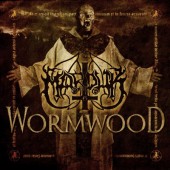 Black metal legends Marduk return with their latest release Wormwood. This CD is Marduk at the top of their game. Brutal yet very melodic, Wormwood takes the listener on a journey of hatred and detest. With its deliberately raw production and diverse selection of songs, Wormwood expands the boundaries of black metal. Of course, some listeners of black metal will complain because every song isn't based on speed. When a band has a vast history such as Marduk, they have every right to want to musically grow and explore. Wormwood does just that, and does so within the parameter of black metal.
"Nowhere, No-One, Nothing" blasts from the beginning; this up-tempo song is definitely not for the meek. In fact, nothing on this CD is for the meek. Adding to the dynamic with a full, slightly distorted tone, the bass takes to the foreground during a very melodic midsection, then wraps up with all the brutality it started with. "Funeral Dawn" is something a bit more experimental. The tempo slows down to a hypnotic grind, and surprisingly, the two songs work well together leaving the element of surprise as to what could possibly be next.
"The Fleshy Void" brings back the speed-induced madness that Marduk is known for. Not really a song in the traditional sense, "Unclosing The Curse" is a mood-setting interlude of darkness and despair. Living up to its name, "Into Utter Madness" picks up the tempo and delivers melodic insanity to the end. Once again, the bass moves to the foreground, this time during the outro. "Phosphorus Redeemer" is brutality at it's finest with no shortage of melody here either. "Redirect Perdition" would fall under the same experimental category as "Funeral Dawn." Both are as dark as the rest, just not as fast as, for example, the next song, "Whorecrown."
Wormwood shows even more diversity during "Chorus of Cracking Necks." Using an innovative power metal bridge, then back to its true black metal form; Marduk shows great discipline by fusing the two genres and making them work together. "Chorus of Cracking Necks" is a well-structured song that's sure to take people by surprise. "As A Garment" combines that hypnotic, experimental feel with a psychedelic black metal approach, creating a unique finale.
Wormwood is Marduk spreading their blasphemous wings; they lead us into the realm of true black metal experimentation.
www.marduk.nu
www.myspace.com/truemarduk
Tracklist:
1. Nowhere, No-One, Nothing
2. Funeral Dawn
3. This Fleshly Void
4. Unclosing The Curse
5. Into Utter Madness
6. Phosphorous Redeemer
7. To Redirect Perdition
8. Whorecrown
9. Chorus Of Cracking Necks
10. As A Garment
Hardrock Haven rating: 9/10
by Trevor Portz
Staff Writer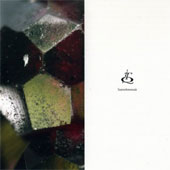 With so much of the new music coming out sounding like a blatant rip off of an already established band, generally performed with not only less honesty and integrity, but subpar musicianship as well, it's nice to see that creativity is not a thing of the past. Sure, blending styles, mixing harsh and clean vocals, and even joining folk instrumentation with electronics and amplification have all been done, but that doesn't mean that every permutation has been attempted, nor that there isn't a way to build and improve upon that which has already been discovered. Italian sextet In Tormentata Quiete have managed to do just that—they've put their own unique spin on extreme music, and have done so exceptionally.
Hailing from Bologna, Italy, In Tormentata Quiete plays what has been deemed "emphatic music," and though this may not be a common—or even meaningful—label, it serves the band well, as they defy any other description. Incorporating elements of Italian folk, progressive rock, black metal, hardcore, and a slew of other styles, they are certainly beyond a simple a one-word descriptor. Contemporary bands that would fall into a similar category (and perhaps will now be known as playing "emphatic music") would be such luminaries as Vintersorg, Arcturus, and perhaps Stolen Babies to an extent.
Initially coming together in 1998, founders Lorenzo Rinaldi (guitars), and Antonio Ricco (keyboards) have gone through several line-up changes, but have assembled a team of stellar musicians, as well as a number of guests, to create their latest endeavor, Teatroelementale (translated roughly as Elemental Theater). Utilizing a number of instruments, both common and uncommon in extreme music—guitars, drums, bass, piano, saxophone—along with male and female clean vocals, as well as both high black metal screams and low death metal growls, the band is able to create a dramatic and dynamic masterpiece that is as theatrical as it is powerful. Giovanni Notarangelo's clean vocals are passionate and varied, delivering a spectrum of emotion often associated more with opera than metal. Coupled with Marco Vitale's screams, the listener is left with a perfect balance of beauty and filth, sacred and profane.
Though the vocals certainly play a key role, the music is equally varied and creates a similar balance. With extended folk metal passages and Pink Floyd-like psychedelic jams melding with hyperspeed blast beats and headcrushing heaviness, the group manages to always keep the listener's attention and never becomes overly repetitive. Perhaps what In Tormentata Quiete do best though, is combine all of the various styles in such a listenable and seamless fashion. The listener isn't subjected to a barrage of sudden style changes, but rather an ever-flowing string of emotions—from anger to sadness to joy—sometimes intertwined, and sometimes isolated.
The album is interspersed with a series of monologues, which feature spoken word passages by Antonio Ricco. Though they would most likely be far more meaningful and helpful in carrying the story to an Italian speaker, they somehow do not manage to detract from the overall vibe of the album, and instead act as calm interludes between the musical deluge that comprises the proper songs.
The album's production is as stellar as the songs and performances it serves to illuminate. Even in the most layered instances—passages featuring guitars (both electric and acoustic), violins, and multiple voices—nothing is ever lost or buried. All of the instruments are clearly heard, but also mixed in a way to avoid an overwhelming wall of sound. Though it appears rarely, even in the event of a blast beat the snare is never lost, a feat many extreme metal producers have yet learned to accomplish.
There certainly isn't much negative to say about this album, with the saxophone solos being the only low point (though this is more based on reviewer opinion than anything else). Of course, for a band that successfully created a three-part harmony of clean male and female vocals and an Enslaved-quality screech, it's hard to be too disappointed.
Label: My Kingdom Music
Web: www.myspace.com/intormentataquiete
Band Lineup:
Marco Vitale (screams)
Giovanni Notarangelo (vocals)
Lorenzo Rinaldi (guitars)
Maurizio D'Apote (bass)
Antonio Ricco (keyboards)
Francesco Paparella (drums)
Tracks:
1. Discorso Sul Teatro Drammatico
2. L'Alchimista
3. Monologo
4. La Danza Del Fuoco
5. Monologo
6. Il Pianto Della Terra
7. Monologo
8. Dell'Uomo E Del Vento
9. Monologo
10. Il Canto Del Mare
11. Monologo
12. Le Illusioni Del Vento
13. Monologo
14. Del Mare Alla Luna
15. Epilogo
Hardrock Haven rating 9.5/10
by Justin Gaines
Staff Writer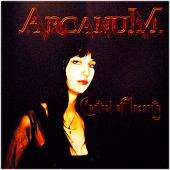 Control of Insanity is the latest release from Swiss hard rock/heavy metal band Arcanum. The band plays a fairly straightforward mix of hard rock and heavy metal that emphasizes the vocal talents of frontwoman Gabi. Her voice is husky, sultry and almost theatrical at times, and is a welcome change of pace from the legions of opera metal or poppy gothic metal female singers flooding the scene these days.
Musically, it's hard to come up with a good comparison to Arcanum's sound. Unfortunately it's not because the band is particularly unique, but rather that their sound is a bit too generic to really stand out. The musicianship is perfectly solid, and the album is fairly well put together in terms of production. Control of Insanity was mixed and mastered by Andy Dormann of fellow Swiss rockers Charing Cross. Dormann also provided lead guitar on a few tracks. The problem may lie in the songwriting area. Take away Gabi's vocals and there's just not anything memorable left. No great hooks, no powerful melodies; aside from a few decent solos this could be the work of any number of local bar bands. Even the vocals stumble a bit at times.
There is real potential here, and that's worth pointing out. If the band's songwriting can improve enough to match their musical talents, Arcanum could be a welcome addition to the female-fronted metal scene. Right now though, they have a "not quite ready for prime time" feel, so it's hard to give Control of Insanity a decent recommendation. Maybe next time.
Label: Independent
Track Listing:
1. Metal Gods
2. Losing Control
3. Free
4. Wish
5. Fears of Mankind
6. Rules
7. I Gonna Fall
8. Lovestorm
9. Toxic Passion (2009)
10. Watch Out
Lineup:
Gabi – Vocals
Mato – Bass
Sile – Guitar
Hagar – Drums
Online: www.arcanum-rock.ch
HRH Rating: 5/10
by Derric Miller
Staff Writer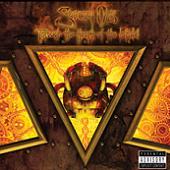 When you think of the most influential bands of all time in Hard Rock/Metal, you probably think Black Sabbath, Led Zeppelin, maybe even KISS. What you absolutely never, ever think is Limp Bizkit. In that same vein of thought, singers like Ozzy Osbourne, Ronnie James Dio, and Rob Halford influenced thousands of singers to get on stage, but Fred Durst, probably zero. Scratch that, because Special Ops' singer Abe Froman uncannily channels Durst on much of the third full-length release from Canadian Metal band Special Ops, and their strangely likeable new album, Through the Heart of the Infidel.
Before you start thinking Special Ops is a clone of Limp Bizkit, don't. While there are a few rap passages on the first single "Pressure," they aren't done by Froman. The heaviest Limp Bizkit ever played, that's where Special Ops picks up, and takes it much further than Limp Bizkit ever could.
The album launches with "HM," and it's a nasty-down tuned riff-fest with cutting leads from guitarist Akbar Johnson. At only a little over two minutes in length, you get to hear stark rhythm changes and some expert drumming from Clarence Mcgillacutty. It's more of an introduction before they lace into the next, fuller track.
"Snake Bite" owns a bouncy beat, something you could mosh too but would need some sense of rhythm to do so. It's not a slap in the teeth to call Special Ops danceable, because they are, just not in "that" way. It's all high-energy pounding, it's Metal, but it's also hooky and repetitive enough to make you move. The chorus, "She said, it'd be better when I'm dead, put a bullet in my head, cuz I don't love you anyway," is one of those sadistically addictive refrains you'll have to yell along with. Like P.O.D. and Ill Nino, Special Ops walks the fine line between rapping and singing at times, but it's not nearly as irritating as those bands for some reason.
The first track they slow it down and show they can use atmosphere and nuance to tell the story is on "What You Did." Current bands like System of a Down are expert at this type of song, subdued at the onset and then launching into a heavy, shouting vocal passage. It's the weird backing moans that will remind you of Durst again, though. The guitar lead is curious and cool and reminds you of no one else.
"Amber" allows bassist Waldo Thornhill to steal the show during the opening, with his pumping lead just accompanied with more Durst-like vocals. Musically, you can hear how talented these guys are; it makes you wish they'd go away from a Nu Metal slant and into just the Metal arena.
Of course, the Metal arena probably wouldn't dig their first single, "Pressure." The quirky guitar riff, melodic and playful, grinds into a down tuned massive riff, suddenly bouncing back to the quirkiness during the next verse. Definitely a unique song. The awful part is the rap section about two minutes in. It's been proven time and time again, you either like rap or you don't. People who dig Jay Z don't want to hear the new Slayer, and vice versa. There is no crossover potential here; do you think Five Finger Death Punch would stray into this forest? That's where Special Ops needs to be headed.
Through the Heart of the Infidel, just an odd name for the album considering the kind of music they play, ends with "Anthem of Deceit." The nearly Middle Eastern guitar riff is freakin' cool as all get out, and the spitting vocal rhythms hearken back to System of a Down. "Multi-faceted" is the best term to define Special Ops, because they can do damn near anything they want, and do it well.
If this album came out about 10-15 years ago, Special Ops would have a better chance to break into the mainstream. Metal fans today are mostly having an allergic reaction to Nu Metal; why do you think Chester ditched Linkin Park? Still, there is nothing done poorly here, the musicianship (especially in the rhythm section) is top-tier, the Froman knows how to sing in a myriad of styles. There isn't a ton of music being released like this today, and it's way more Metal than Nu, but any "Nu" might be too much for some listeners, which would probably be unfortunate considering there's a lot to like on Through the Heart of the Infidel.
Label: Independent
Online: www.opsmission.com
Track listing:
H.M.
Snakebite
Hard-Ass
What You Did Today
Amber
Pressure
Monster In Me
Full Circle
Sweet Accessory
Anthem Of Deceit
HRH Rating: 7.1/10
by Justin Gaines
Staff Writer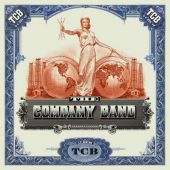 The Company Band is another side project of Clutch vocalist Neil Fallon, though it's a lot closer to the Clutch sound than the jazz/rock The Bakerton Group was. Fallon is joined by drummer Jess Margera (CKY), singer/guitarist Jim Rota (Fireball Ministry), and bassist Brad Davis (Fu Manchu) as well as guitarist Dave Bone, making The Company Band a stoner rock supergroup of sorts. The band's debut EP Sign Here, Here and Here was just a warm-up for this, their debut full-length release.
With producer/engineer Andrew Alekel (Foo Fighters, Queens of the Stone Age) at the helm, The Company Band serves up 10 completely heavy, completely rocking songs that are full of thick, Sabbath-inspired riffs, serious groove and an irreverent, tongue-in-cheek attitude. Songs like "Hot Topic Woman" and "Love Means Never Having To Say You're Ugly" tell you what kind of sense of humor these guys have, and it only makes this rocking album that much more fun. Fallon delivers a particularly impressive performance; his powerful voice serving as the perfect counterpoint to Rota and Bone's thundering guitar work and Davis and Margera's relentlessly heavy rhythms. He is particularly spellbinding on the album's sole slow number, the haunting "All's Well in Milton Keynes."
The Company Band is just a really solid, really heavy, groove-laden hard rock album with a sense of humor and a lot of personality. Clutch, Fireball Ministry, CKY, and/or Fu Manchu fans are the natural audience for this kind of music, as are fans of The Atomic Bitchwax, Monster Magnet, Brand New Sin, Them Crooked Vultures and just about any other rock band heavy enough to rattle bongs.
The bottom line: The Company Band rocks. Big time.
Label: Restricted
Track Listing:
1. Zombie Barricades
2. It's a Confusing World
3. Djinn and Pentatonic
4. Inline Six
5. Hot Topic Woman
6. All's Well in Milton Keynes
7. Who Else But Us?
8. CD&W
9. Love Means Never Having To Say You're Ugly
10. Lethe Waters
Lineup:
Neil Fallon – Vocals
Jess Margera – Drums
Jim Rota – Guitar/Vocals
Dave Bone – Guitar
Brad Davis – Bass
Online: www.thecoband.com
Hardrock Haven Rating: 7.5/10