Twenty Years Ago: In Memory of Steve Clark
Twenty Years Ago: In Memory of Steve Clark
by Alex Barbieri
Staff Writer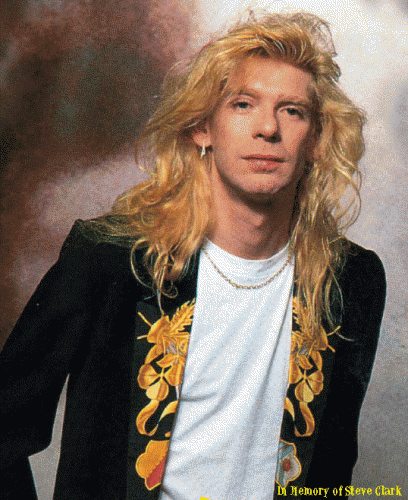 January 8, 2011 marks 20 years since the premature passing of Def Leppard guitarist, Steve Clark. This holiday season, raise a pint in honor of "Steamin' Steve" and the musical legacy he left behind.
To Def Leppard, Clark was family; a mate who they practiced with in a garage in Sheffield, England, and went on to conquer the world with. To Clark's girlfriend Lorelei Shellist, he was the love of her life. In her memoir, "Runway Runaway," Shellist describes Clark as a brilliant musician and songwriter tortured by insecurity, alcoholism and the suppressed need for his father's approval. If only Clark knew how much he was and still is loved.
From a songwriter's perspective, Clark was known as a "rif master" with an uncanny ability to pull musical "bits" out of nowhere. His influence on Def Leppard's greatest moments are many: The intro to "Gods of War," the solo in "Hysteria," and of course the instrumental that has become his posthumous soundtrack, "Switch 625."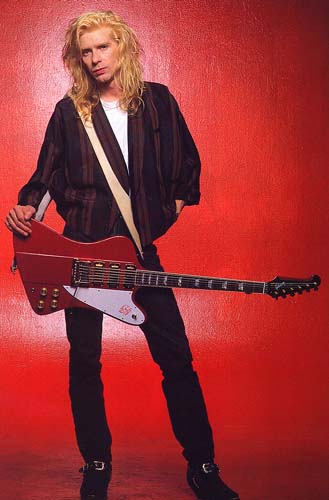 Live, Clark's playing was all feel: white Les Paul slung low, chords a bit sloppy ala "Keef;" a rock god in the 'round in tight cropped jacket, scarves and blond mane flowing; "White Lightning." Was there anything more rock 'n roll? In his own cool, quiet way, Steve Clark contributed more to rock 'n roll than he will ever know.
The memory and music of Steve Clark remains strong for a simple reason: his authenticity. In our digital download world, Clark's playing represents real feel and talent largely missing in music today. You wanna rock? Or better yet teach your kids to rock? Turn up Def Leppard's High 'n' Dry. Rock school is in session.
One hopes the result will be that Clark's playing inspires budding guitar heroes to back away from the Pro Tools, work on writing songs rather than being famous, close their eyes … and just play. And above all, have confidence that they are talented and loved.
On Jan. 8, 1991, Stephen Maynard Clark, aged 30, died from a fatal combination of prescription drugs and alcohol. We miss you, Steve. Cheers, mate.
Watch Steve do what he did best: "Hysteria" live on YouTube:

Memories of Steve Clark and "Switch 625" by Def Leppard:

Read a page dedicated to Steve on defleppard.com:
http://www.defleppard.com/band/steve.asp
Read the tribute page from Lorelei Shellist's "Runway Runaway":
http://www.runwayrunaway.com/page18
Visit steveclarkguitar.com, a well-done website in loving memory of Steve:
http://www.steveclarkguitar.com/