Sydney Soundwave Festival 2011
February 27, 2011 at Sydney Olympic Park in Sydney, Australia.
by Cameron Edney
Guest Staff Writer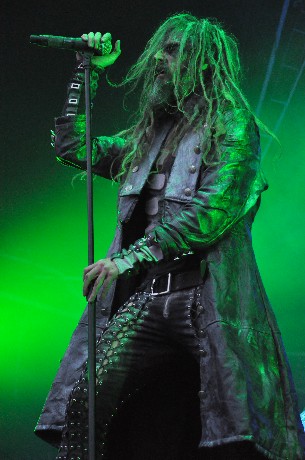 For those of us who have already experienced the Soundwave Festival train this past week how fucking AMAZING was that!
So many amazing sets, I don't even know where to begin, but give me time and there will be a full coverage review going around! No doubt highlights for me included Stone Sour, Nonpoint, Dimmu Borgir, Taking Dawn, Devildriver, Rob Zombie and Iron Maiden.
After covering 26 of the 60+ artists on the bill we've finally compiled a ton of great photographs for your viewing pleasure. Anyways enough from me, it's time for the pictures to tell the story of what was one hell of a kick ass day for rock, punk and metal lovers in Sydney!
Featured bands include:
30Seconds to Mars
36 Crazyfists
Breath Carolina
Bullet for my Valentine
Devildriver
Dimmu Borgir
Every Avenue
High on Fire
Ill Nino
Kylesa
Murderdolls
MXPX All-Stars
Nonpoint
Primus
Rise to Remain
Rob Zombie
Sevendust
Slash
Stone Sour
Taking Dawn
The Sword
Trash Talk
Sydney Soundwave Festival Photo Gallery
Photos provided by Cameron and Aimee Edney