LIVE! : KEEL & Acoustic
by Deb Rao
Staff Writer
April 12, 2011 at Vamp'd in Las Vegas, NV.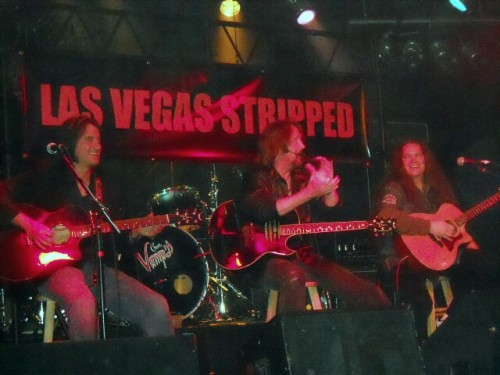 Every once in a while the stars align to bring you an amazing evening of pure rock and roll magic. Tonight for the first time in their 27 years as a rock and roll band the members of Keel featuring Ron Keel, Marc Ferrari and Bryan Jay performed an acoustic set at Vamp'd in Las Vegas, Nevada on April 12th.
Every Monday evening, Ron Keel of Keel hosts an Open Mic night beginning at 8 P.M. Tonight the All Star special guest feature unveiled a special acoustic evening with members of Keel featuring great acoustic renditions of their biggest hits.
Ron and the boys hit the stage at 10 P.M. for a 30 minute set opening with of one their biggest hits," Because The Nights" from The Final Frontier. The bar was rockin' as fans came out to support this special event and also in the house spotted were a few well-known rock and roll 80′s celebrities including Paul Shortino. Also, I have to note that Paul will be the featured guest on Monday April 25th.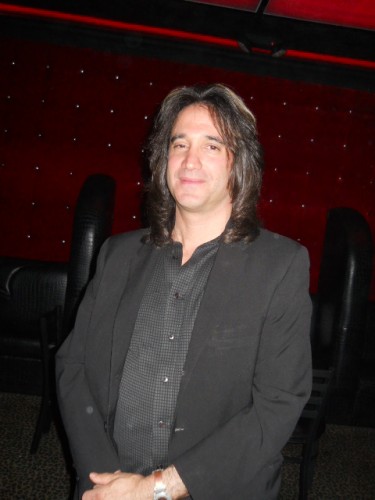 The Keel acoustic set really demonstrated the melodic vocals of front-man Ron Keel. The band performed numerous hits including "Tears of Fire", and one of my personal favorites "Does Anybody Believe." from their recent release Streets Of Rock And Roll. Ron also dedicated this song to the victims of the recent Japan Tsunami. A very inspiring moment indeed.
It was very exciting to be part of rock and roll history. It is not very often you get to hear these Keel classic hits performed in a very up close and personal setting acoustically performed. The members of Keel had a great time onstage. The tone of the set was spontaneous and stripped down featured in a coffeehouse setting in one of the coolest rock and roll venues in town. It was really enjoyable to hear Ron sing these songs acoustic. I have always said a good song stands alone with just a guitar. Keel surely proved this tonight!
When I asked Marc Ferrari his take of the evening he responded,"It is very challenging to play acoustically but tonight was a lot of fun."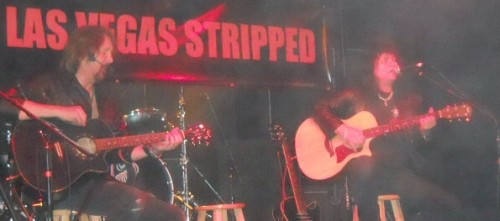 Keel ended their set with "The Right To Rock." But the fun didn't end there. Paul Shortino joined the band onstage for a little blues as Ron and Paul performed a vast array of blues hits including "Midnight Rider", and "Lets Get It On". The place to be on Monday night in Vegas is at Vamp'd with Ron Keel featuring some of the best talent in Sin City. For up to date info please visit www.facebook.com/ronkeel.