Ron Keel of Keel
by Deb Rao
Staff Writer
Ron Keel Discusses Las Vegas Stripped at Vamp'D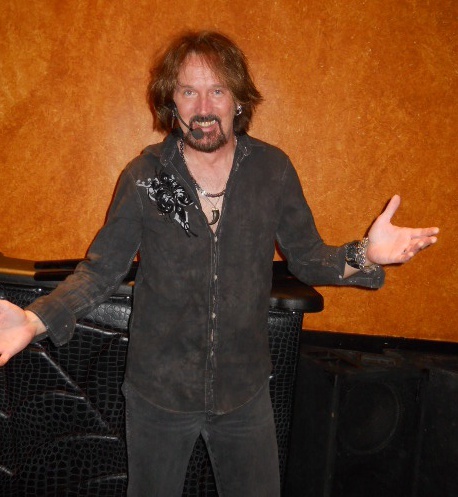 If you are looking to find the hottest up and coming acoustic acts in Las Vegas then your search is over! Do you remember when great melodic songs filled the airwaves in the '80s? Well good lyrics and stellar song-writing are back in focus once again. Finally, there is an open mic in town that is run by legendary rocker Ron Keel of Keel every Monday night at Count's Vamp'd on 6750 West Sahara Ave, Las Vegas, NV. called Las Vegas Stripped. Doors open at 8:30 P.M. with a $5 cover charge.
I had the privilege of performing at Las Vegas Stripped last Monday night. Count's Vamp'd (formerly Feelgoods) has a great rock and roll ambiance and huge sound system. Every performer gets to perform 3 songs and it is a great opportunity to test out new material and network.
Legendary rocker Ron Keel kicked off the festivities and performed an opening set of songs that included "Bring It On", Bob Seger's "Turn The Page', and Bad Company's "Shooting Star." It was great to hear Ron perform acoustic. After each performer Ron performed a couple of songs live to keep the venue rockin'.
During my set onstage, Ron joined me on one of my favorite cover tunes "Because The Night." There was a great mix of songwriters performing including Bud Mickle from Vegas. On Monday April 11 Ron a has very special Las Vegas Stripped planned that will feature Marc Ferrari and Brian Jay of Keel. So c' mon down and join the fun.
I had the opportunity to discuss Las Vegas Stripped with Ron Keel.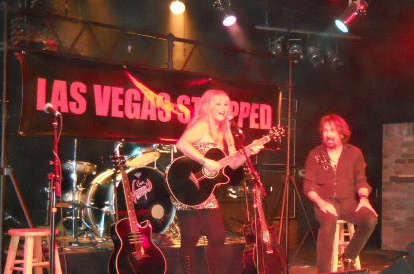 HRH: Ron, we are all very excited at Hardrock Haven. You are playing an acoustic gig and hosting an open mic here very week at Vamp'd in Las Vegas. Tell us how this all transpired.
Ron: First of all, I am a huge fan of Hardrock Haven. It has been one of my favorite sites for many years now. They have been very good to me. I appreciate the support. I am doing an acoustic jam/open mic night and hosting it at Las Vegas's premier nightclub here at Vamp'd every Monday night. They just gave me the night to do what I want. It is a great opportunity to hang with other musicians and get some Rockstar friends down and play and have a good time here in Vegas on Monday.
HRH: What songs can we expect to hear tonight at the show?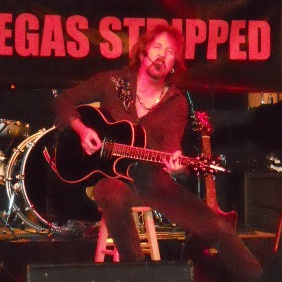 Ron: I actually have no idea what I am doing. I make it up as I go along. I normally include as many Keel songs as possible including "Because The Night," "Tears Of Fire," and "Does Anybody Believe." They all work great in an acoustic format. I am pretty fearless when it comes to playing acoustic. I am not afraid to pull out some Black Sabbath or the "Right To Rock." Whatever the mood strikes me. We do have the Keel guys coming in next week on April 11. I am excited about that. Brian Jay and Marc Ferrari from Keel will be here next Monday night doing the Keel Stripped Show. I am excited about that.
HRH: What is new on Keel's horizon?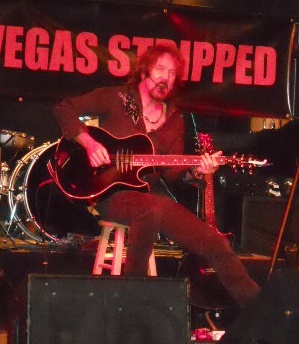 Ron: We are busy setting up tour dates. We got some festivals this summer in the Midwest and Madison, Wisconsin and in Grand Rapids with Slaughter and some of our friends. Then we go to Europe this September or October. We are actually going places we have never been like Switzerland. We are going back to the Netherlands. So we are real excited about that.
HRH: Will we hear a Ron Keel solo album in the future?
Ron: You never know. I try not to plan too far ahead. You never know what life will bring. I have done a couple of solo albums Alone At Last. One of my acoustic CD's is one of my personal favorites. Right now as far as rock music my focus is on Keel. I try to stay busy and play music as fun and stay out there and work with the fans. You never know what to expect from Ron Keel. I think my fans have learned that. I appreciate them coming along for the ride for the next 25 years.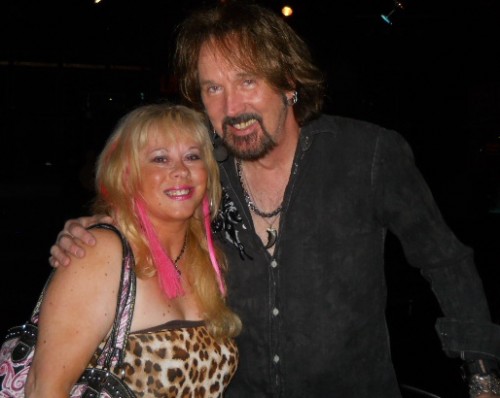 For more info visit www.facebook.com/ronkeel
Photos apprear courtesy of Deb Rao