Tore St. Moren : The Journey / Benedict's Song
by John Kindred
Staff Writer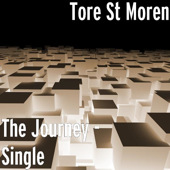 In the Hard Rock and Metal communities, Tore St. Moren most notably is known for his role as one of Jorn Lande's primary guitarists. Sharing this role in Jorn's band since 2000, Moren has been featured on six studio albums, two compilation albums, one live album and video, and a tribute album to Ronnie James Dio. However, his body of recorded work extends beyond his role in Jorn.
Moren founded the band Carnivora in 1999 and released two albums, '04's Judas and '06's Re-Incarnal on Facefront Records. In 2003, he became a member of the band Rain and in '06 recorded the album Stronger. He also appeared on the album Sideshow Symphonies, which was released by Arctutus '05.
With such a busy schedule, one might ponder the question as to "… what will Moren do next?" And the insight you might glean from that question is a solo instrumental album, which Moren started working on a year ago.
Joining forces with Shredguy Records, Moren's dream to release his first solo studio album slowly is coming to fruition. As that day approaches, the label has and will release a few songs from the upcoming album. In February, the first song, "The Journey," was released and was made available in digital format at iTunes and Amazon. Following that release, the label this month dropped a second song titled "Benedicte's Song," which also is available online. Both songs give us a glimpse of what we might expect for this as-of-yet untitled studio album.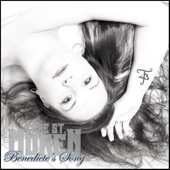 Of the two songs, "The Journey" is the heavier one. The arrangement features some nice dynamic changes that highlight both the lead and rhythm guitars. Furious lead playing intermingles with the use of the WAH pedal and exotic scales. Moren blends in harmony guitar parts throughout the song, providing another nice dynamic within the context of the music.
"Benedicte's Song" is a melodic number, seemingly inspired maybe a bit by classic Michael Schenker. With a slower tempo this isn't a tear-jerker ballad, the song has more of a rock opus feel that pushes forward to its majestic climatic chorus and has a pure, positive energy built on feeling and passion.
Although this is just a brief introduction to Moren as a solo instrumental artist, the songs highlight a mature and inspired musician. He can "shred" but understands melody and phrasing. He certainly knows how to let the music breath. He displays is well-rounded talent with high-caliber rhythm and solo performances. Fans will be impressed and will be licking their chops while waiting for the full album to be released.
Genre: Hard Rock / Metal Instrumental
Label: Shredguy Records
Digital Download available for purchase at:
Hardrock Haven rating: n/a
Discography:
Arctutus
Studio album: Sideshow Symphonies
Carnivora
Studio album: Judas · Re-Incarnal
Jorn (Lande)
Studio album: Starfire · Worldchanger · Out to Every Nation · The Duke · Lonely Are the Brave · Spirit Black
Live album: Live in America
Cover Album: Unlocking the Past · Dio
Compilations: The Gathering · The Dukebox
Video: Live in America
Rain
Studio album: Rain