Tribute to Scott Columbus of Manowar
Tribute to Scott Columbus of Manowar
by John Kindred
Staff Writer
Scott Columbus
(November 10, 1956 — April 4, 2011)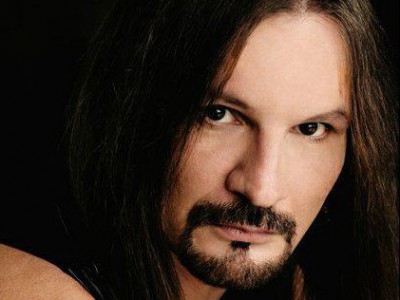 Former drummer for the Heavy Metal band Manowar, Scott Columbus, died on Tuesday, April 4, 2011. Columbus, a native of Fair Haven, lived in Syracuse, New York.
Columbus joined Manowar in '83, replacing Donnie Hamzik, on its sophomore studio release Into Glory Ride. The impact of his heavy-hitting technique was so "vicious" that custom stainless steel drum kits were built to handle the amount of abuse that shredded his standard wood kits. The stainless steel drum kit soon was dubbed "Drums of Doom." Columbus appeared on five studio albums and as well as toured with Manowar from '83 to '90.
Replaced by Rhino after his departure in '90, Columbus was off the musical map for six years. In 1996, he returned to the band recording three more studio albums as well as three live albums. His final stint with Manowar lasted until '08 when, "Mr. DeMaio [Joey DeMaio, MANOWAR bassist/mainman] and myself agreed to disagree on a few points of interest," stated Columbus in an interview with Classic Rock magazine.
At the time of his final departure from Manowar, Columbus had recorded eight studio albums, three live albums, appeared on numerous video performances by the band and toured the world.
After leaving Manowar for a second time, Columbus started working on his first solo effort, Instrumetal. With 13 completed songs, he planned to release one song to see what kind of response he would receive from fans. The song, titled "Lightning in a Bottle," was co-written with guitarist Patrick Macdougall. In an interview with Classic Rock magazine, Columbus described the song as, " … very heavy, very rhythmically driven. I call it heavy metal elevator music; you pop the CD in your car and before you know it, you're driving 125 miles an hour!" Although "Lightning in A Bottle" was never released, another song from those sessions called "4 on the Floor," can be heard here.
Like Columbus's musical career, much of his personal life remains unknown. He leaves behind a daughter, son and his girlfriend of three years. Hardrock Haven would like to extend our condolences to family and close friends of Scott Columbus. He will be missed by Manowar fans and the metal community.
—
Official Statement from Manowar:
It is with great sorrow that we announce the passing of our brother Scott Columbus.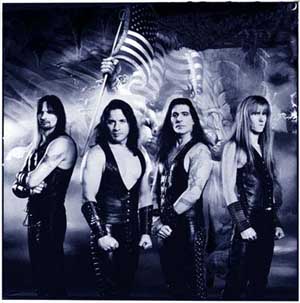 Scott Columbus was a rare talent and equally a rare individual.
He was a father, a friend and a brother of metal.
All of the great moments we spent together in the studio, in our homes and on the road are burnished in our hearts and memories forever.
These words are spoken with heavy hearts but we have the comfort of knowing that he is in a good place and at peace.
He will never be forgotten.
Your family and brothers,
Joey, Eric, Karl, Donnie
And all at Magic Circle Music
—
Scott Columbus Manowar Discography:
Studio:
Into Glory Ride '83
Hail to England '84
Sign of the Hammer '84
Fighting the World '87
Kings of Metal '88
Louder Than Hell '96
Warriors of the World '02
Gods of War '07
Live:
Hell on Wheels '97
Hell on Stage '99
Gods of War Live '07
Video:
Secrets of Steel '97
Hell on Earth Part I '02
Fire and Blood '02
Warriors of the World United '02
Hell on Earth Part III '02
Hell on Earth Part IV '05
The Day the Earth Shook – The Absolute Power '06
Magic Circle Festival Volume 1 '07
Magic Circle Festival Volume 2 '08
Hell on Earth Part V '09