LIVE! : Sully Erna of Godsmack
by Sara Mccarthy
Staff Writer
May 15, 2011 at Crouse Hinds Theater in Syracuse, NY.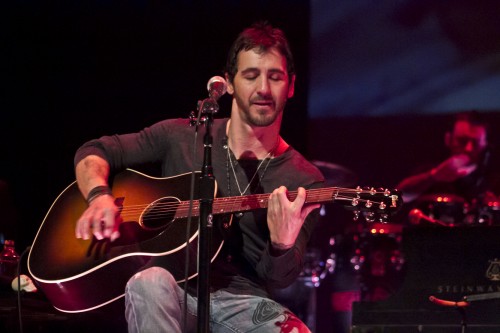 Out touring in support of his debut solo album Avalon, Godsmack vocalist Sully Erna made a stop Sunday night at the Crouse Hinds Theater in Syracuse, NY. Avalon is a glance into the other side of Sully Erna, a softer, more spiritual part of this well-known rocker. The album was created over a seven-year period and comprises pieces that came from deep within Erna but weren't a good fit for Godsmack. The tour venues are smaller, with attendance caps in place to preserve the intimate feel of the music.
Walking into the theater, the stage was lit in blue, and a large tapestry hung in the back as tribal drum music played softly. At 8:10 p.m., Erna and members of the eight-piece band took the stage and played "In Through Time," a very haunting instrumental piece that led directly into the title track "Avalon."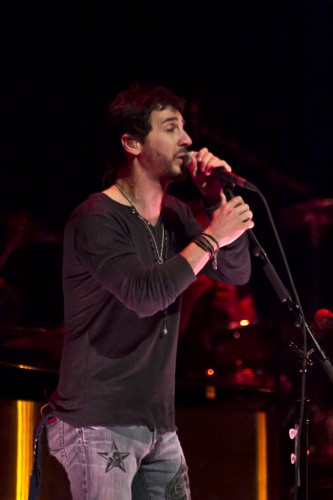 Audience members thinking that they were going to have an evening of acoustic Godsmack (and there were quite a few) instead were given a night filled with tribal beats, beautiful cello pieces, piano solos and amazing vocalizations that contained a very Middle Eastern flavor.
Lisa Guyer, an absolutely phenomenal vocalist with a range to kill for and whom Sully Erna calls his "Female Musical Soul-Mate," was an absolute treat to see perform. Her singing on "The Rise" was one of the highlights of the evening. It's a song that showcases her vocal talents and has a very urgent tribal feel to it.
The Avalon tour band comprises cellist Irina Chircova from Bulgaria, percussionist Niall Gregory from Ireland, guitarist Tim Theriault, keyboardist Chris Decato, acoustic guitarist and bassist Chris Lester and drummer David Stefanelli. This group of musicians performs flawlessly together, feeding off each other and creating an unforgettable feast for the ears.
Erna, a multi-talented musician, showed us his proficiency on piano during "Broken Road," a song about his hometown, and he performed a duet with cellist Irina Chirkova during "Until Then." Throughout the show, Erna did not utter a word as he simply moved from one piece to the next, keeping the event about the music.
During "My Light," a song about his 9 year-old daughter Skylar, clips of home movies played on the tapestry, and during "Eyes of a Child," images of children infected with HIV/AIDS and statements regarding the disease accompanied the song. "Seven Years," arguably my favorite track on the album and performance of the night, deals with an ending relationship, completed the retelling of "Avalon."
Godsmack fans were not to be disappointed after all. The encore set started off with "Serenity," followed by Fleetwood Mac's "Break the Chain" and The Beatles' "Hey Jude." Erna encouraged the audience to sing the chorus for "Hey Jude," and audience members were more than happy to oblige.
Just before leaving the stage, Erna spoke to the audience, telling them "This is the gift of music; take it home with you."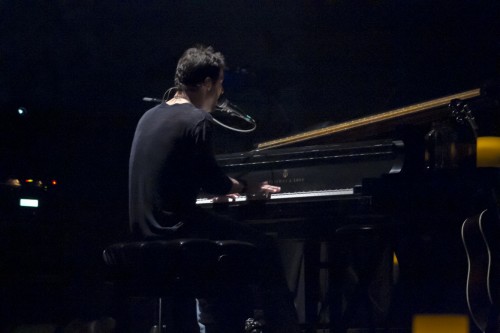 Set List:
1. In Through Time
2. Avalon
3. Sinner's Prayer
4. Broken Road
5. The Departed
6. My Light
7. Instrumental Tribal Music
8. Sully Piano Solo
9. Until Then
10. Dueling Percussionists
11. The Rise
12. Eyes of a Child
13. 7 Years
Encore:
1. Serenity
2. Break The Chain
3. Hey Jude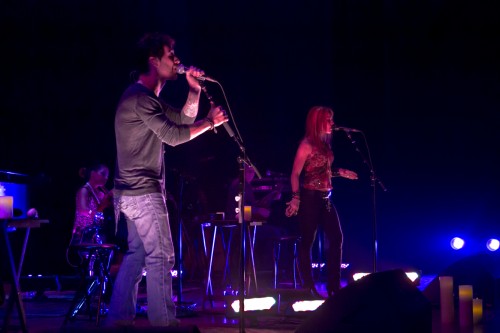 Photos courtesy of Sara Mccarthy