Five Must See Bands From Rock on the Range
by Chris A.
Staff Writer
Energy, Great Vocals and Stage Vibe Make These Bands Worth Shelling Out the Bucks To See Live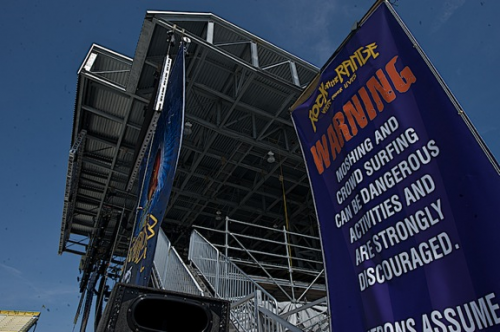 Now with its fifth year behind it, "Rock On The Range" has become a real-deal rock and roll concert institution. Held each year in Columbus, Ohio, at Crew Stadium, fans, bands and media agree it's one of the best run high- value for money rock festivals in North America. The success of the Rock on the Range franchise has inspired a Canadian variant and similar festivals including the 2011 "Carolina Rebellion."
The 2011 Rock on the Range featured 40 bands and added a free Friday night party for ticket holders. With three stages and that many bands it impossible to see every act. Headliners for the event included Avenged Sevenfold, A Perfect Circle, Disturbed, Korn, Stained and many more.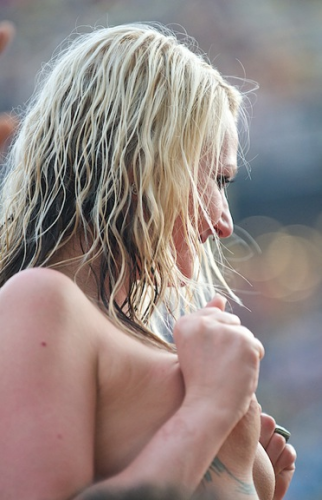 As the summer schedule heats up, here are a few suggestions for bands to consider going to see based on their performance at Rock On The Range:
Korn: Okay, the bands been through several members and has been around the block, but this train just keeps on rolling. From the moment they walked onto the main stage at ROTR it was pandemonium on the stadium main floor. Jonathan Davis is a presence behind the microphone, with his often constrained, hypnotic vocals adding credibility to the insanity of Korn's musical world. A genuine must-see band that never fails to deliver live!
Black Label Society: Zakk and the boys in BLS are back and putting more "brutal"into the old-school "brewtality" the band originally built its reputation on. After several tumultuous years and two ho-hum albums, Wylde's ejection from Ozzy Osbourne's band was perhaps what the iconic metal shredder needed to help him find his way back to reality. The now-healthy Zakk Wylde took the stage donning a full indian war bonnet Ala-Ted Nugent and for the next 30 minutes treated the crowd to inspired wailing.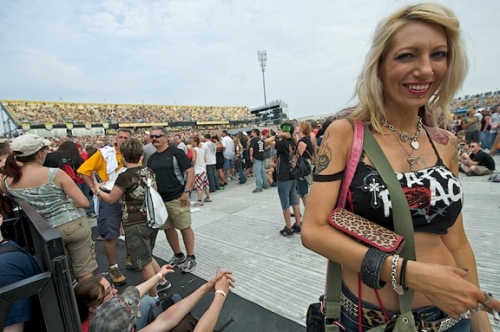 Pop Evil: Wow! An absolutely explosive band with a frontman who has it all. I like bands that are "frenetic" and that's one way to describe the energy expelled by the rockers in Pop Evil. With great guitar tone and a vocalist who instantly seems to connect with the fans, Pop Evil is one of those bands that deserves serious consideration. There's no standing still when this band is on stage.
Trust Company: While these guys hail from Alabama, they're not "good ole boys" by any means. Mixing tight guitar grooves with big soaring vocals in a melodic metal mix of head-banging inducing tunes, this band has great potential. Radio friendly with tunes that should appeal to a broad range of rock fan. The band is absolutely crazy onstage with youthful enthusiasm and high-powered rock-star appeal.
Asking Alexandria: This is a kick ass metal band. I'd never heard of them before ROTR but I'm gonna be keeping an eye on them. With steam-roller precision this British quintet of guitars match perfectly with the incredibly diverse capabilities of the vocalist. If you like it brutal these guys deliver.
Day 1 (Saturday, May 21)

Monster Energy Stage:

Avenged Sevenfold
Korn
Staind
Alter Bridge
Hinder
Sick Puppies
Rev Theory
Finger 11

FYE Stage:

Danzig
Escape the Fate
My Darkest Days
Crossfade
Asking Alexandria
Trust Company

Jagermeister Stage:

P.O.D.
Black Veil Brides
2Cents
Egypt Central
Hourcast
Downplay

Day 2 (Sunday, May 22)

Monster Energy Stage:

A Perfect Circle
Disturbed
Puddle of Mudd
Bullet for My Valentine
Black Label Society
All That Remains
Saving Abel
10 Years

FYE Stage:

Hollywood Undead
A Day to Remember
Trapt
Cavo
Pop Evil
Greek Fire

Jagermeister Stage:

The Damned Things
Red Jumpsuit Apparatus
Evans Blue
Art of Dying
Red Fang
7th Cycle
2011 Rock on the Range Photo Gallery
Photos appear courtesy of Chris A.