LIVE! | 70,000 Tons of Metal: Day 1
by Chris A.
Staff Writer –
Rocking the Boat: The 70,000 Tons of Metal Day One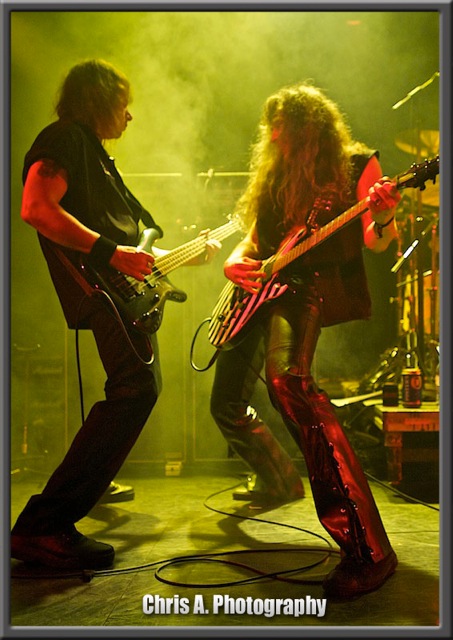 As the ship pushed away from its berth and headed into the Caribbean sea, amps were powered up, lights dimmed, and the heavy metal sailors started to fill the various on-board venues. By 6:30 p.m., the first bands kicked off the cruise.
With multiple artists performing on multiple stages, fans and photographers had to carefully review the schedule to catch their favorite bands. The main deck of the ship had been converted into an outdoor venue, while additional performance venues were set up for other bands on below decks.
Day No. 1 performers included: Alestorm, Grave Digger, Tristania, Coroner, Moonsorrow, Cannibal Corpse, Nightwish, Samael, Candlemass, Vicious Rumors, Edguy, Eluveitie, Channel Zero and Massacre. Day one music ended at 4 a.m. the following day.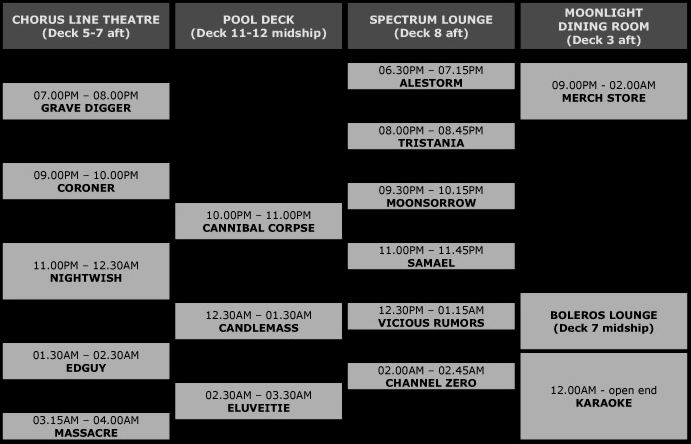 70,000 Tons of Metal Day 1 Photo Gallery
Photos Appear Courtesy of Chris A.