LIVE! | 70,000 Tons of Metal: Day 2
by Chris A.
Staff Writer –
A Sea of Blood: The 70,000 Tons Of Metal Day 2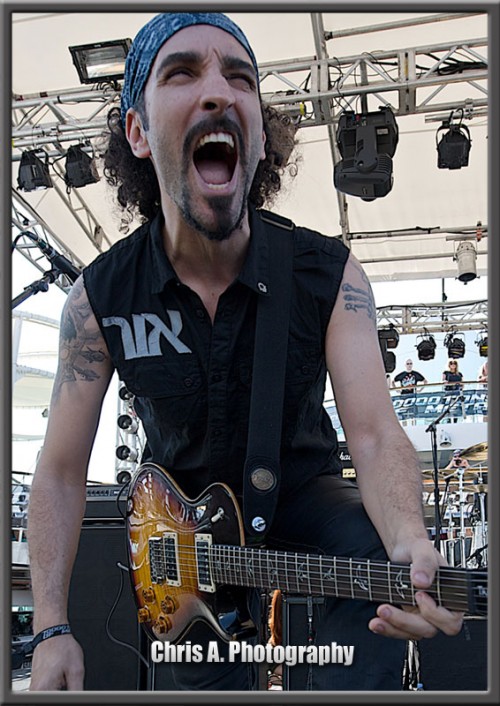 Steaming toward the southwest, with the coast of Cuba visible on the horizon, Day 2 of 70000 Tons of Metal resumed with abandon. For the next 18 hours, there would be a nonstop assault of metal on the ship's three stages, with 27 bands scheduled to perform. At 10 a.m., with temperatures approaching 80 degrees on the main pool stage, the first band of the day would be old-school thrashers Whiplash with Crowbar set to close the day's action at 4:15 a.m. the following day.
It was a day of head banging, drinking and running around the ship as the 2,000 fans went from venue to venue, navigating the narrow corridors with pits stops at the bar and casino. Catching all the bands was impossible, of course, but the atmosphere, beautiful weather and the utter variety of bands kept a smile on everyone's face. Day 2 was nothing short of kick ass.
Day No. 2 performers included: Whiplash, Megora, God Dethroned, Diamond Plate, Exciter, Spiency, Orphaned Land, Tankard, Suffocation, Pretty Maids, Atheist, Kamelot, Stradivarius, Amorphis, In Extremo, Therion, Kataklysm, Annihilator, Children of Bodom, Virgin Steele, Venom, Riot, Hammerfall, Pestilence, My Dying Bride, Dark Funeral and Crowbar.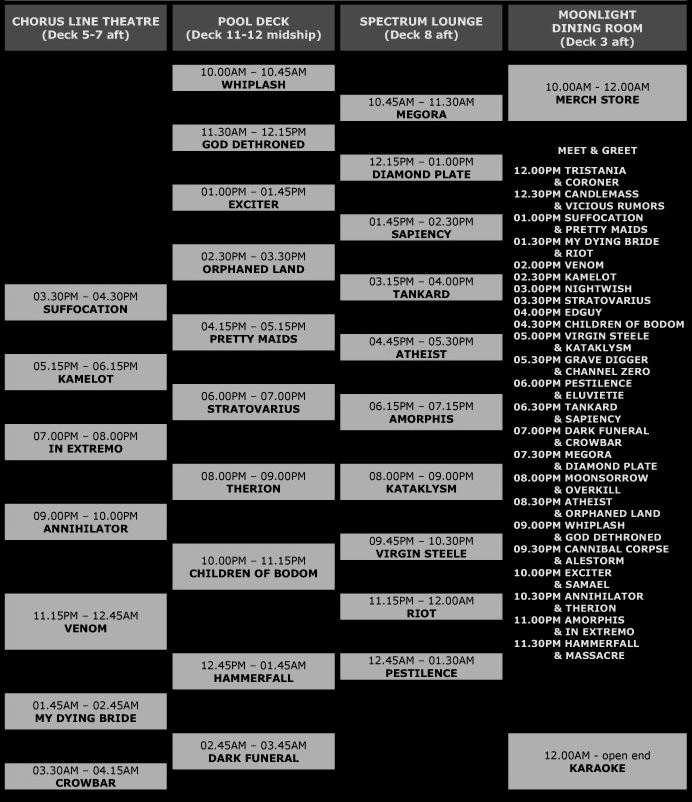 70,000 Tons of Metal Day 2 Photo Gallery
Photos Appear Courtesy of Chris A.