by Deb Rao
Staff Writer —
January 13, 2012 at Vampd in Las Vegas, NV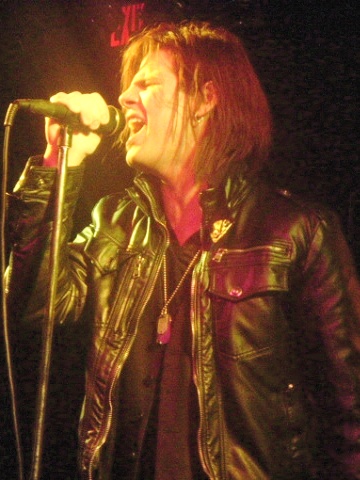 Every once in a blue moon a band comes along and makes you take notice. Newly formed California based band Hotel Diablo is comprised of veteran musicians Alex Grossi (Quiet Riot), Rick Stitch (Ladyjack ex- Adlers Appetite) and bassist Mike Duda and drummer Mike Dupke of Wasp. Hotel Diablo has just released a 6-song effort produced by Gilby Clarke and can be streamed at www.thehoteldiablo.com
Hotel Diablo made their Las Vegas debut at Vampd on Jan. 13. It was a pretty impressive turnout for the newly formed band. Opening with "Taken," Hotel Diablo have what it takes for super stardom. The band cranks out infectious riffs and catchy lyrics. Guitarist Alex Grossi was very impressive with his spartan guitar riffs and melodic overtones.
You may remember vocalist Rick Stitch from his stint with Adlers Appetite. Rick reminds me of a young Axl Rose with a set of pipes that have a huge vocal range and draws you right in with his electrifying melodic tone. Hotel Diablo have a very modern sound with a punk twist hard rock twist. They remind me of GNR meets Shinedown. The band writes lyrics from the heart and makes you stop and Listen!
The rhythm section of Mike Duda and Mike Dupke hold down the pulverizing beat. Highlights of the set included the heartfelt "What You Do To Me", and the foot stomping "Psycho, California." Which is my pick for their first single.
It was refreshing to hear lyrics that make you feel and guitar melodies tangled in a web of emotion. Be sure to check out Hotel Diablo In Concert. Hardrock Haven is always proud to introduce new talent taking the industry by storm.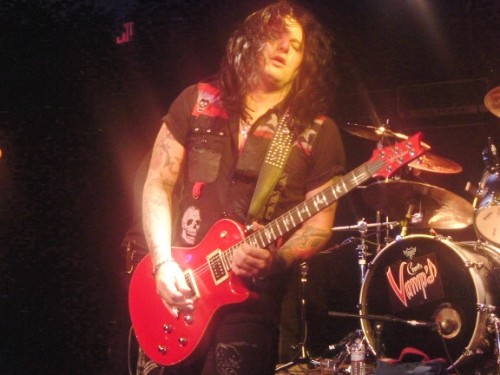 Hotel Diablo Set List:
Taken
All These Years
Trigger
What You Do to Me
What I've become
Set It Off
Bury You
Wicked Lines
Wonderwall (oasis cover)
Psycho, California
Photos Appear Courtesy of Deb Rao