by Nikiforos Skoumas
Staff Writer —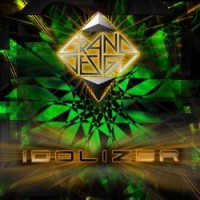 Swedish outfit Grand Design shook the melodic rock world in 2009 through the release of their debut album Time Elevation. At the time a good part of the press labeled their approach as 'Def-Leppard on steroids' which, in retrospect, proves a fair assessment of the style Grand Design put across.
Now it seems the market is ready for album number two, vainly titled Idolizer. Lets get one thing out of the way, Grand Design feel no shame; thick yet polished rhythm section, crystal clear guitar chords topped by lengthy melodic lines, synth keyboard backgrounds and high pitched vocal quires are the key elements the quintet brings to the table. All the above components are used to re-create the radio friendly AOR/glam metal style which dominated the charts during the second half of the '80s.
Even the most detached would probably agree that Grand Design do sound a lot like Def Leppard, which, for the biggest part, comes down to the production, songwriting and lead vocals. However there are areas of differentiation; for instance the majority of Idolizer, much like its predecessor, is a substantially up tempo record with very few slow moments. Equally important is the fact that the guitars carry out a much larger task, switching from clean arpeggios to distorted rhythm parts, to shredding melodies and solos all well within the same song.
In many ways, Idolizer seems like the natural continuation of their debut. While experiencing the album one gets the impression that Idolizer was put together right after the completion of Time Elevation. And this by no means implies that Idolizer features left-overs; songs like the opener "Get On With the Action," "Change Me Up," "Oughtograph," "Stealing My Love" and "Addiction For Love" are just as good as anything found on their debut baring the same radio quality and instant appeal.
Needless to say the lineup has remained unchanged since their debut featuring lead singer and producer Pelle Saether, bassist Anders Mood, guitarist Peter Ledin and Dennis Westman plus drummer Richard Holmgren. By this second studio release it becomes obvious that the grandeur of Grand Design's debut did not occur by chance with the team sounding confident and focused on the given style and artistic direction. If you enjoy super catchy radio friendly '80s rock still featuring major guitars and rocking vocal harmonies, Grand Design once again provide an experience you would not want to miss.
Genre: Melodic Rock, Glam Metal
Band:
Pelle Saether – Vocals& Choirs
Peter Ledin – Guitar & Choirs
Dennis Vestman – Guitar & Choirs
Richard Holmgren – Drums & Choirs
Anders Modd – Bass
Tracks
01. Get On With The Action
02. Change Me up
03. OughtoGraugh
04. You Love's A Runaway
05. Stealin' My Love
06. Let's Rawk The Nite
07. Addiction For Love
08. Idolize Me
09. Rock Back To The 80s
10. You're Gonna Dig On It
Label: AOR Heaven
Website: http://granddesignrocks.com/
Hardrockhaven rating: 8.5/10