LIVE! | Ron Keel, Brent Muscat & Scotty Griffin from Sin City Sinners: Las Vegas Stripped
by Deb Rao
Staff Writer —
February 3, 2012 at Club Fortune in Henderson, NV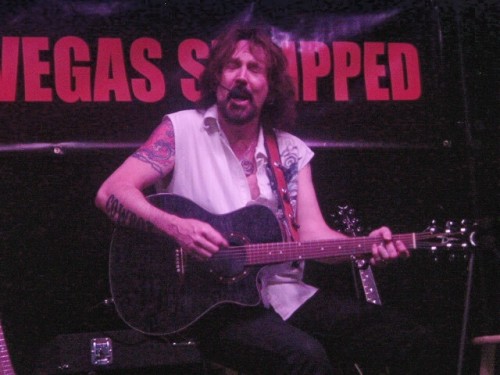 Since I moved to Las Vegas a year ago Valentine's Day, there is one thing that I have noticed tremendously. Vegas has a very tight knit musical community. One of the main reasons that the singer songwriter community is thriving is due to musicians like '80s rock veteran Ron Keel and Brent Muscat keeping the music alive in clubs all over town.
Last Friday night, I went to Ron Keel's Las Vegas Stripped show at Club Fortune in Henderson. There were many singer songwriters there and featured act were Brent Muscat and Scotty Griffin from the very popular Sin City Sinners. Before the feature act took the stage singer/songwriters had an opportunity to perform three songs. It was great to be able to perform three songs off of my latest songs from my CD, The Looking Glass in front of such an enthusiastic audience. Between performers singer Ron Keel performed songs from Keel and a few of his favorite cover tunes. Ron has an incredible voice and his talent is outstanding. Other performers who stood out were blues singer Bud Mickle that performed his new song, "Just Leave Me The Bottle."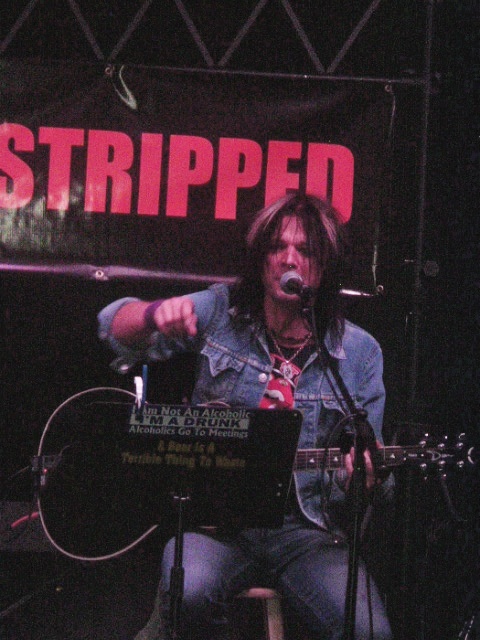 I was looking forward to hearing feature act Brent Muscat and Scotty Griffin form the Sin City Sinners perform acoustically. This was sure a magical treat indeed. Brent and Scotty took the stage a little after 9 P.M. They were joined onstage by Ron Keel and performed four songs, opening with "Because The Night." It was so heartwarming hearing Brent talk about his time with Faster Pussycat and opening for Kiss. The band performed a riveting version of "Hard Luck Woman", but the magic didn't end there. Fans were treated to a great rockin' version of Faster Pussycat's "House Of Pain." The set ended with the song "Sin City." Brent said when he moved to Las Vegas from LA he wanted to do something different.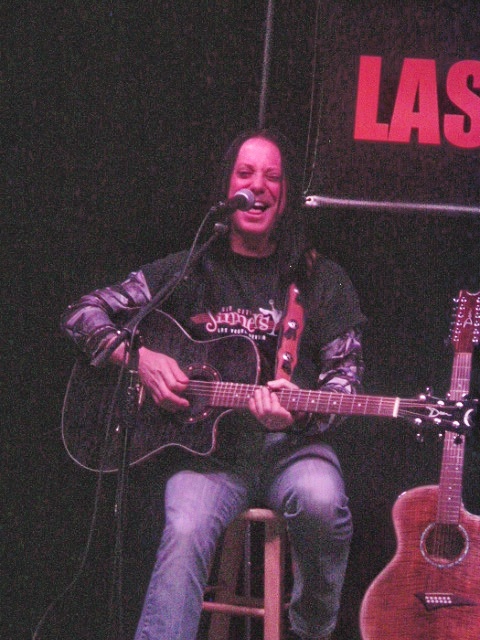 He wanted to start a rock and roll community. An event like this would never happen in Los Angeles. It would cost 20 dollars to park and get into the venue. Brent said he was just happy to be able to play music. He spoke candidly of being a cancer survivor and being cancer free for five years. Brent has done so much to keep the music alive in the clubs.
A true song stands on its own acoustically. It was great hearing Brent, Scotty, and Ron at Las Vegas Stripped. Be sure to check out www.ronkeel.com for upcoming Las Vegas Stripped shows. Next one is slated at Club Fortune on Feb. 17. Stay tuned for our exclusive interview with Ron Keel.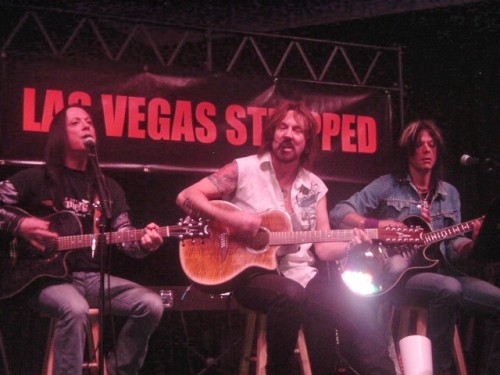 Photos Appear Courtesy of Deb Rao