LIVE! | Jack Russell's Great White
by Deb Rao
Staff Writer —
March 9, 2012 at Vampd in Las Vegas, NV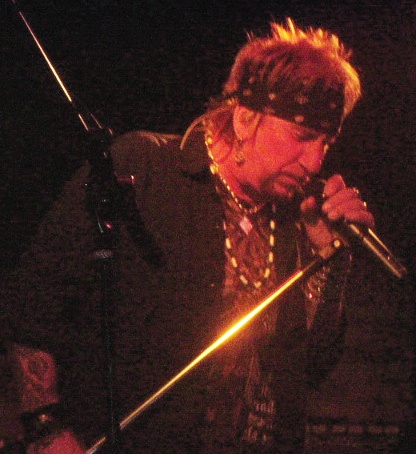 Jack Russell made a special appearance with his new version of Great White in Las Vegas at Vampd on March 9. They say you have to live the blues in order to sing them and in the past Jack Russell has surely paid his dues. But the past his all behind him, as one of Rock's best performers Jack Russell is back! Jack Russell's new version of Great White consists of a new young breed of top-notch performers including Matthew Johnson on guitar, Robby Lochner on guitar, bassist Dario Seixas and drummer Derrick Pontier.
Jack Russell performed a 90-minute set to a packed house of die-hard fans that embraced the singer's return. Jack is perhaps known for his outstanding bluesy vocals and tonight the Great White singer gave an outstanding performance, as he sang every lyric with much passion.
Jack opened the show saying that he almost didn't make it back and jokingly kidded he wasn't going to make any more deals with the devil. After witnessing tonight's performance the singer has many great years left and totally entertained the crowd with all of the Great White hits including; "Desert Moon," "Lady Red Light" and "Rock Me."
Perhaps one of the greatest highlights was during the sing along to "Face The Day" and the powerful ballad "Save Your Love." Tonight's show in Vegas goes down in history as Jack Russell and his "Great White" are back making music the fans love. The '80s were known for their powerful front man and Jack Russell is one of them. A band without their original singer is just a cover band in essence. The singer is the one who sells the records and one of the most important aspects to a band. Jack Russell proved tonight in concert that his voice is a powerful force to be reckoned with and his new line-up rocks!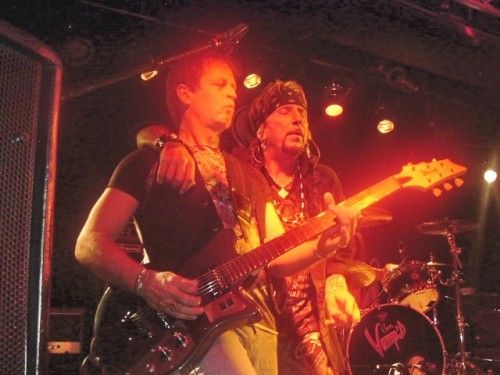 During the show Jack's new members played the blues. Guitarist Robby Lochner was amazing. Also guitarist Matthew Johnson did a great job singing on one blues song. Bassist Dario Seixas and drummer Derrick Pontier laid down the powerful grooves and are indeed the backbone to the band.
The band was called back to the stage for two encores including a song from Jack's 2002 solo album called, "Paradise" and a Led Zeppelin cover. The night would not be complete without playing one of their biggest hits, "Once Bitten Twice Shy."
Be sure to check out Jack Russell's Great White on tour. Also, the band will be performing on a special package deal this summer also featuring Pretty Boy Floyd, Bullet Boys and Lillian Axe.
After the show the band did a special meet and greet. Jack Russell wants to thanks all of his fans who have stood by him. The Staff of Hardrock Haven wishes Jack Russell all of the best on his current tour.
Set List: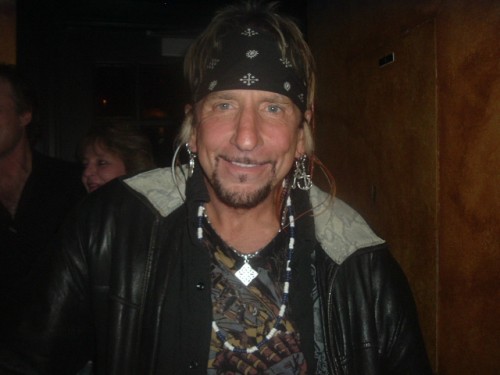 Desert Moon
Lady Red Light
House Of Broken Love
Save All Your Love
Rock Me
Face The Day
Paradise
Led Zeppelin cover
Once Bitten Twice Shy
Photos appear courtesy of Deb Rao