Terrance Zdunich from The Devil's Carnival
by Steve Patrick
Staff Writer —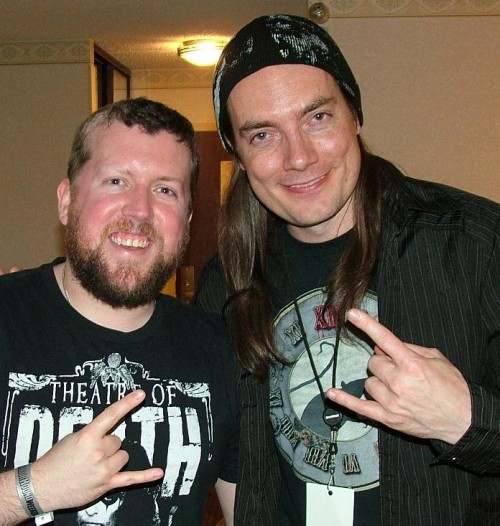 Terrance Zdunich is one of the world's true Renaissance men. Not only did he come up with the ridiculously original concept of Repo! The Genetic Opera, but he also developed the visuals in the cult classic movie musical, composed the film's songs, and starred in the finished product. Released in 2008, Repo! is the tale of a dystopian future in which the corrupt organ-lending company GeneCo is legally able to repo their product from the live bodies of their customers if the borrowers are unable to pay. Following in the rock opera tradition of Rocky Horror, Repo! contains several connections to the rock world including Ogre from Skinny Puppy starring as one of the main characters and a cameo by the legendary Joan Jett.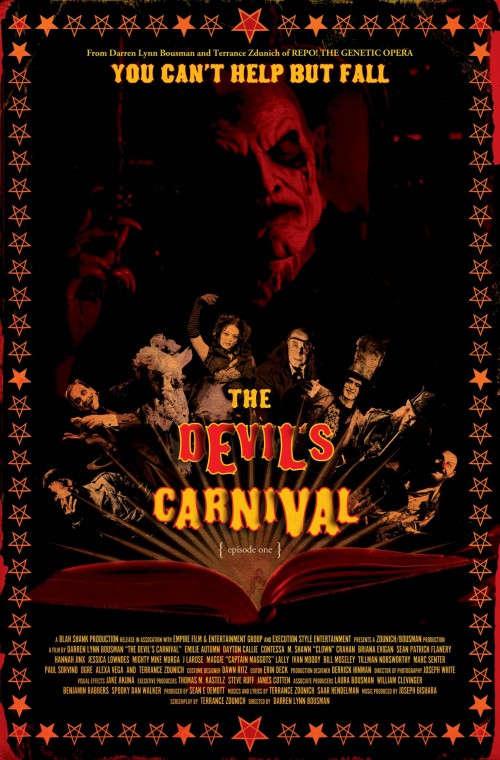 Good news came in 2011 for fans of Repo! and Zdunich's work when word broke of a new musical project entitled The Devil's Carnival. The film centers on three individuals that have stumbled into a carnival located in Hell and is operated by none other than Lucifer himself (Zdunich). This particular venture stars even more hard rock/metal musicians, including the returning Ogre, Clown from Slipknot, and Ivan Moody from Five Finger Death Punch. The Devil's Carnival also stars Sean Patrick Flanery and Emilie Autumn. It also features Repo! alumni Alexa Vega, Paul Sorvino, Bill Moseley, and director Darren Bousman.
Currently, Zdunich and Bousman are touring the new film like a rock show across the country. Both will be present at each showing and additional cast member guests will be showing up at each stop along the tour. For more information about the film and the tour of showings, please visit www.facebook.com/devilscarnival.
Zdunich took some time from working the floors at a recent horror movie convention in Columbus, OH to speak with Hardrock Haven about The Devil's Carnival, his own musical tastes/influences, and anything else that came up.
::: Listen to the interview :::