LIVE! | Candlebox with Elephant Mountain, Sugar Red Drive & ACIDIC
by Sara McCarthy
Staff Writer –
May 10, 2012 at The Westcott Theater in Syracuse, NY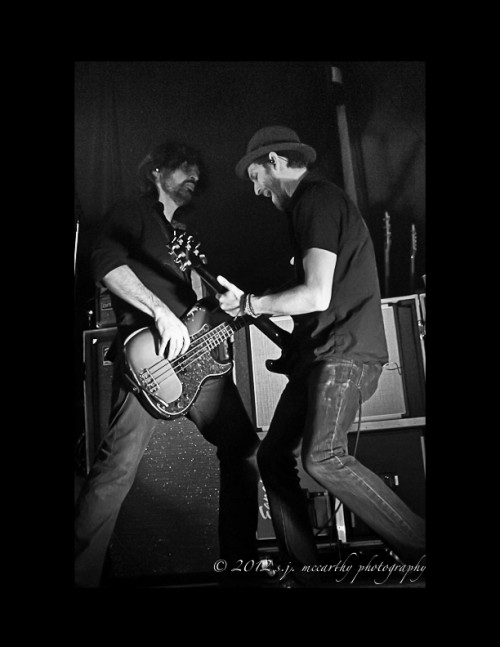 The Westcott Theater hosted a night of pure rock and roll Thursday night, featuring Candlebox. The group made a stop on their tour bringing with them Sugar Red Drive and Acidic.
Starting off the night was Elephant Mountain, a local band formed in 2009 by Joe Altier and Brian "Slider" Azzoto formerly of Brand New Sin. Elephant Mountain took the stage right around 8:00 and proceeded to set the standard for the night's performances. This was their first show in many months, and although there might have been a few loose points, these guys truly delivered. With an amazing voice and a stage presence meant for much larger venues than The Westcott, Altier grabbed your attention and kept it right up front on the band. John Hanus, lead guitar stood off to the side on stage right, somewhat out of the spotlight, but showing his skill on his chosen instrument. At certain points during solos, you could almost see his fingers in your head as they danced across the strings.
The band played a seven-song set and just before the song "Pray" Altier let the audience know that this song holds a special meaning to him. Considering the passion in which he sang with, he wasn't just paying us lip service. Elephant Mountain delivers unadulterated rock and roll, and watching them onstage the band that kept coming to mind is Government Mule. Given the opportunity, they would have just gone off on an adventure of improvisation and pure musical magic.
http://www.elephant-mountain.com
Set List:
Born Before My Time
North of Nowhere
No Other
Out of My Head
Pray
Words With Friends
I'm Done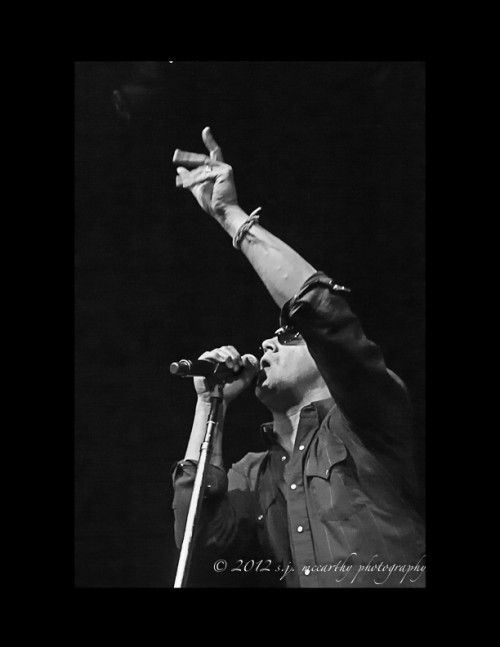 Candlebox, who gained popularity in the early nineties and still receive regular airplay, brought their tour to Syracuse, in support of their album Love Stories and Other Musings.
They ripped into their first song "Bitches Brewin" from their 2008 release Into The Sun, and followed with "Don't You," all the while giving the crowd an idea of what was to come. A very tight, well rehearsed, fun and energetic performance. Kevin Martin proved that his vocal ability is still as strong as it was when the band first hit it big. He obviously takes care of his voice and was all over the stage, playing up to the crowd.
The band has matured as musicians over the years and you would never know that bassist Adam Kury wasn't part of the original lineup. They were like a well-oiled machine, playing off of each other and having a great time doing it. Songs from their new album, "She Come Over Me" and "Believe In It," were well received by the fans. In fact at one point, a pair of female audience members were so passionate about the music, they decided they needed to pummel each other. This prompted Martin to stop the show, remind the ladies that they were supposed to be having fun, and asked them to stop. They were past listening and security had to step in to remove the brawling babes.
The music continued and when the deep bluesy rifts and screaming high notes of "Change" filled the room, the crowd went insane, screaming and jumping up and down. The night was filled with a balanced mix of new songs and past hits, although "Lucy" was not played. The fans were energetic and the band appeared to have a blast. It was a great night of music all across the board and Syracuse is looking forward to Candlebox's next stop here.
Set List:
Bitches Brewin'
Simple Lessons
Don't You
Believe in It
Underneath it All
Change
Blossom
She Come Over Me
Breathe Me In
Arrow
Stand
Turn Your Heart Around
Sweet Summertime
Miss You
Cover Me
Far Behind
You
Links:
Sugar Red Drive- http://www.sugarreddrive.com
ACIDIC- http://www.acidicband.com
Candlebox 2012 Photo Gallery
Photos appear courtesy of Sara McCarthy