LIVE! | Hornet, Wired Desire and Meansteed
by Robert Thompson
Guest Writer —
April 26, 2012 at at The Intrepid Fox in London, U.K.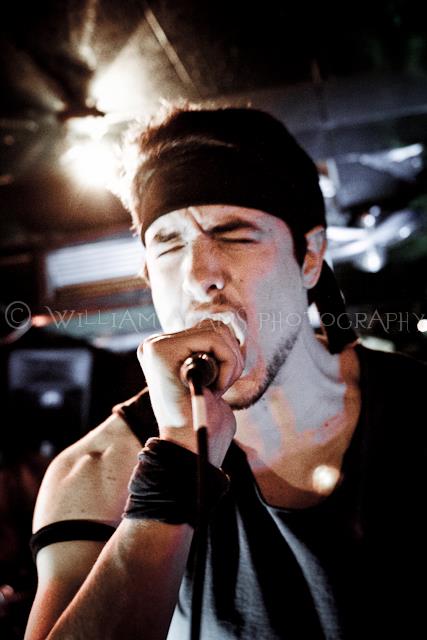 It was another rainy day in London and yet again I was soaked through by the torrential downfall which has been April and with no work tonight I was finally free again on a Thursday evening wondering what to do with myself and I could only think of one thing I wanted to do, take a trip down to see Hornet live at The Intrepid Fox (one of London's best rock and metal venues) to catch a night full of intense rock and roll. Tonight the Hornet boys whom are packing some seriously strong venom in their sting are accompanied and supported by London's lethal toxin of Meansteed and Brighton's Wired Desire.
The night was kicked off by the energetic Meansteed and right off the bat I knew things were going to get exciting because within the first half of their opening song I can't see the lead singers face due to his excessive head banging. Their sound was classic and reminiscent of Airbourne; fast and loud with long tasty riffs, that being said Meansteed did chuck in a little bit of a retro trash look. The talent came from Matty Dorkings on guitar and lead vocals, Alison Curry on guitar, Pablo Gomez on bass and Adam Sutcliffe on drums. I have to admit Meansteed's performance was very enjoyable, exciting and I couldn't help but feel engrossed by their energy especially after seeing Matty Dorkings go into a trance of a guitar solo, covering the whole stage. The band got the audience pumped, livened and readied for tonight's main act, Hornet.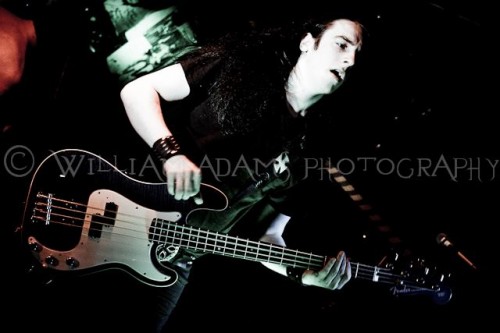 After Meansteed had blasted the room to pieces we were greeted by Wired Desire who had a very controlled and professional set, but not too much that they lost their raw emotive connection with the crowd. Overall Wired Desire's songs were catchy and had good rhythm with a mixture of tempos which is nice to hear. The band consists of Peter Comerford on vocals, who had strong melodic vocals in the vein of Alterbridge's Myles Kennedy, Jam on guitar, Rawden Enever on bass and Nathan James the powerhouse on drums. It was a good tight set all round aside from a lack of on stage lunacy, shall I say, which I witnessed from Meansteed but then again you can't all be the same but with that being said it was a solid show and tonight the crowd loved it, I loved it.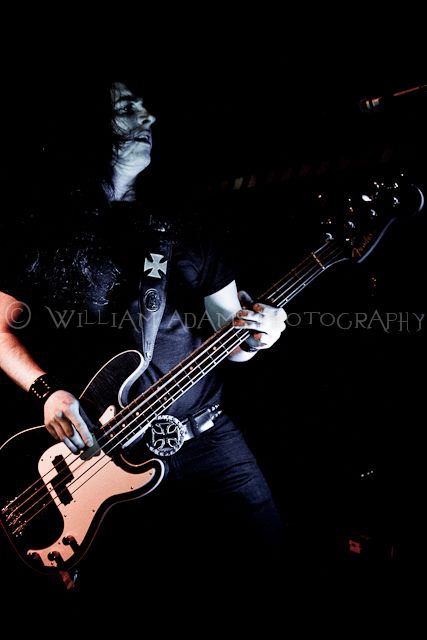 As Wired Desire's set came to an end the band had to clear the stage and make way because the heavy swarm of fans were tightly nested around the room for the buzzing anticipation of Hornet. By now the night had reached the point that we were all waiting for with everyone clutching their drinks tight in their hands readied and waiting for the massive sting that was about to hit the room. It wasn't long now until Hornet were due to hit the stage and whilst waiting for the band I overheard someone saying "Watch your footing when they start, shits gonna go mental". Hornet burst onto the stage and frontman Joe Thompson took control of the venue and within seconds of their first song "Down To The Bone" there was a mad frenzy. The advice I heard before the band kicked off was spot on since a crazy mosh pit started up in a flash. Hornet's following has been growing and growing since the first time I witnessed them back in November with their original extravagance and passion as strong as ever, it's exactly the kind of blazing show you would expect from a genuine rock and roll band! The group is made up of brothers Joe Thompson as mentioned on vocals, Max Thompson who sends out some serious vibes on bass (who I share the same surname as but not related to!), Tollef Rikje-Pearson on shredding lead guitar and last but not least Alex Burt who steers the ship from the back on drums.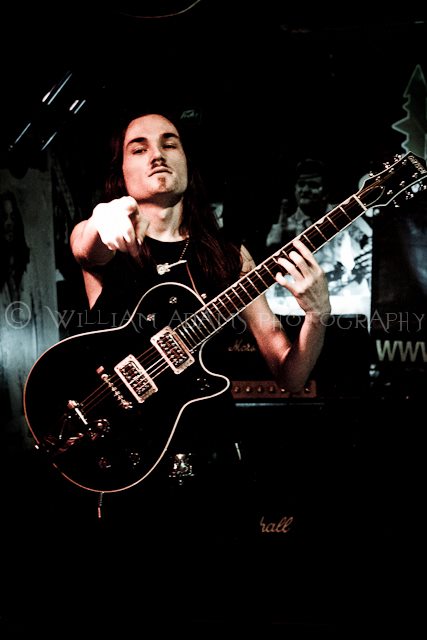 Hornet's set as always gained a strong emotive connection with the audience with the willingness to be as raucous and energetic as possible but without it ever compromising their professionalism which is always a good sign for a band. They played a strong setlist including fan favourites such as "Second Hand Smoke", "State of Emergency", "Out of Control" and my personal favourite "Sweet Lips". The band has a barrage of strong riffs, mean bass lines and powerful punk vocals and if that wasn't enough Hornet always backup their performance with a wild stage presence, the best example being where guitarist Tollef Rikje-Pearson takes to the floor upon frontman Joe Thompson's shoulders whilst tearing into a mean solo, this coming in as one of the highlights of their performance but not to forget the well articulated interaction between all the band members across the stage. All the guys in Hornet have a great look too that suits their brand of rock 'n' roll as well as the nice contrast in the music between the instruments and vocals.
The bands connection to the audience is giving them huge likeability as frontman Joe Thompson is constantly referencing to the crowd as if everyone here tonight is friends which I couldn't help but feel makes them all the more likeable and this is all whilst they're melting your face off with their high octane music. Once again Hornet breaks the barrier in terms of entertainment and stringent determinism. I've enjoyed them so much each time I've witnessed them and I will continue to for the foreseeable future. It was a fantastic show with a large turnout with everyone seeming to love it as much as I did. After Hornet finished the crowd cheered for more and instead of one encore the crowd tonight got two and with Roadrunner Records closing offices around the world some people kept saying rock and roll is dead but with bands like Hornet on the scene there isn't an end in sight! I'm highly anticipating their following gig on the 28th of June which is back at The Intrepid Fox and with a second to none live show… I won't be surprised to see a few more people added to the hive.
Photos Appear Courtesy of William Adams