LIVE! | Shinedown with Art of Dying and Adelitas Way
by Sara McCarthy
Staff Writer –
April 22, 2012 at Scranton Cultural Center in Scranton, PA
The Avalanche tour made a stop in Scranton Sunday night, nearing the end of a month-long trek across the country. Shinedown, supporting their latest CD Amaryllis, which was released on March 27, headlined the show.
Art of Dying was the first band to take the stage. Hailing from Canada, this young band was the first act signed by Intoxication, the record label started by Disturbed's David Draiman and Dan Donegan. Having the support of their label and working with Producer Howard Benson, the band released their second album, Vices and Virtues in 2011. Continuing to tour and promote their album, front-man Johnny Hetherington's vocals were on fire, while fellow band members tore through their half hour set, giving the audience a great example of the raw energy and talent that they have built a reputation for.
Set List:
Straight Across My Mind
Whole World's Crazy
Raining
Get Thru This
Sorry
Die trying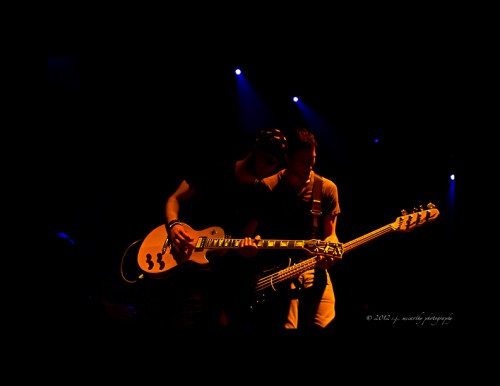 After a quick set change, Adelitas Way gave Scranton a taste of their musical offerings from Home School Valedictorian, their second studio release. The CD, still making headway on the charts, has released four singles, the latest being "Alive." Starting their set off with "The Collapse" got the crowd pumped and ready for "Dirty Little Things" and "Hurt." Robert Zakaryan showed off his considerable talent and is obviously growing quite comfortable in his role as lead guitarist. This band was able to pack a lot of punch into their seven track set list, ending their time with "Invincible," which the crowd gladly sang along to.
Set List:
Dirty Little Thing
Hurt
Alive
Cage The Beast
Criticize
Sick
Invincible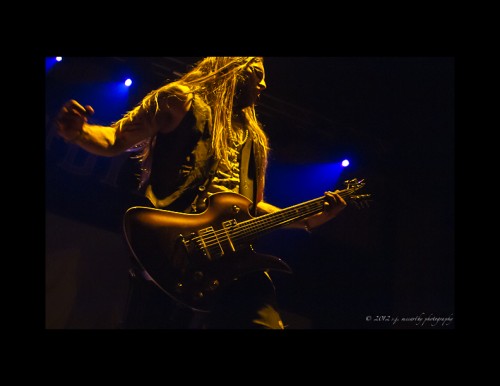 Shinedown released their first studio album since 2008 on March 27, 2012, entitled Amaryllis. The tracks contained within are filled with brutal honesty and deal with difficult topics, delivered in a gritty rock-n-roll format. Tonight front-man Brent Smith and band mates delivered a spectacular example of why this band hit the rock scene with a vengeance and hasn't slowed down since.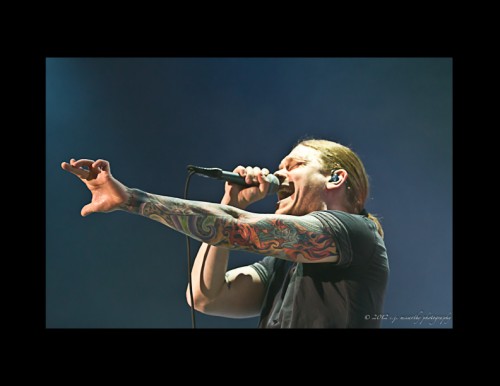 The first three songs of their set "Sound of Madness", "Diamond Eyes" followed by "Enemies" (off their new album) had the crowd wild and surging toward the front barriers to the stage. When you have as many wildly popular singles as Shinedown does it is easy to please the crowd just by playing your old hits. The group did a great job of balancing the desires of the crowd with the band's need to showcase their new work. Even though it has been less than a month since the release of Amaryllis, when new tracks were played audience members could be seen singing right along to "Enemies" and "Nowhere Kids." The final song in their full set was ".45" off of their first album Leave a Whisper.
The encore began with "Bully," a track that has received a lot of media attention recently due to it being the title track for the documentary by the same name. Tackling a serious topic that is pervasive in our society today, the documentary's distributor has been fighting to have the "R" rating removed from the project. The Motion Picture Association of America assigned the rating due to foul language in the film. All of the controversy surrounding the film and it's accompanying song has had a positive effect on both sides and at certain times the audience's voice threatened to overwhelm Smith's vocals. Following "Bully" was their cover of "Simple Man" by Lynyrd Skynyrd, "Second Chance" and their first single ever "Fly From the Inside."
Shinedown has continued to demonstrate why they are so popular and able to dominate every show they play. These guys deliver an energy filled, heartfelt, entertaining performance and if you have not had the chance to see them live, I suggest you do your best to make that happen.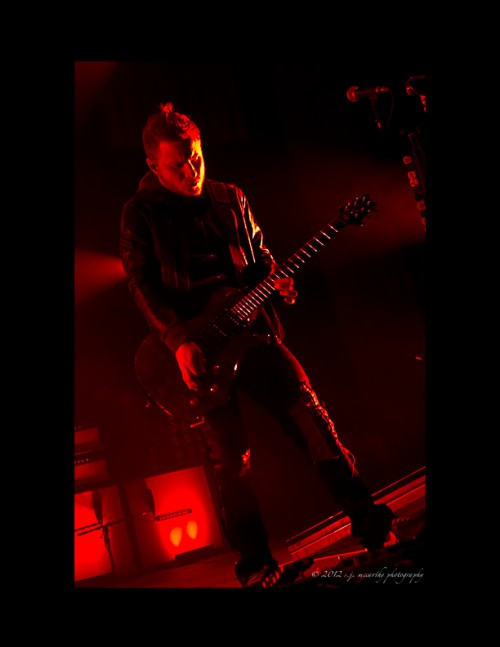 Set List:
Sound of Madness
Diamond Eyes
Enemies
If You Only Knew
Save Me
Devour
Nowhere Kids
The Crow and The Butterfly
Unity
Amaryllis
Adrenaline
.45
Encore:
Bully
Simple Man
Second Chance
Fly From the Inside
Shinedown with Art of Dying and Adelitas Way 2012 Photo Gallery
Photos Appear Courtesy of Sara McCarthy