Aurélie Lilith of Lilith to Kill
by Craig Newman
Guest Writer —
New French Metal band Lilith to Kill Talks with HRH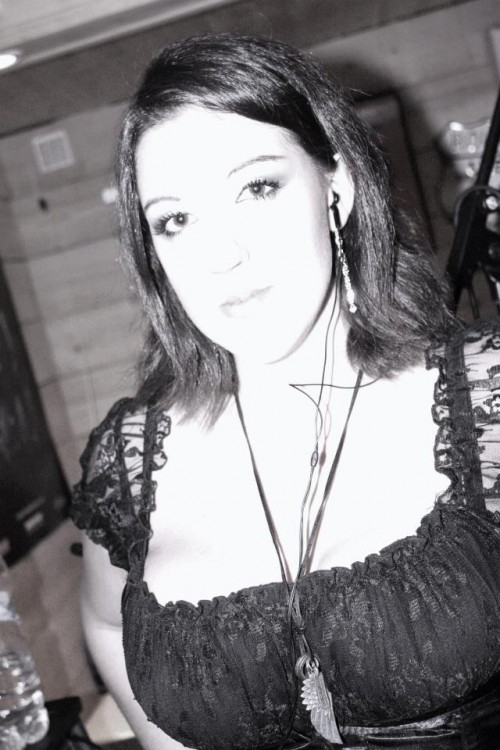 Hardrock Haven: What age did you start singing?
Lilith: I always wanted to sing and make music! For me it's really essential! I can't live without! So I sing since very long time.
Hardrock Haven: Your influences as a music artist?
Lilith: I listen lot of music, in very different styles; it's hard to choose one artist, even if I really like Amy Lee!
Hardrock Haven: Who is in the band?
Lilith: We have a new guitar player called Fred, Aqua on bass he's created the band with me. Currently we are searching a new drummer but I think when people will read this, we have found him… or her! (laughs)
Hardrock Haven: Are you performing?
Lilith: Yes we try to play on stage the most we can, but without drummer it was difficult.
Hardrock Haven: Are the songs written by you and with others?
Lilith: I write music and lyrics with Aqua, at home we have a kind of home studio and with Fred on guitar it's more easy now!
Hardrock Haven: Does the band name have a meaning?
Lilith: The name was an idea from Aqua (Bass), it means lots of things for us, because it's a part of my personality and my nickname but it sounds great too, I think (laughs)
Hardrock Haven: Is the EP download only? Plans for Vinyl release?
Lilith: We have limited editions, people can get it on our online store, a Vinyl would be really cool, maybe one day, I can't say more for now.
Hardrock Haven: What do you guys like to do when not doing music stuff?
Lilith: We play on World of War craft or recently Diablo, real Geek! Or simply be with friends.
Hardrock Haven: What are your ambitions now?
Lilith: Sign with a good label that believes in us and play more and more on stage! Currently we are working on our first album it's exciting!
Hardrock Haven: What piece of art and/or film is important to you?
Lilith: My favorite movies are love stories, one of my favorite movie is Moulin Rouge, PS: I Love You and the best A Moment to Remember a Korean movie.
For more info on Lilith to Kill go to:
http://www.facebook.com/Lilith.To.Kill
http://www.youtube.com/user/lilithtokill
https://twitter.com/#!/Lilithtokill
http://lilithtokill.bigcartel.com/