by John Kindred
Publisher —
While Tapestry of Souls is Chris Bickley's first solo release he has been carving out an existence as a musician for several years now. He currently handles guitar duties in the blues-rock band Thunderhead and is the guitarist for Terri Lane's band, working alongside Chris Slade (AC/DC, The Firm), Scott Spray, Bobby Torello and Eric Klasstad on new unreleased CD. Hardrock Haven checked in with Bickely to talk about his new CD, other projects and future studio releases.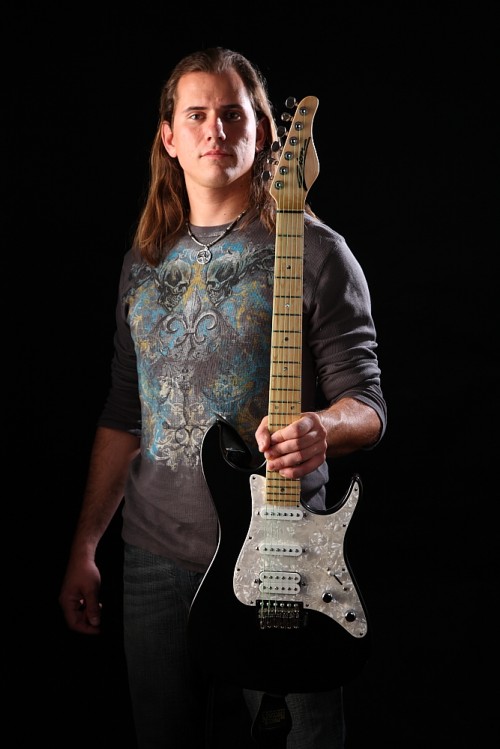 Hardrock Haven: Thanks for taking time out for Hardrock Haven today.
Chris: Hey man thank you so much, I really appreciate your time!
Hardrock Haven: Jumping right into it. Your solo album took a couple years to bring to fruition. What drove you to write and record the material that ultimately appears on the CD?
Chris: It started out as demos and just being creative, but after getting some live drums on the stuff it really came to life. Gaetano Nicolosi was very, very supportive in making the first 3 songs come to life. I don't think I would have actually done it if he didn't play drums on it. It just sounded so good when it was done, I had to keep going. The music just spread like Wildfire.
Hardrock Haven: There are a lot of musicians involved in the project. Kelly Keeling and Mike Vescera are easily recognizable names in the industry. How did you corral all those people to your cause?
Chris: Most of the guys are actually my friends, a lot of them I met through the scene; but a couple of guys were brought in as I sorta stumbled on them as we went along. Mike's a GREAT guy and a friend. He's from CT and I met him about 6 yrs back; it's an honor and pleasure to work with him. Kelly and I met on the rock for X-mas tour, while playing with Terri Lane. Kelly's a talent like no other and has also become a friend of mine; one heck of a guy!! I was very lucky to have everyone involved at the same time. There were others I invited to work with me on the project, but didn't get to work with them because of time constraints. This also was a great opportunity for me to work with notable people that I wouldn't normally get to work with, because we don't always coexist in the same music world.
Hardrock Haven: How did Bill Holloman end up on "Walk in the Park?" Did you envision having a brass section on that particular song?
Chris: Bill is a local player from Connecticut and a friend of the studio I work at as well; he has a huge catalog of players he's played with like Danny Gatton and Le Chic. I was looking for something different. I had the idea for horns on that song and he can play both sax and trumpet, so we brought him in to do a little horn section. After I heard the parts he put down I decided to ask him to make a pass at a horn solo and to do a trade off at the end, because I really liked his vibe. Bill is another awesome player and a killer guy!
Hardrock Haven: Was the music in place before the vocalist laid down their tracks? Did you contribute to the lyrics?
Chris: Yes, the music was written before hand. I spent time arranging and getting just about everything the way I wanted it. I didn't get involved in the lyrics at all. I kind of felt it wouldn't be a co-write if I was writing the lyrics and I didn't get the singers full heart and soul. Also to me it made more sense to allow Jimmy Kunes, Chandler Mogel, Mike Vescera, and Kelly Keeling to do what they do best and that's be themselves!
Hardrock Haven: Tapestry of Souls strikes a nice balance between instrumental songs and vocal songs. Was it easy to set the track listing?
Chris: I spent about a week just listening; I'm all about a feel or a vibe. I pickup on what I wanted to happen right away with the track listing. It was very easy for me.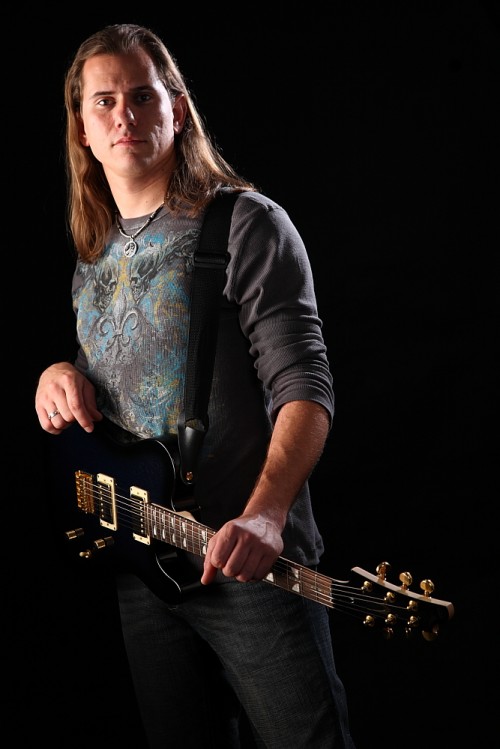 Hardrock Haven: How did you hook with Michael McDowell and Shredguy Records?
Chris: Michael and I have been talking online for years, another huge supporter of guitar music in general. I was working on this record and we got to talking about it some and Michael and I both thought it would be good for both of us to team together; I was in favor of this in my own mind for quite awhile. I always liked Michael and felt like we could both bring some good music to people. Michael works very hard to promote and support music on and even off the label. The best part about him is he's a TRUE fan of music and what he does comes from the heart. Please visit shred guy records and check out all the talent!
Hardrock Haven: You also are part of a couple other bands. Tell about your involvement with Thunderhead and for Terri Lane's band.
Chris: Terri Lane is a recording artist from Connecticut. I originally moved to CT after being discovered by Ron Keel (he was doing his Ironhorse thing at the time and Terri had performed all the background vocals on the debut CD (and second album as well), and even a duet with Ron called "Take Another Shot," that later ended up on his anthology record. I was in a band that opened for Ironhorse in Charleston, SC. It was at this time that I also met Robert Marcello and Gaetano Nicolosi (both of whom were in Ironhorse). I ended up getting a copy of the CD, and finding Terri had done all this work on it (along with Mike Vescera who produced the album), and we became friends. After a quick flight up to Connecticut and a review of some material, I decided to relocate and work with Terri on some songs and get a band to back her. The sound is very Aerosmith/Bad Company with a serious female voice. As of right now we are midpoint on a her debut album. It features such players as Chris Slade (The Firm, AC/DC), Bobby T. Torello (Johnny Winter, Black Oak Arkansas, Grace Slick), and Eric Klaastad (Trouble Tribe).
Chris: Thunderhead is a 70's southern rock band that was produced by Johnny Winter in 1975. After some recording with Bobby Torello on some of Terri's songs, Bobby asked me if I was interested in being involved in a Thunderhead Reunion. I accepted his offer and we immediately began rehearsals for some shows in New Orleans, where the band was from originally. During this time they released for the first time ever the record that Johnny produced for them that was in a vault for 35 yrs! It was shelved when they signed a deal with ABC Records in 1975. As of right now the band is in mixing stages of a brand new album titled "Alive Again", and will feature new songs and live cuts from the reunion shows recorded in New Orleans in the summer of 2010.
Hardrock Haven: How has the internet helped you promote your projects? What do you think about iTunes, Facebook, Spotify?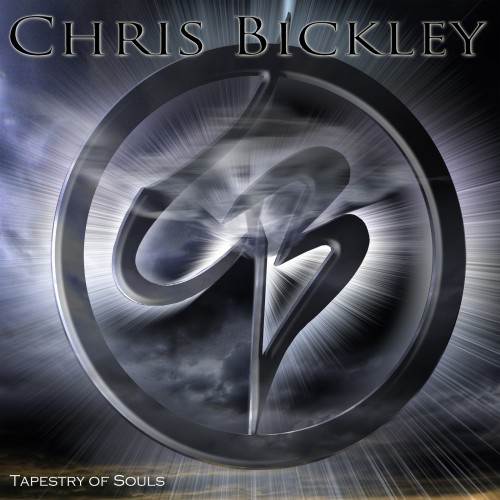 Chris: It's been great, the fans have been very cool. We have reached a few people and are glad we are out there promoting good music and hope we are supporting the music scene in general.
Chris: I-tunes is cool and good for instant gratification; it gives artists some flexibility and lets the fans get the music immediately. Facebook is good, but it's getting more like what myspace has become; with lots of technical problems and I sense people are just not as enchanted by it anymore. I think if the creators of facebook just left it alone there would be less issues; you can't always reinvent the wheel.
Chris: I'm not a real fan of Spotify, because I think it hurts the artists. To me, being paid fractions of a cent per stream and being dumped into a huge catalog where no one can really find you is a problem. It's hard to make a good record; it's not cheap for promo and to get it out there for people to listen to. Spotify has a lot to fix before I think it can be a good working system for musicians to be able to survive on a few simple streams. Remember, if artists aren't making money on album sales or streams then the live show is all there is. Ever wonder why concert ticket prices are so high? Just my 2 cents. What I do like about Spotify is that bands can be heard by the consumer before they buy the CD or Mp3s. This gives the band an opportunity to make new audiences based on similar style, (if the band can be found).
Chris: I'm personally a fan of physical media. I like artwork and actually holding something that I bought in my hand. I love the way Vinyl sounds and I love CDs. It's just way more personal, and I get the credits and liner notes.
Hardrock Haven: What plans do you have in the future for your solo stuff; another CD in the works maybe?
Chris: I'm always writing, and have 7-8 songs in the works right now. I will do another CD; as to when it will be completed is the question. I have a lot of projects right now on my plate, but I will always press on.
Hardrock Haven: Anything you want to talk about that I may not have asked you about?
Chris: This year's a big year for me with records. This fall look for an album with another band I'm in, with Dino Fiorenza, Mike Bidwell, Gaetano Nicolosi, and Luccio Nicolosi. It's called "Intuition" and is a collection of Xmas songs that have been totally rocked out. I'm super proud of this record. I'm also on a record with the band This Time Down on Versailles Records. It's an Iron Maiden Tribute Album called Two Minutes to Midnight: a tribute to Iron Maiden; due out this Summer.
Hardrock Haven: Thanks for taking the time to talk with me today. Stay in touch can't wait to hear more music from you.
Chris: Thanks so much man, you guys ROCK!!!
 
Visit Chris Bickley and his other projects on the web:
Shredguy Records: http://www.shredguyrecords.bigcartel.com/
Terri Lane: http://www.terrilanerocks.com/
Thunderhead: http://www.thethunderheadband.com/