LIVE! | Bret Michaels with Jizzy Pearl
by Deb Rao
– Columnist —
August 4, 2012 at Fremont Street Experience in Las Vegas, NV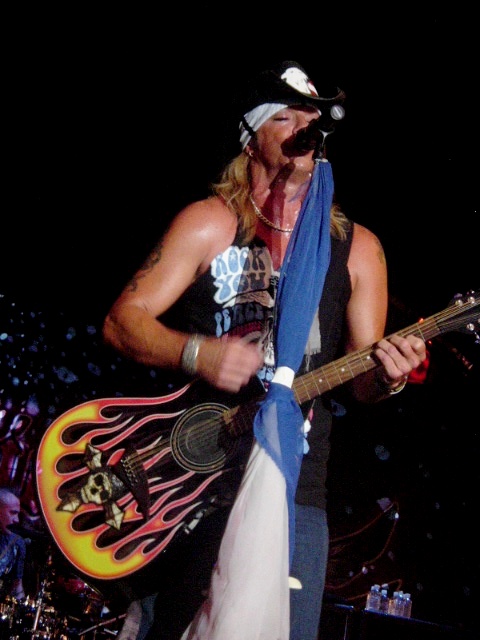 Fans were treated to "nothing but a good time," as VH1 reality star Bret Michaels took the stage for a free concert at Fremont Street Experience on August 4th. Breaking all attendance records at the Fremont Street Experience with a sea of over 20,000 fans, Bret Michaels and his solo band performed an energized set of Poison hits plus songs from his upcoming solo album Get Your Rock On.
Opening the show was Jizzy Pearl who performed two sets of classic hit songs including songs by Cheap Trick, AC/DC, LA Guns and RATT. Former Sin City Sinner, Doc Ellis, is playing guitar in the Jizzy Pearl Band. Jizzy has a voice that can sing anything and make it his own.
Bret Michaels hit the stage at 10:30 P.M. performing an hour set of all the hits. Bret has to be one of the hardest working musicians in music today! I didn't get to see him perform with Poison this year but his solo band surely made up for it. Opening with "Talk Dirty To Me," Bret captivated the audience from the get-go. Performing many Poison hits such as "Look What The Cat Dragged In" and "Fallen Angel."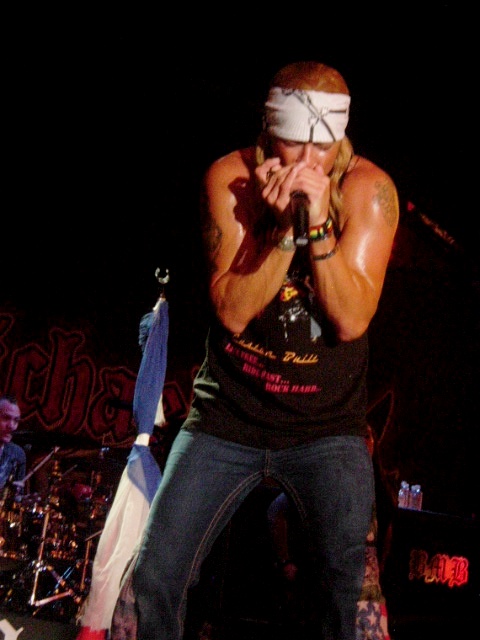 The band also performed songs from his upcoming solo album including a cool rendition of "Every Rose Has Its Thorn," and the Sublime hit "What I Got." Highlight of the evening was when Bret dedicated "Something To Believe In" to the Armed Forces, also the bluesy hit "Your Mama Don't Dance" featuring Bret on harmonica was surely riveting.
There has a been a revitalization in the downtown area of Vegas. The free concert series at Fremont Street experience is the icing on the cake with many restaurants to go to before the concert. One of the hottest casinos in the area is The D. Make sure you stop in there for dinner for the all the shows this summer.
Bret ended the show with "Nothing But A Good Time." I think all the fans there will agree; it will be hard to top this act this summer. Be sure to catch Dee Snider Sept 1 at Fremont Street Experience.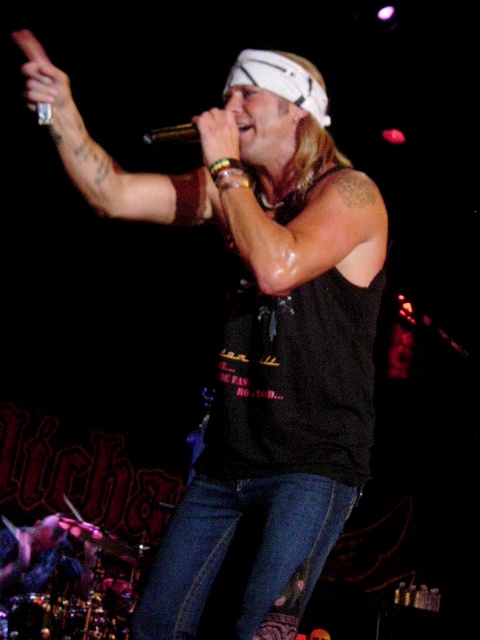 Set List:
Talk Dirty To Me
Sweet Home Alabama
Look What The Cat Dragged In
Go That Far
Something To Believe In
Unskinny Bop
Drum Solo
Your Mama Don't Dance
Every Rose Has Its Thorn
What I Got
Fallen Angel
Nothing But A Good Time
On the web: www.facebook.com/bretmichaels