LIVE! | Krockathon 17 featuring Korn, P.O.D. and more
by Sara McCarthy
– Senior Photojournalist –
July 29, 2012 at New York State Fairgrounds Infield in Syracuse, N.Y.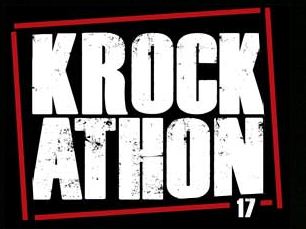 Every year at the end of July Galaxy Communications' modern rock radio station Krock, hosts the largest concert of the season in Syracuse, NY. What started out seventeen years ago as a concert billed as ten bands for ten bucks has expanded into a huge day long festival featuring two stages of non-stop music.
Each year, Krock tries to outdo itself, making each Krockathon a day to remember. This year they added something completely new to the line up, a DJ dance tent featuring a slew of well-known DJs. Popular names such as J Devil, Mix Master Mike from the Beastie Boys, Kill The Noise gave concert goers a nonstop alternative to the "traditional acts" offered on the two huge stages in the front of the venue. This proved to be a stroke of genius on Krock's part, fans were ecstatic to have these DJs performing and the crowd was packed so tightly that at times, all the fans could do was jump together.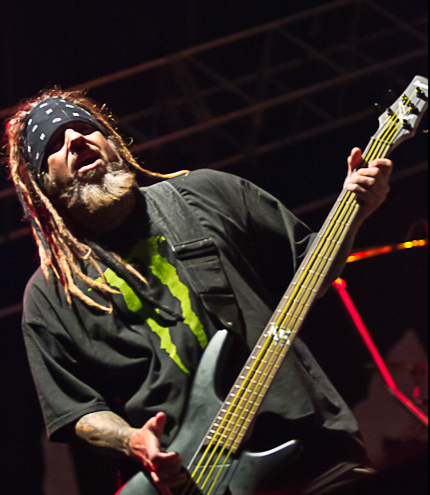 The band line up for the stages was also filled with superstars, up and comers and even a local band to start off the day. The weather was gorgeous, in the high 80s and not a drop of rain anywhere. Parking lots started to fill up around 9:00am, even though the first band didn't go on until noon. Tailgaters brought their own beer-pong tables, were selling jello shots, cranked the music from their cars and overall thoroughly enjoyed themselves.
Once inside Krockathoners had a variety of food and drink vendors open to keep them nourished and hydrated. The only complaint heard was that bottles of water were being sold two for five dollars and they kept the tops, making it difficult carry around. The merchandise booths were well staffed and stocked to the brim; everyone was able to get what they came for.
Back again for the second year was the Platinum Passes, which cost an additional $100 after tickets. These passes provided clean, air-conditioned bathrooms, shade tents, a private cash bar and an elevated private viewing stage. Coming from someone who has frequented festivals for many years, the bathrooms alone were worth the extra cost.
Adding a second stage to the day three years ago ensured that there were very short times in-between bands playing and kept fans happy. Bands such as Evans Blue and Gaslight Anthem got the crowd riles with their energetic performances. Awolnation, a band who exploded onto the rock scene last year with their hit single "Sail" was highly anticipated and the crowd went nuts when they hit the stage. They did not disappoint, playing songs from their album Megalithic Symphony, singer Aaron Bruno was all over the stage and sang his parts perfectly. Later on in the day, he could be seen in the VIP area swiftly cruising around in a golf cart with other band members and Rainman, Krock's popular afternoon DJ.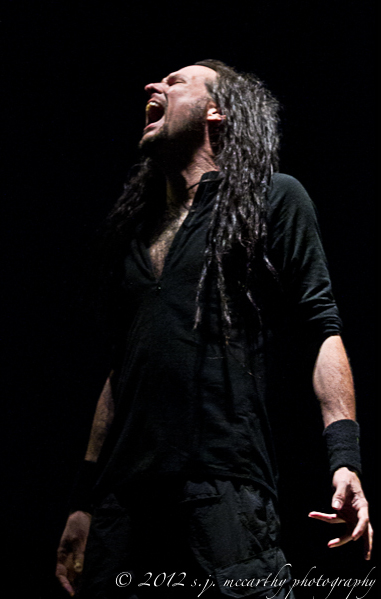 A name you wouldn't expect on a Krockathon line up is Public Enemy. These legends of rap followed Awolnation and blew the crowd away after initially dealing with some sound issues that delayed their set by about fifteen minutes. Already hyped up from previous bands, when Flava Flav came out on stage dressed to the nines in dark purple, the crowd went insane. The group played their hits from the nineties as well as some new songs. They entertained like nobody else and before leaving the stage Flava Flav reminded everyone to treat each other kindly, and to pray for the victims of the Colorado shootings.
Korn was the headliner for the festival and as always delivered a performance worthy of their stature. Frontman Jonathan Davis was all over the stage, head banging so fast he was a blur at certain times during "Freak on a Leash". Guitarist James "Munky" Shaffer was on fire, seemingly tearing his solos out of his instruments. There was a very steady line of crowd surfers and some rather large mosh pits during their set. The band's set was filled with a nice mix of their hits, some rare songs as well as tracks from their latest album The Path of Totality. The entire show was filled with positive energy, and the crowd reflected that in their screaming, cheering and general behavior toward their neighbors. These metal gods closed out their hour long set with "Blind" and the crowd loved every minute of it.
Krock and Galaxy Communications once again produced a show they can be proud of, there is already talk and speculation over next year's lineup.
DJ Dance Tent:
J Devil
Mix Master Mike
Kill The Noise
DJ Lord
Skratch n Sniff
DJ DaveyD
Direktor
Krockathon 17 Left Stage:
Born Again Rebels
Walk The Moon
Eve6
Gaslight Anthem
Public Enemy
The Offspring
Krockathon 17 Right Stage:
Civil Twlight
Redlight King
Evans Blue
Awolnation
P.O.D.
Korn
Krockathon 17 Photo Gallery