LIVE! | Warrant & Skid Row
by Deb Rao
– Senior Photojournalist —
July 21, 2012 at Fremont Street Experience in Las Vegas, NV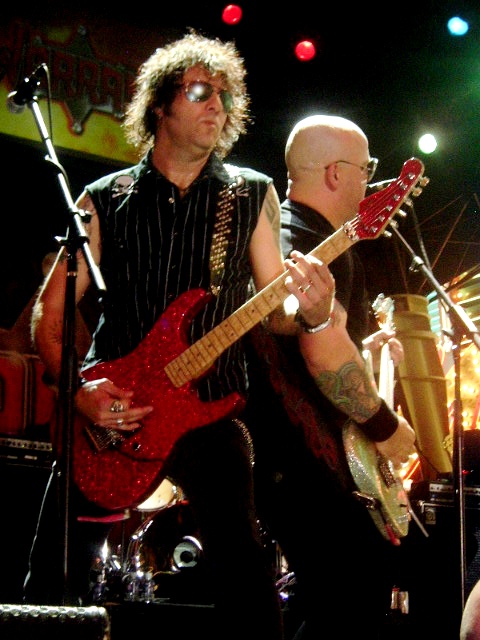 Just when the Las Vegas desert launched into triple digits, the Las Vegas concert scene spiraled out of control. As the only double header metal concert at Fremont Street Experience featuring Skid Row and Warrant kicked the heat up a notch into a higher gear on July 21st. Warrant who are currently on tour in support of their latest release Rockaholic, led off the nights festivities.
Opening with "The Downboys," Warrant took full command of 15,000 fans that turned out for this free concert. Breaking all attendance records at Fremont Street Experience this summer the double metal bill was simply blistering.
Guitarist Erik Turner sizzled with his bright red electric guitar and vocalist Robert Mason took full command of the audience. This was the third time I have seen Robert Mason with the band and he is definitely doing a great job. Warrant performed two new songs of Rockaholic including their new single "Home," this song fits so well into the Warrant live format.
Highlight's of the set was the sing along to "Heaven" and "I Saw Red." You had to be there to feel the magic of the audience singing along to this song. Warrant's rocked hard on "Uncle Tom's Cabin" and the encore "Cherry Pie."
Set List:
The Downboys
The Last Straw
Sometimes She Cries
Sex Ain't Love
DRFSR
Heaven
Bonfire
Home
I Saw Red
Uncle Tom's Cabin
Cherry Pie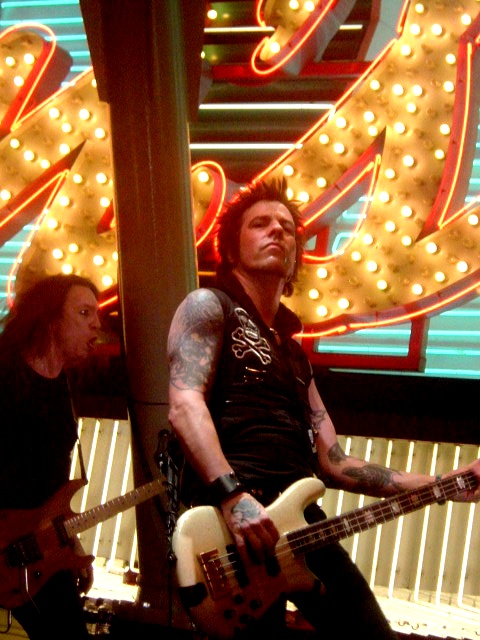 Skid Row hit the stage at 10:15 P.M. like a lightning bolt with opening song "Big Guns." The Jersey band showed Vegas how to rock! Slamming out hit after hit including "Piece Of Me," "Riot Act" and "Get The * Out." It has been many years since I have seen Johnny Solinger fronting the band and they sounded great. Highlight's of the set were also the ballads including," I Remember You" and "In A Darkened Room."
Bassist Rachel Bolan stole the set with the remake of The Ramones hit "Psycho Therapy." The closing song was "Youth Gone Wild" ended when singer Johnny Solinger screamed, "We will always be the youth gone wild."
It was a night of nostalgia. As fans took a walk down memory lane and had the opportunity to hear the hits of their youth. It was family night, as families brought their kids to listen to these great bands whose once ruled The Charts and still making great music today..
Set List:
Bigs Guns
Piece Of Me
Thick Is The Skin
Get The * Out
In A Darkened Room
Riot Act
Ghost
Monkey Business
New Generation
I Remember You
Psycho Therapy
Slave To The Grind
18 And Life
Youth Gone Wild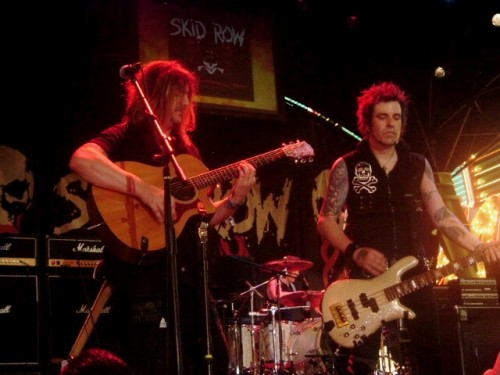 Special Thanks to Erik Turner of Warrant and Darren Banks of The D for making this review possible.