by Mike Debbage
– Guest Columnist —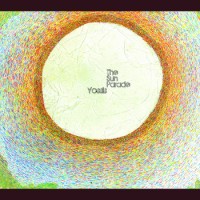 The introduction to this band is a classic example of illustrating the continued essence and need for physical record stores in our society. The first exposure to this highly impressive modern folk group was during a visit to Cheapo Records in Austin. The initial attraction was the gruff yet unique lead vocals of Chris Martin Jennings, but very quickly this was not the sole attraction. Add the harmonies and mandolin playing of Jefferson Lewis and their retro, yet fresh melodies, the first impressions were striking. Thankfully, this fully translates to their first full length recording debut Yossis that is well produced and one of the most impressive independent releases in years.
The album consists of thirteen tracks which are all original compositions penned by Jennings who is assisted by Lewis on five of those tracks. The duo is rounded out musically with assistance from Doni McAulay on drums and Jacob Rosazza on bass, piano and flute. While the music shows hints of a retro feel pulling from the early seventies folk rock movement of groups such as Lindisfarne and the Fairport Convention, The Sun Parade keeps the past well balanced by sounding fresh and modern. Comparisons with Mumford & Sons are unavoidable though with even greater accessibility with an emphasis on memorable hooks and melodies.
Surprisingly the album begins with the probably one of the weakest tracks "Taste" which includes Jennings in a false falsetto mood. But this quickly changes further into the song that is followed up with the mid paced moody "Nothing Lasts Forever" with a sweet rolling bass. By track three the album really kicks into gear with the bouncy and buoyant toe tapper "Sometimes Sunny" smothered in acoustic guitar, mandolin and spot on harmonies. The party continues courtesy of the hand-clapping drum driven "Need You By My Side" and the rollicking "Chicago".
While the above three songs are probably the most unforgettable songs on Yossis, similar comparisons to "Chicago" can be found on the driving "Pickin' My Pockets" and "Run People Run" with Lewis's mandolin once again up front and center on both compositions. The Sun Parade then turn their compositions skills upside down courtesy of the string driven mellow madness of "Oh No" only to close out the album with the honky tonk flavored piano found on "Hometown".
With the exception of opening the album with its weakest link, there is very little else to complain about this very impressive debut. The question is whether this retro flavored modern folk rock band from Northampton, Massachusetts will manage to find an audience to sustain their career. Yossis is clear evidence to this reviewer that they will not go hungry.
Genre: Folk Rock
Band:
Chris Marlon Jennings: led vocals, guitars and keys
Jefferson Lewis: vocals, guitars, mandolin and piano
Doni McAulay: drums
Jacob Rosazza: bass, piano and flute
Track Listing:
1. Taste
2. Nothing Lasts Forever
3. Sometimes Funny
4. Need You By My Side
5. Chicago
6. Bottom of the Sea
7. Waiting for Life to Drastically Change
8. Pickin' My Pockets
9. During The Fall
10. Run People Run
11. Lies
12. Oh No
13. Hometown
Label: Spirithouse Music
Website: www.thesunparade.com
Hardrock Haven rating: 8.5/10