by Deb Rao
– Senior Columnist —
August 26, 2012 at the Vegas Rocks Magazine Awards After Party at Vinyl in Las Vegas, NV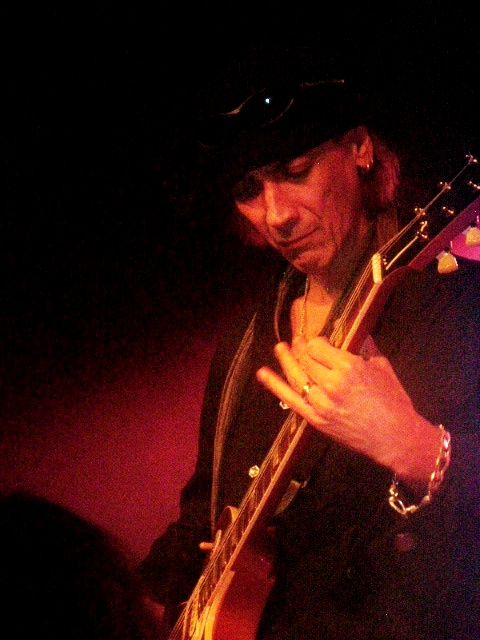 One of the hardest working bands in Las Vegas, The Sin City Sinners performed at the Vegas Rocks Magazine Awards After Party at Vinyl on August 26th. The night was filled with many exceptional performances. The festivities kicked off with special guest Paul Shortino who sang "Rainbow In The Dark." Paul was then joined onstage with Danny "The Count" Koker for a cool rendition of "Rocky Mountain Way."
The Sin City Sinners featuring Lou Merlino on vocals, Brent Muscat on guitar, Jimmy Crespo on guitar, Zachary Throne on bass, special guest drummer Jeff Torturo gave one of the most outstanding performances of their career. The band went down the classic rock route tonight, as Keel front man Ron Keel and Great White's Mark Kendall rocked the house on the Led Zeppelin classic "Whole Lotta Love." Ron Keel's vocals were outstanding. This had to be one of the best cover performances of the night. Ron has a vocal range that surely soars. As the clock struck midnight, The Sin City Sinners also celebrated their 5th Anniversary.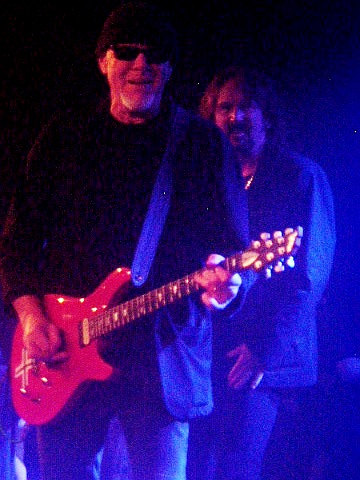 Next up Guns N' Roses guitarist DJ Ashba and Bulletboys frontman Marq Torien brought the house down with the Sin City Sinners performing the ZZ Top hit "Tush." Ron Jeremy played harmonica on ''When The Saints Come Marching In.'' DJ Eddie Trunk was also in the house. Other special guests included Frank Dimino of Angel.
The Sin City Sinners capped the night performing their riveting original songs, "It's Not You It's Me" and "Going To Vegas." But the night was not over yet! As Vinnie Paul stepped onstage for the hard rocking rendition of Judas Priest "You Got Another Thing Coming."
It was a night filled with many great celebrity guests, as the Sin City Sinners let the music do the talking with former Aerosmith guitarist Jimmy Crespo on hand in true Vegas style. The Sin City Sinners have proved they are a force to be reckoned with and one of the top working bands in Vegas today. Be sure to check out the Sin City Sinners on September 26 at Vinyl with special guest Sebastian Bach.
Web: www.facebook.com/sincitysinners
Marq Torien and DJ Ashba with Sin City Sinners Performing Tush