LIVE! | Uproar Festival in Syracuse, NY
by Sara J. McCarthy
– Senior Photojournalist –
Saturday August 25, 2012 held at the New York State Fair Grandstand in Syracuse, NY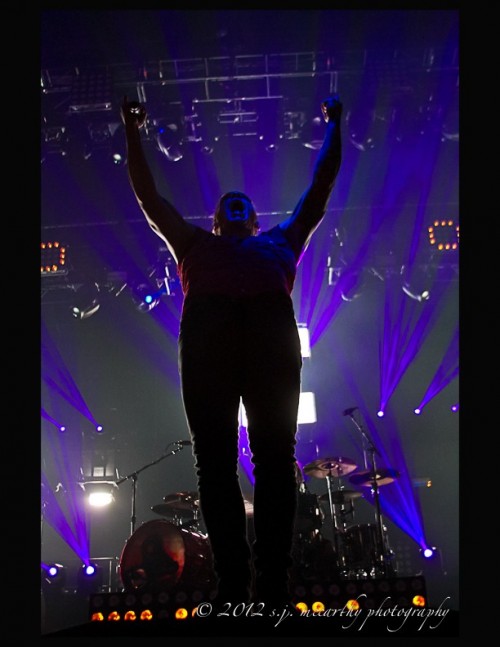 The third annual Rockstar Energy Drink UPROAR Festival made its sixth stop at the New York State Fair Grandstand in Syracuse, NY.The Rockstar Energy Drink UPROAR Festival main stage featured performances from multiplatinum rock bands Shinedown, Godsmack, Staind and Papa Roach, along with breaking band Adelitas Way. In addition, the Ernie Ball Stage and Jagermeister Stage in the festival area will include performances Deuce, Fozzy, Redlight King, Mindset Evolution (winner of the 2011 UPROAR Battle Of the Bands), In This Moment and Candlelight Red.
About Rockstar Energy Drink UPROAR Festival:
The Rockstar Energy Drink UPROAR Festival is produced by John Reese and John Oakes, of Synergy Global Entertainment; Creative Artists Agency's Darryl Eaton and Ryan Harlacher and Live Nation's Perry Lavoisne.
Since its inception in 2010, the touring festival's attendance continues to grow, with nearly 325,000 in attendance in 2011. SGE is one of the world's premier music festival production companies. With hundreds of live events worldwide each year, SGE works with agencies, brands and musical talent to produce or coproduce concerts across various genres and interests.
Uproar Festival 2012 Concert Photo Gallery
Visit the bands websites:
www.shinedown.com
www.godsmack.com
www.staind.com
www.adelitasway.net
www.facebook.com/officialinthismoment
www.fozzyrock.com
www.facebook.com/candlelightred