Mark Boals former Yngwie Malmsteen Vocalist
by Deb Rao
– Senior Columnist —
Former Yngwie Malsteem singer Mark Boals recently caught up with Hardrock Haven to discuss his vocal work on the current DOKKEN CD BROKEN BONES. In this Exclusive interview for Hardrock Haven Mark discusses what it was like working with Dokken frontman Don Dokken on the new DOKKEN CD. Plus Mark also unveils details surrounding the upcoming DON DOKKEN Acoustic December Tour.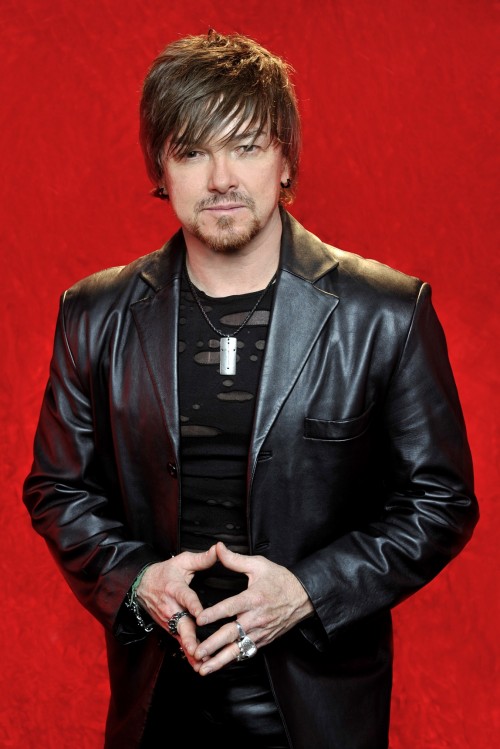 Hardrock Haven: Mark, Thank you for checking in with Hardrock Haven. I understand that you performed background vocals on the new Dokken release BROKEN BONES. Tell us how this all transpired.
Mark: Well, I got a call from one of Dokken's friends who is a producer and has worked with Don many times, and who had just mixed an album I had been on. His name is Wynn Davis. He said Don would like to have me sing some harmonies on his new album and would I be interested? Of course I said "yes," and later I went to Don's studio. After the first session, Don asked me do the harmonies for the whole album. So from that point on, we spent many nice afternoons and evenings hanging out and singing together for the album vocal tracks.
Hardrock Haven: What is your favorite DOKKEN song on the new album Broken Bones?
Mark Boals: I really love the whole album but my 2 favorites are "Empire," because it really ROCKS, and "Today," because it really has a cool vintage vibe and beautiful melodies.
Hardrock Haven: What was it like working with Don Dokken in the studio? He has inspired so many musicians.
Mark Boals: Oh yeah! It was really great working with him. Although I have admired his music and albums from the beginning, I had no idea the depth of musical knowledge that he has, and his creativity is amazing also! He was totally fun to hang out with, we had a blast! He likes to relax and have fun while being very serious and intense about the actual music at the same time. It's really the best way to work and I came away with one of the best experiences I ever had in the studio!
Hardrock Haven: Don mentioned to me that you would be his special guest on his upcoming December Acoustic tour. Tell us what the fans can expect to see on this tour?
Mark Boals: We are planning an acoustic tour, where we will be up-close and personal with the fans, 2 guys playing and singing great songs from Dokken and a few surprises too! I know that I will be having so much fun; it probably should be against the law (laughter). But seriously, we had such good chemistry working in the studio that we wanted to go out and share that experience with the fans!
Hardrock Haven: You have performed with so many great artists. In 1982 you joined Savoy Brown. What is your favorite memory from that era?
Mark Boals: Yes, that was when I was just a kid playing in a cover band and Kim Simmonds saw me and offered a gig to do some tours and an album. Savoy Brown was one of the great British blues bands of the 70's, and I really got a "blues sense" from playing and singing that music. Never got to do the album, because of legal problems he had at the time, but we toured all over the USA and Canada many times. I will never forget that.
Hardrock Haven: In 1984 you played bass for Ted Nugent. Tell us what it was like touring with Ted? Any special memories that you would like to share with us?
Mark Boals: It was during a gig with Savoy Brown that I met Ted, and he asked me to do an album and tour at that time, singing and playing bass, so I headed up to Michigan. From there we toured in Europe with Judas Priest, and it was my first time on a big tour like that! Well, I was a kid, so everyone couldn't resist playing pranks on me and I fell for most of them. (Laughter) I learned a lot from that year, but I really decided at that point that I wanted to concentrate on singing and being a frontman… so I Moved to California in 1985.
Hardrock Haven: In 1985 you joined Yngwie Malmsteem. He is an amazing guitarist. What was it like touring with him in the heyday of metal?
Mark Boals: The first gig I had with Malmsteen was Oakland Stadium, the "Day On The Green" festival, like 80,000 people, and from there on, it just got crazier… The metal scene in Los Angeles was at it's peak, people out in mobs on the Strip every night, all night long… and we all kind of got caught up in that vibe… and took it's crazy party atmosphere everywhere we went! A lot of excessive fun and (laughter) ridiculousness abounded on and off the road… after 2 years of that I needed a break, but I did go back and work with him again a few times over the years. It was never the same as it was in the crazy 80's though!
Hardrock Haven: Any special solo projects that you would like to share with us?
Mark Boals: Yes! I am writing songs for my 4th solo album now, and I hope to write a few of those with Don, he is such an amazing writer and producer… also a new Ring Of Fire Album will be released next year with Me, Tony Macalpine and Vitalij Kuprij on that one!
Hardrock Haven: Thank you for taking time out for this interview. I will be out to review the acoustic Don Dokken tour in December.
Mark Boals: Thanks for having me, and I look forward to meeting you!
Visit Mark Boals on the web at his website: http://www.markboalsmusic.com/