The Protest | Game Changer
by Mark Allen
– Senior Columnist —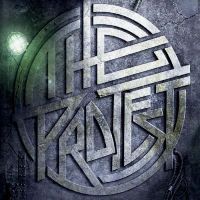 The Protest are a Christian modern hard rock indie band that probably won't be indie much longer thanks to their powerful drum lines, beefy power chords, crunchy production, and knack for catchy choruses. These guys steamroll you over with a furious wall of sound that is all slamming riffs and butt-kicking aggression, the kind of clenched fist rock that made Disciple, Pillar, and Thousand Foot Krutch household names in the Christian rock industry. Seriously, if you like any of those bands—especially Disciple—you're going to like The Protest as well.
Kudos must be given to the production, courtesy of Dove Award winner Travis Wyrick. The only way to describe the sonic engineering is "monstrous." The drum work is massive; the skins sound like they are being pummeled by someone venting all their primal rock rage. These hammering beats form the foundation on which the songs are built and Wyrick then layers on the guitars and vocals to create a thick, polished sound. Without detracting from the skilled band members, they simply would not sound as good without someone of Wyrick's caliber calling the shots in the studio.
Lyrically the band plays things somewhat safe; their message is faith-infused but sans the bold preaching that risks secular alienation. You will not hear any "praise Jesus" worship tunes on Game Changer, but anyone who can't glean the spiritual points The Protest are trying to make is being deliberately obtuse.
The aggression level remains cranked; with the exception of one ballad, all the songs rock with go-for-the-throat intensity. The riffs on this album chug more than a professional beer drinker and the commercial heaviness is punctuated with some judicious screams. For those who "abhor the core" in their hard rock, fear not, at least 90% of this album is sung clean; this is much more Disciple than, say, Underoath.
In the con column, it must be said that these guys sound similar to many other acts. They sound good, play well, and deliver the modern rock goodies, but the market is glutted with this style of heavy-but-melodic commercial rock. Hopefully The Protest have entered the fray before fickle fans grow weary of the clone syndrome and turn away for something fresher. Because in a game where bands like this are a dime a dozen, The Protest are better than most, worth at least a couple of dimes all by themselves. They're not quite top tier yet, but they're close enough to reach up and grab the ankles of the bands above them.
Not every song is a masterpiece, but none murder your ears either, and several of them are total gems. "Don't Waste Time" wastes no time in setting a barn-burner pace, the drums hammering relentlessly while angry vocals rush the song forward like a whipped horse. "Up From the Fall" is a pearl of a power ballad, dripping with melancholy guitars and passionate vocals. If this isn't the next single, they should fire their manager. Speaking of singles, "We Will Rise" is the first, a ramped up, super-charged modern heavy rock anthem. Head-banging is guaranteed as you shout along to the gang vocal chorus. For a new band, these guys know how to get it done.
Granted, for an album called Game Changer, this really isn't going to change anything, though it will shake up your speakers. The band are who they are—heavy modern hard rock with both powerful aggression and commercial slickness—and anyone who says they don't do a damn fine job should be drowned out in a sea of protests.
Genre: Modern Hard Rock, Christian Rock
Band:
Chase Reagan (bass, vocals)
Jarob Bramlett (drums, vocals)
T.J. Colwell (rhythm guitar, vocals)
Josh Bramlett (lead vocals, acoustic guitar)
Sarge Sadler (lead guitar)
Track Listing
1. Reinvention
2. Resist
3. Don't Waste Time
4. Throw the Roses
5. Chambers (feat. Noah Henson of Pillar)
6. Pull Me Away
7. Spotlight (feat. Brad Noah of Disciple)
8. Up From the Fall
9. We Will Rise
10. In the Air Tonight (Phil Collins cover)
LAbel: Independent
Webpage: www.theprotestrocks.com
Hardrock Haven rating: 8.6/10