by Deb Rao
– Senior Columnist —
October 26, 2012 at Hard Rock On The Strip in Las Vegas, NV —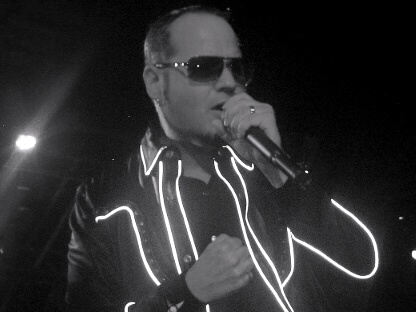 In tribute to of one of the greatest vocalists in Metal genre, Ronnie James Dio, the Dio Disciples are currently on tour performing one of the most engaging set list of songs that chronicled the late great singer. The Dio Disciples made a special stop in Las Vegas at the Hard Rock on The Strip. Opening with "Killing The Dragon," a song from The Very Beast Of Dio Volume 2, the band also performed songs from Dio as well as music Ronnie recorded with Rainbow and Black Sabbath.
It was fascinating to watch the two vocalists Tim "Ripper" Owens and Oni Logan give a performance of a lifetime. At times Oni Logan almost seemed possessed by Ronnie James Dio sounding and looking so much like the late singer engaging in a commanding performance. Tim also gave a stellar performance.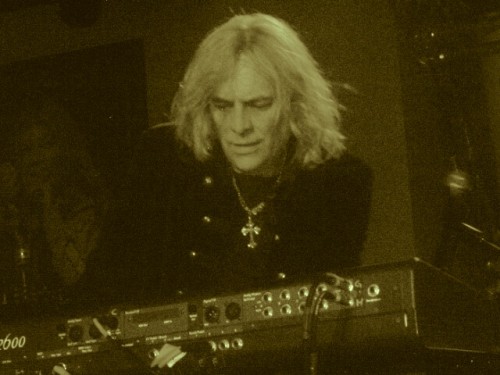 There was so much love from the audience with devil horns in the air, as the band launched into "Holy Diver." Guitarist Craig Goldy cranked out the powerful notes and drummer Simon Wright didn't miss a beat. It was intriguing to watch keyboard player Scott Warren, as his performance added so much to the set. Very magical. Be sure to check out Exclusive interview with Simon Wright right here at Hardrock Haven.
Every song evoked so much passion, hit after hit with highlights including,"Push,""The Last In Line," and "Man On The Silver Mountain." Perhaps the most touching moment occurred when Scott Warren returned to the stage to introduce and dedicate "This Is Your Life" to Ronnie James Dio with piano and vocals duet with Oni Logan. This was a classic moment in metal and very heartfelt. You could almost feel Ronnie James Dio presence in the room, very haunting. The hits just kept on coming with encores "Heaven and Hell," "We Rock" and "Rainbow In The Dark." They brought the tunes that launched Ronnie back to life flawlessly and with so much compassion. Be sure to check out the Dio Disciples on tour this November.
Online: www.facebook.com/diodisciples
The Dio Disciples:
Oni Logan – Vocals
Simon Wright – Drums
Scott Warren – Keyboards
Craig Goldy- Guitar
Tim "Ripper" Owens – Vocals
Bjorn Englen – Bass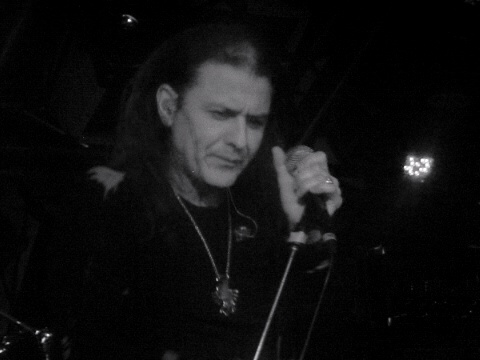 Set List:
Killing The Dragon
Holy Diver
Push
The Last In Line
Stand Up And Shout
Don't Talk To Strangers
As Long As It's Not About Love
The Mob Rules
Long Live Rock and Roll
Man On The Silver Mountain
This Is Your Life
Heaven And Hell
We Rock
Rainbow In The Dark